Topic: nia association
Goodwill Career Solutions Job Fair is for 12 Employers, 300+ Positions

Clarksville, TN – The Goodwill Career Solutions center at 2001 Needmore Road in Clarksville will host a job fair from 10:00am-1:00pm on Tuesday, November 12th, 2019 for a dozen employers seeking to fill more than 300 positions in Montgomery County, Davidson County, Stewart County and Cheatham County.
«Read the rest of this article»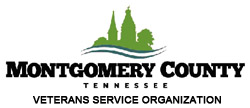 Montgomery County, TN – The Montgomery County Veterans Service Organization is hosting a Veterans Outreach for veterans and eligible dependents and survivors from 10:00am to 3:00pm, Friday April 26th, at the William O. Beach Civic Hall in Veterans Plaza, 350 Pageant Lane, Clarksville. «Read the rest of this article»

Clarksville, TN – On Saturday Hilldale Baptist Church played host to third annual Unity Day celebration. The goal of Unity Day is to build a stronger community by recognizing and joining together religious, governmental and business leaders in fellowship.
Unity Day was founded by Treva Gordon, the owner and publisher of the Convenient Shopper Magazine. "I was watching an awards show on television and I was so inspired by the way they honored the pop star's and the rap artists. It was wonderful; they had the gift bags, bling bling, the limos, and everything that went with it. That was awesome!" she said to herself.
«Read the rest of this article»

Clarksville, TN – Shoney's on North Second Street will be playing host to the Tempations Tribute Band Serieux the Legacy Continues on Friday at noon. Come meet and greet with the band, which will be performing live. Shoney's will also be serving the best seafood buffet in town and giving you 15% off of the price.
«Read the rest of this article»
Daymar Institute was formerly known as Draughons Junior College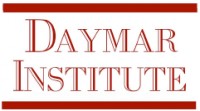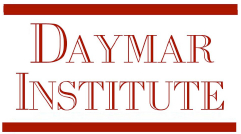 The Daymar Institute is pleased to invite the residents of Montgomery and the surrounding counties to their Community Career Fair on Friday June 25, 2010 from 10a.m.-2p.m. Residents are encouraged to bring 10-20 copies of their resume and be prepared to meet with up to 40 local employers, agencies and organizations. "This is an excellent opportunity to meet face to face with potential employers and learn about job opportunities, make networking contacts and possibly find your next career" says Daymars' Director of Career Services, Mary Wauford. «Read the rest of this article»
Unity is the quality or state of being made one.
That is exactly what happened during the first annual Unity Day Celebration on Saturday night. For at least one evening, our community was made whole. The purpose of Unity Day was to help unite the Clarksville community, it celebrated the accomplishments our community's leadership, and paid tribute to and recognized the hard work of non-profit organizations in Clarksville, TN; and It more than succeeded in reaching this lofty goal.
The event was the brainchild of Treva Gordon, the Founder and Publisher of the Convenient Shopper an advertising supported bi-monthly magazine. However, during the evenings ceremonies Clarksville Mayor Johnny Piper announced that Unity Day would be officially recognized by the City each year.
«Read the rest of this article»
Celebration of Unity Day presents Dr Bobby Jones with a Lifetime Achievement Award
On Saturday June 5th at 6:30pm,  we will celebrate Unity Day at Faith Outreach Church with guest honoree Ambassador Dr. Bobby Jones.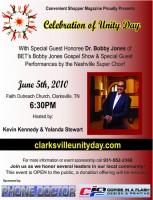 Dr. Jones is currently has the longest running TV show on cable TV for more than three decades…'The Bobby Jones Gospel Show.' We will also celebrate and recognize Clarksville's diverse leadership by honoring several local pastors and non-profit organizations in our community.
The purpose of Unity Day is to unite our Clarksville community and celebrate the accomplishments of our diverse leadership. We also will pay tribute and recognize our non-profit organizations. The event promotes unity among family as well as peace among people of all walks of life. Unity Day is created with a focus on family values and multiculturalism. «Read the rest of this article»
Faith & Work According to His Purpose
Nia Association announced the awarding of the first annual Daniel Stevens Youth Build Scholarship Award, to the Tabernacle Christian School (TCS).  Daniel Stevens was the Co-founder of Nia, and a staunch advocate of youth achievement. Mr. Stevens taught youth in varying capacities for over 24 years, after retiring from the US Army.
His last public school period of instruction was at TCS where he was invited by Principal Katobwa Stallworth to teach students about the American Flag, its value, its meaning, its colors, how to hoist and retire the colors, and how it is to be folded and stored. It is befitting that this first award be given to benefit a student who merits financial support and exhibits strong potential to excel. At the 2009 TCS graduation ceremonies, Mr. Stevens' youngest granddaughter, Kampbell Mack, a Pre-K 4 student, boldly and proudly exclaimed the TCS mantra, "If Excellence is a Possibility, then Good is Not Good Enough!"
The Kids at Tabernacle Christian School exemplify the ideals of this award, as made evident by the many sucessful graduates from the school.

Draughons Junior College in Clarksville hosted their annual career fair on June 5th. The event brings local agencies and employers together with hundreds of  people who are actively seeking employment.
Some like Barbara Lucas had been looking for work (in the legal field) for over 6 months. She is currently considering returning to school. Jonathan Ligon said he was laid off 5 months ago, since then he has been unsuccessfully looking for work as a welder.  Beverly Cossingham unemployed for five months, is looking for an administrative or clerical positions. However, Katie Nolan probably summed it up best.  "I am looking for anything at this point, anything", she said.
«Read the rest of this article»

Draughons Junior College in Clarksville will be hosting "Hot Jobs in the City", a Community Career Fair on Friday June 5th from 10:00a.m. – 2:00p.m. Refreshments will be served! Q108 and The Beaver 100.3 FM, will be hosting a live remote from 11a.m. – 1p.m with  door prizes being given away every 10 minutes.
The last four career fairs they have held have been a huge success with over 300 people in attendance.
Employers and agencies planning to attend include: Montgomery County Government, 5 Star Radio Group, Goodwill Industries, THEC, Avon, Convergys, TN Department of Labor, Youth Villages, NIA Association, Cover Tennessee, Montgomery County Election Commission, Home Instead Senior Care, Fort Sill National Bank, US Bank, Blanchfield Army Community Hospital, Kelly Services, Troops for Teachers, Regions Bank,  Dr. Samson Orusa, Heat & Frost Insulators, Eiro Research, Tastefully Simple, TN Rehabilitation Center, Army and Air Force Exchange Services, Clarksville Police Department, Scentsy Wickless Candles, Sam's Club, Spring Meadows, The Kennedy Law Firm, Lowe's, Kohl's Brown, Brown and Associates, Clarksville Dental Center, Woodland Hills Youth Development Center, Tennessee National Guard, and Sendout Cards. «Read the rest of this article»