Topic: Norway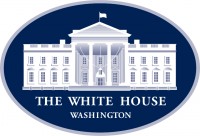 Washington, D.C. – PRESIDENT DONALD TRUMP: Well, thank you very much. Please.
This afternoon, I'll sign a proclamation declaring the month of May to be Older Americans Month. I don't know if I'm in that category. I have a feeling I am. But I feel good. And our country is making a lot of progress, Alex — I want to tell you that. Making a lot of progress.
As we honor the incredible contributions of our nation's seniors, we are here today to discuss the unprecedented steps we that we're taking to protect them from the virus.
«Read the rest of this article»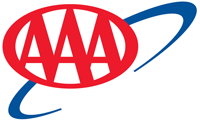 Tampa, FL – As the coronavirus (COVID-19) continues to make headlines, many Americans are wondering what to do about their travel plans.
Although the decision to travel is a personal one, AAA is providing information on travel safety and insurance to help travelers make informed decisions.
«Read the rest of this article»
Circulation Journal Report
Dallas, TX – Maintaining a healthy lifestyle, including eating a healthy diet, regular exercise and not smoking, could prolong life expectancy at age 50 by 14 years for women and just over 12 years for men, according to new research in the American Heart Association's journal Circulation.
America is one of the wealthiest countries worldwide, yet Americans have a shorter life expectancy compared with other high-income countries, including Japan, Canada and Norway.
«Read the rest of this article»
Written by Miles Hatfield
NASA's Goddard Space Flight Center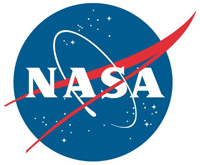 Greenbelt, MD – From the ground, the dance of the northern lights, or aurora borealis, can look peaceful. But those shimmering sheets of colored lights are the product of violent collisions between Earth's atmosphere and particles from the Sun.
The beautiful lights are just the visible product of these collisions — the kinetic and thermal energy released, invisible to the naked eye, are no less important. Understanding the contribution that aurora make to the total amount of energy that enters and leaves Earth's geospace system — referred to as auroral forcing — is one of the major goals of the NASA-funded Auroral Zone Upwelling Rocket Experiment, or AZURE.
«Read the rest of this article»
Written by Maria-José Viñas
NASA's Earth Science News Team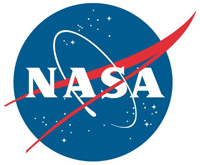 Washington, D.C. – A large cyclone that crossed the Arctic in December 2015 brought so much heat and humidity to this otherwise frigid and dry environment that it thinned and shrunk the sea ice cover during a time of the year when the ice should have been growing thicker and stronger, a NASA study found.
The cyclone formed on December 28th, 2015, in the middle of the North Atlantic, and traveled to the United Kingdom and Iceland before entering the Arctic on December 30th, lingering in the area for several days.
«Read the rest of this article»
Clarksville, TN – Supervisory Librarian, Robert F. Sink Memorial Library at Fort Campbell, James Moore and Special Collections Librarian, Felix G. Woodward Library, Austin Peay State University, Sean Hogan, are world travelers.
Each year they cruise to a different location and this June their travels took them on a Viking ocean cruise to both Norway and Scotland. Following are James' enticing description of their tour and Sean's exquisite photographs:
«Read the rest of this article»
Written by Sarah Frazier
NASA's Goddard Space Flight Center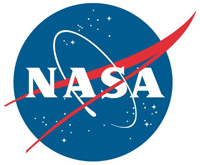 Greenbelt, MD – Thanks to a lucky conjunction of two satellites, a ground-based array of all-sky cameras, and some spectacular aurora borealis, researchers have uncovered evidence for an unexpected role that electrons have in creating the dancing auroras. Though humans have been seeing auroras for thousands of years, we have only recently begun to understand what causes them.
In this study, published in the Journal of Geophysical Research, scientists compared ground-based videos of pulsating auroras—a certain type of aurora that appears as patches of brightness regularly flickering on and off—with satellite measurements of the numbers and energies of electrons raining down towards the surface from inside Earth's magnetic bubble, the magnetosphere.
«Read the rest of this article»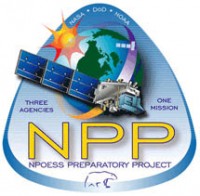 Washington, D.C. – NASA's newest Earth-observing satellite soared into space early today aboard a Delta II rocket after liftoff at 5:48am EDT from Space Launch Complex 2 at Vandenberg Air Force Base in California.
NASA's National Polar-orbiting Operational Environmental Satellite System Preparatory Project, or NPP, successfully separated from the Delta II 58 minutes after launch, and the first signal was acquired by the Tracking and Data Relay Satellite System. NPP's solar array deployed 67 minutes after launch to provide the satellite with electrical power. NPP is on course to reach its sun-synchronous polar orbit 512 miles (824 km) above Earth.
«Read the rest of this article»
Increased folic acid from supplements, fortified foods not likely to affect B12 deficiency

Bethesda, MD – Taking folic acid supplements or eating fortified grain products is unlikely to worsen problems related to low levels of vitamin B12, according to researchers at the National Institutes of Health and five other institutions in the United States, Ireland and Norway.
In the United States, bread, cereal and other enriched flour products have been fortified with folic acid (the synthetic form of the vitamin folate) since 1998. Women with low levels of folate are at increased risk for conceiving a child with birth defects of the brain and spinal cord known as neural tube defects. The number of infants born with these birth defects has fallen since fortified foods were introduced. «Read the rest of this article»