Topic: Pacific
Major General Jeffrey H. Holmes, Tennessee's Adjutant General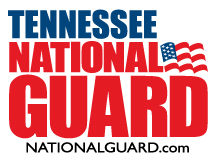 Nashville, TN – The National Guard celebrates its 384th birthday on December 13th, 2020. This date is etched on the cornerstone of our Nation as it represents the first moment our society took its defense into our own hands.
It was also the first step in building a nation out of an untamed and dangerous wilderness. This date signifies the moment the Massachusetts Bay Colony organized three militia regiments to defend the colony from the growing threat of American Indian attacks. Other American colonies would follow their example and the militia would later become the basis for the Continental Army.
«Read the rest of this article»
Nashville, TN – Typhoon Haiyan swept across the central Philippines on Friday leaving a trail of massive destruction in its wake. With sustained winds reported at over 145 miles per hour, and significantly stronger gusts, Haiyan was the second category 5 typhoon to strike the Philippines this year.
The typhoon affected 4.3 million people across 36 provinces. Philippine Red Cross volunteers throughout the region are reporting significant damage and a growing death toll, while the full extent of the devastation continues to unfold. Currently, 1,200 evacuation centers are housing more than 330,000 people left homeless by the storm.
«Read the rest of this article»
Clarksville, TN – George Nishimura was now half a world away from home, his family, and all that he had known, as a member of the United States Army, at Camp Shelby Mississippi. The trip had been long and hard, but they were ready to begin their training.
Thousands of Japanese-American men had joined the Army, and were ready to serve.
George and his fellow soldiers were joined at Camp Shelby by 1200 mainland volunteers from the relocation camps. They were called "Katonks" because of the sound their head made when hit, like the sound of a hollow coconut. «Read the rest of this article»
Clarksville, TN – George Nishimura joined the United States Army at a time when America was at war.  This teenager did what thousands of Japanese-American men did at the time, to show their patriotism to the country that had been their home all of their lives.
George was at home when he heard all of the noise and commotion going on in the neighborhood.  He soon learned that guys coming home from Honolulu saw planes, Japanese planes, bombing Pearl Harbor.  When he turned on the radio he heard the announcer shouting, "Pearl Harbor is under attack!  This is not a drill!" «Read the rest of this article»
The 100th Meeting will be held at the Customs House Museum and Cultural Center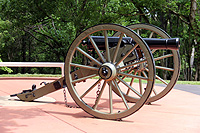 Clarksville, TN – Legendary Civil War historian, Edwin Bearss, will speak to the Clarksville Civil War Roundtable on Wednesday, July 18th, 2012 at 7:00pm at the Customs House Museum and Cultural Center in Clarksville, Tennessee.
The Customs House Museum is located at 200 South Second Street in downtown Clarksville, Tennessee. The program will take place in the museum's auditorium. «Read the rest of this article»