Topic: Play it Again Sports
Clarksville, TN – The Clarksville Girls Softball Association will have girl's fast pitch softball sign-up/tryouts at Swan Lake Sports Complex. Open to all girls ages 5-18 as of January 1st, 2015.
Cost is $70.00 first child, $55.00 for sibling. Ages 7-18 must tryout to ensure parity of all teams.
Signups/tryouts will be held Saturday, February 28th and March 7th, from 10:00am-2:00pm and Sunday, March 1st and March 8th, from 12:00pm-3:00pm.
«Read the rest of this article»
Change in ownership brings new opportunities to Clarksville families and athletes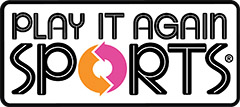 Clarksville, TN – On Saturday, November 15th, Play It Again Sports will be hosting its first ever Annual Bat Day.
Representatives of the baseball and softball industries will be travelling to the locally owned and operated Clarksville retailer to showcase the 2015 baseball and softball bats. «Read the rest of this article»

Clarksville, TN – Nearly 40 golfers competed in the Inaugural School Resource Officer/Reserve Golf Scramble Friday morning at Swan Lake Golf Course.
The team taking home first place were Tom Daugherty, Lewis Boyd, Ed Fowler, Ronald Lott, with second place going to Brian Prentice, Ron Farley, Ray Johnson, Pat Vaden and the team to take third was Joey Henicle, Travis Hanley, Stephen Sewell, Matt Jeffers.
«Read the rest of this article»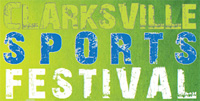 Clarksville, TN – The Clarksville Department of Parks and Recreation held its second-annual Clarksville Sports Festival on Saturday, March 17th, at the Foy Fitness Center on the campus of Austin Peay State University.  The day-long festival was a celebration of sports and athletics in Clarksville and Montgomery County and featured not only clinics, sports demonstrations and interactive areas, but also seminars and even an exposition area where over 20 of Clarksville and Montgomery County's athletic and outdoor clubs, businesses and organizations provided information to the community.
«Read the rest of this article»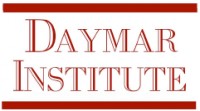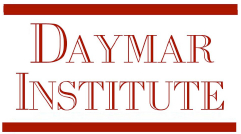 Clarksville, TN – Daymar Institute, formerly Draughons Junior College is pleased to invite the residents of Montgomery and the surrounding counties to their Fall Bi-Annual Community Career Fair on Friday October 22nd, 2010 from 10:00am-2:00pm. Residents are encouraged to bring 10-20 copies of their resume and be prepared to meet with up to 40 local employers, agencies and organizations. "This is an excellent opportunity to meet face to face with potential employers and learn about job opportunities, make networking contacts and possibly find your next career" says Daymar Director of Career Services, Mary Wauford.
Among the employers attending the career fair include Goodwill Career Solutions, Dogwood Bend, Clarksville Dental Center, Spring Meadows, Behavioral Healthcare Center-Clarksville, Peak Promotions, Kennedy Law Firm, PLLC, Heritage Bank, Convergy's, SportClips, Bank of America, Stella & Dot, The Convenient Shopper, Doctors Care, Jackson Hewitt, Chick-fil-A, Colonial Life and more are all set to come!
«Read the rest of this article»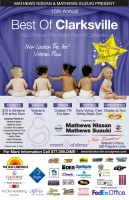 Clarksville, TN – The Best of Clarksville fundraiser for the March of Dimes is eagerly awaited each year by both businesses and area residents. The fundraiser this year featured 140 businesses in 65 categories; each one looking to score the votes of area residents to be declared The Best of Clarksville. The event consists of local vendor booths, silent auctions, dance performances, free give-a-ways, and a fireworks show by Allen's Fireworks. All of the money raised is donated to the March of Dimes.
Matthews Nissan Suzuki was the presenting sponsor. Other sponsors included Five Star Radio, Sango Village Florist, US Bank, Cumberland Bank and Trust, FedEx, Allen's Fireworks, Ad One Advertising, WJZM 1400 AM, and The Leaf-Chronicle.
«Read the rest of this article»
Daymar Institute was formerly known as Draughons Junior College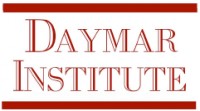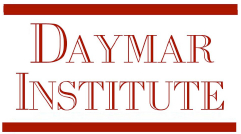 The Daymar Institute is pleased to invite the residents of Montgomery and the surrounding counties to their Community Career Fair on Friday June 25, 2010 from 10a.m.-2p.m. Residents are encouraged to bring 10-20 copies of their resume and be prepared to meet with up to 40 local employers, agencies and organizations. "This is an excellent opportunity to meet face to face with potential employers and learn about job opportunities, make networking contacts and possibly find your next career" says Daymars' Director of Career Services, Mary Wauford. «Read the rest of this article»