Topic: Pollution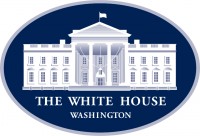 Washington, D.C. – This morning, President Donald Trump virtually addressed the 75th session of the United Nations General Assembly, where he explained how America is leading the global fight against an invisible enemy that has claimed countless lives in 188 countries:
"In the United States, we launched the most aggressive mobilization since the Second World War. We rapidly produced a record supply of ventilators, creating a surplus that allowed us to share them with friends and partners all around the globe. We pioneered life-saving treatments, reducing our fatality rate 85 percent since April," said President Trump.
«Read the rest of this article»
Written by Alan Buis
NASA's Jet Propulsion Laboratory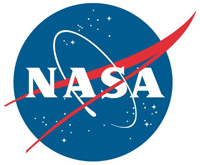 Pasadena, CA – Mission managers at NASA's Jet Propulsion Laboratory, Pasadena, California, are evaluating an alternate way to collect and process science data from the Tropospheric Emission Spectrometer (TES) instrument on NASA's Aura spacecraft following the age-related failure of a critical instrument component.
TES is an infrared sensor designed to study Earth's troposphere, the lowermost layer of Earth's atmosphere, which is where we live. Launched in July 2004 and designed to fly for two years, the TES mission is currently in an extended operations phase.
«Read the rest of this article»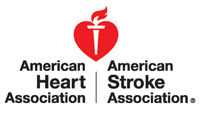 Los Angeles, CA – Higher pollution levels were linked to a higher total number of strokes, and researchers said it reaffirmed the growing evidence that climate change and overall air quality contributes to cardiovascular disease, according to research presented at the American Stroke Association's International Stroke Conference 2016.
The study, which used data from the United States and China, is one of the first to investigate the interaction between air quality and the number of stroke cases (prevalence) along with the potential effect of temperatures on the association.
«Read the rest of this article»

Nashville, TN – With Tennessee rated the 49th worst state for physical activity and 47th for obesity, one cannot argue about the need for improved health. Tennessee Department of Health Commissioner John Dreyzehner, MD, MPH, believes those ratings can change if state and city leaders increase efforts to make bicycling and walking safer and more convenient.
«Read the rest of this article»
Written by Alan Buis
NASA's Jet Propulsion Laboratory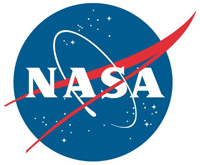 Pasadena, CA – A new study by scientists using data from NASA's QuikScat satellite has demonstrated a novel technique to quantify urban growth based on observed changes in physical infrastructure.
The researchers used the technique to study the rapid urban growth in Beijing, China, finding that its physical area quadrupled between 2000 and 2009.
A team led by Mark Jacobson of Stanford University, Palo Alto, California, and Son Nghiem of NASA's Jet Propulsion Laboratory, Pasadena, California, used data from QuikScat to measure the extent of infrastructure changes, such as new buildings and roads, in China's capital.
«Read the rest of this article»

Montgomery County, TN – On Thursday morning, October 10th, Moore Magnet Elementary School became the first school to become Clarksville-Montgomery County Green Certified.
«Read the rest of this article»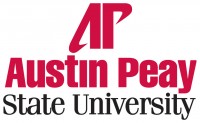 Clarksville, TN – An Austin Peay State University biology professor, who has gained international recognition with his research in the last few years, will be the next presenter of the Provost Lecture Series at APSU.
Dr. Sergei Markov, associate professor of biology, will present at 3:00pm, Thursday, March 7th in the Morgan University Center, Room 303. All sessions of the Provost Lecture Series are free and open to the public.
The title of his presentation is "Growing algae in photobioreactors for practical purposes." «Read the rest of this article»
Funding Helps Promote Energy Efficiency Projects, Benefiting the Environment and Bottom Line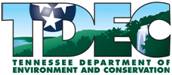 Nashville, TN – Tennessee Governor Bill Haslam and Department of Environment and Conservation Commissioner Bob Martineau today announced a second offering of the Clean Tennessee Energy Grants, totaling $2.25 million to fund energy efficiency projects for municipal governments, county governments, utility districts, and other similar entities across Tennessee.
Funding for the projects comes from an April 2011 Clean Air Act settlement with the Tennessee Valley Authority. Under the Consent Decree, Tennessee will receive $26.4 million over five years to fund clean air programs in the state (at approximately $5.25 million per year). As part of the grant program's initial offering, a total of $5.3 million in Clean Energy Grants was awarded in 2012 to a variety of projects within state government, municipalities, utilities, state colleges and universities and communities throughout the state. «Read the rest of this article»
By Dave White, Chief of the Natural Resources Conservation Service (NRCS)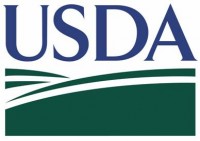 Washington, DC – How important is water? Well, it's not a question I have to think too hard about. What I can tell you is that without it, there wouldn't be any humans or critters roaming the earth.
In the U.S., we use a little more than 400 billion gallons of water a day. According to the UN, in the worldwide picture about one in five people lack access to a clean, improved water source.
Gary, right, and Sue Price have been implementing conservation practices for more than 35 years they on their "77 Ranch" and they have submitted an application for the new national water quality initiative.
«Read the rest of this article»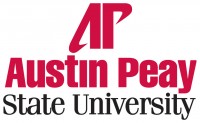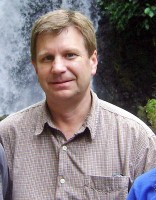 Clarksville, TN – On a spring afternoon in 2010, Dr. Jeff Lebkuecher, professor of biology at Austin Peay State University, waded into a creek to collect algae floating in the water and growing on rocks.
The samples were placed in test tubes, and back in his lab inside the APSU Sundquist Science Complex, Lebkuecher noticed that the algae were thriving. This was not good news for the creek. «Read the rest of this article»