Topic: Richard Duke
Saunders, Anderson applauded for decades of service

Clarksville, TN – Amid a boisterous crowd of police officers and family members, Clarksville Police proudly celebrated the retirement Friday of two long-serving and respected members of the City's law enforcement team.
Clarksville Police Chief Al Ansley and Clarksville Mayor Kim McMillan presented Certificates of Retirement to Sgt. Cheryl Anderson, who served the department for 30 years, and Sgt. Timothy Saunders, who served for 28 years. They both are retiring effective November 1st, 2017.
«Read the rest of this article»

Clarksville, TN – On Friday, March 4th, 2016, Vice and Narcotics Agents of the Clarksville Police Department's Special Operations Unit conducted operations targeting prostitution on backpage.com.
Six persons were charged with Patronizing Prostitution. They are John Santos, Anthony Ashford, Kyle Stallworth, Stephen Mock, Richard Ginnetto and Gavin Phillips.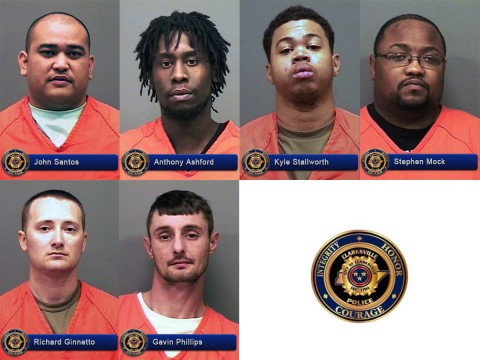 «Read the rest of this article»

Clarksville, TN – Today, November 20th, 2014 at 12:56pm, the Clarksville Police Department was dispatched to an Aggravated Robbery at a residence on Memorial Drive.
The multiple suspects left the scene in a green Chevrolet Camaro and were soon caught in a traffic stop near Crossland Avenue and Kelly Lane. They were taken into custody. The reported shots fired involved this vehicle. «Read the rest of this article»

Clarksville, TN – Today, October 8th, 2014 at 11:15am, the Clarksville Police Department responded to a bomb threat call at the Montgomery County Court House. The bomb threat was made by an anonymous phone call to 911.
The Montgomery County Sheriff's Office cleared the call after sweeping the building. The Clarksville Fire and Rescue and EMS were on stand-by along with the CPD and the MCSO. This is an ongoing investigation. There is no further information at this time.
If anyone has any information in regards to this incident or has knowledge of the individual who made this call, please call Detective Richard Duke at 931-648-0656 Ext. 5438 or, to remain anonymous, call the Crime Stoppers TIPS Hotline at 931.645.TIPS (8477).

Clarksville, TN – On November 9th, 2011, Officer Teddy Burns was dispatched to Gateway Emergency Room about a man with a gunshot wound to his left foot.
The victim, Montavius Harris, told the officer that he was walking out of an apartment on University Avenue, was carrying a handgun in his waistband, dropped it on the ground, and the firearm discharged one round into his left foot shattering some bones.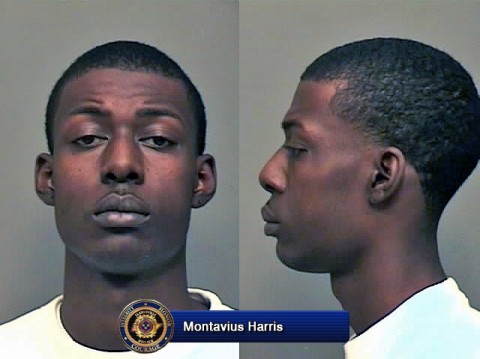 «Read the rest of this article»

Clarksville, TN – A 21 year old woman was charged with False Report after it was determined that an alleged Rape never occurred. On April 24th, 2011, around 9:30pm, Cassandra Lynn Shubert called Police to report that she had been grabbed while jogging along Riverside Drive and sexually assaulted in the park area beside the roadway.
This was supposed to have occurred during the time frame when heavy rains had caused flooding in the area where the alleged sexual assault took place.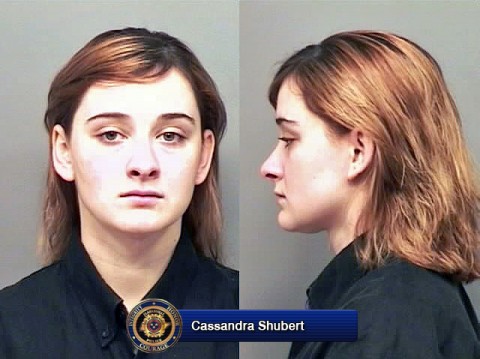 «Read the rest of this article»