Topic: Social Justice

Clarksville, TN – Hip-hop is a classic form of music that many people share a love for. Like all other types of music, hip-hop allows people to express not only themselves but their views, beliefs, or even their feelings.

«Read the rest of this article»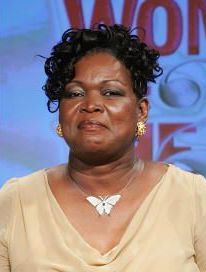 Alice Coles of Bayview Virginia will be the guest speaker at the Austin Peay State University's Library Athenaeum located on the third floor of the APSU Felix G. Woodward Library. This event will take place on March 26, 2008 starting at 1:00 p.m.A film screening of the documentary Black Soul will be shown followed by a question and answer session. Black Soul documents the rebirth of the rural town of Bayview, VA, and how Alice Coles led her community to change. Coles, 53, is now the director of the Citizens of Bayview for Social Justice the nonprofit organization which was formed by the Bayview residents.
Alice Coles is a community builder and activist who's hard work and dedication to the rural town of Baywiew helped give positive redevelopment to a town that had not changed very much since African Americans began to settle there after the Civil War.
Until 2003, most of the 114 residents of Bayviewlived in the kind of abject poverty that is difficult to grasp: two- and three-room shacks with no running water and no heat, and the constant threat of fires from faulty electrical wiring. In the last year, most of those people have moved into modern housing, thanks largely to the efforts of Alice Coles. «Read the rest of this article»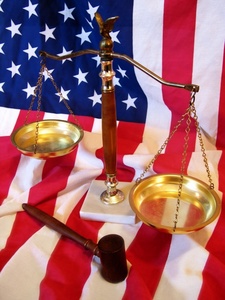 We read in the local media daily about the plight of citizens across America. Headlines, featuring epitaphs that describe the demise of democracy as it was known in the past. Delivering detail accounts of stories that further diminish the level of security that we have grown accustomed to. Yet, our elected officials seem to have grown callous to the accounts, choosing to ignore the information, focusing their attention on lesser issues.
The question rings aloud, "when will they hear"? How can they not see the erosion of our safety net, and why are we sitting idly by allowing our elected representatives go unaccountable?
Each representative is responsible for making sound and timely decisions on issues that are plaguing the survivability of our city, county, state, and nation. As responsible citizens we're supposed to be the trumpets that sound the alarms signaling them to take actions.
Are we doing our forefathers justices by allowing these infractions of justice to continue unabated? Should we not be addressing these issues through the proper channels, reminding those in leadership positions that we will not permit their turning deaf ears to our uproar? «Read the rest of this article»
The Nashville Peace and Justice Center is a community-based coalition of organizations and individuals working to promote equity and to create a peaceful, just, and sustainable society through reflection, education, and non-violent action.
Peace & Justice E-Blast
For the week of June 23 – July 1, 2007
Peace actions to end the Iraq War
Joyce Kisner — Monday Night Vigils on Any Corner (every Monday)
Every Monday – 6:00 p.m.
ORIGINAL CORNER: 14th and Eastland in East Nashville
SECOND CORNER: At the Wendy's on West End Avenue , across from Centennial Park
There is no end date set for these vigils. Please join Joyce and others at the corner of 14th and Eastland in East Nashville every Monday night at 6:00 p.m. — or at that same time at ANY corner that works for you. Wouldn't it be cool if throughout Nashville on Monday nights at 6:00 p.m. a growing number of vigils were happening on corners all around the city? Hey, why not throughout the state… even the country! To post a new corner address on the NPJC E-blast in the near future, send an email to Tamara, «Read the rest of this article»

The NAACP has spent the past 98 years advocating for civil rights and equity. While the NAACP is know for its political battles over policy barriers and issues of discrimination, there is another lesser known organization that focuses its energies on primarily education and economic empowerment. The National Urban League , with it's rich 88-year history, publishes an annual report  that focuses on some of the problems that face Black Americans, as well as looking at solutions to those problems. This yearly report, titled "The State of Black America," is broken down into six principal categories: Total Equality, Economics, Health, Education, Social Justice and Civic Engagement. This year's report features the Portrait of the Black Male. Here are some of the noteworthy facts:
«Read the rest of this article»
Most Americans support minimum wage increase
Published in the Leaf Chronicle – Jun 30, 2006
On June 21, our two multi-millionaire U.S. senators from Tennessee, Lamar Alexander and Bill Frist, voted "no" again on a bill to increase the minimum wage. I find this appalling.
Growing up on a small farm in Tennessee, it was impressed upon me that hard work was not only expected but also is an important character trait. I think most people agree that no one in the United States who works full time for a living should have to live in poverty. To me, that means they can afford basic housing, groceries (not including meals out), needed health care, child care and other necessities. «Read the rest of this article»