Topic: strawberries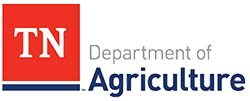 Nashville, TN – According to the Tennessee Department of Agriculture, farmers across Tennessee say sweet and juicy strawberries are ready for harvest despite the COVID-19 Coronavirus effect on consumers.
While picking your own berries from the field will not be the same this year, you will still find the freshest fruit by going straight to the source.
«Read the rest of this article»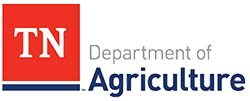 Nashville, TN – Tennessee Department of Agriculture reports that despite the wet start to spring, sweet and juicy strawberries are prime for picking in most areas of Tennessee. If you are looking for the freshest berries, you need to go straight to the farm.
"We are seeing more ripe strawberries by the day." Mitchell Hyde of Hyde Farms in Loudon County said. "The more sunshine, the more berries we will have ready to pick!"
«Read the rest of this article»
Clarksville, TN – Twenty-two teams descended onto Clarksville's Heritage Park May 14th-15th for the H&S Farms Strawberry Slam hosted by USSSA's Clarksville Travel Ball.
Baseball and softball teams from Tennessee and Kentucky competed for a championship and fresh picked strawberries.
"The primary focus of USSSA is the development of programs that allow for teams of all skill levels to compete against one another.  Clarksville Travel Ball's vision is to provide an opportunity for local players to participate in tournament atmospheres," stated Brian Walker, USSSA area director.
«Read the rest of this article»

Nashville, TN – Tennessee's much anticipated strawberry crop will be ready for picking in the next two or three weeks. However, between now and harvest, if current forecasts hold, those berries may have to "take cover" several times to avoid frost damage.
Tennessee weather is predictably unpredictable. It may be spring, but Tennessee typically experiences a few more winter-like periods—called blackberry winter and dogwood winter—before the average late April last-freeze date has passed.
«Read the rest of this article»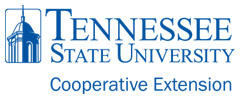 Montgomery County, TN – Tennessee State University is conducting a New Farmer Academy and Montgomery County was honored to host and provide education to participants. Six participant's visited McCraw's Strawberry Ranch this past Monday, August 18th.
Billy and Teresa McCraw, owners and 2014 recipients of the Small Farmers Award in Alternative Enterprises category, demonstrated how they plant plasticulture strawberries.
«Read the rest of this article»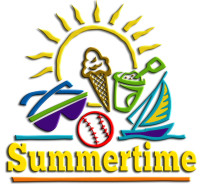 Clarksville, TN – Have you noticed, it's almost summer? Spring sneaked up on us while we were still in heavy sweaters and earmuffs—and did I mention raincoats and umbrellas. Tennessee is getting warmer by the day and the nights have lost most of their chill.
Flowers are beginning to peek out of Winter crusty homes.
Mini elephant ears are waving hello and butterflies are beginning to try their wet wrinkled wings before they try to fly.
«Read the rest of this article»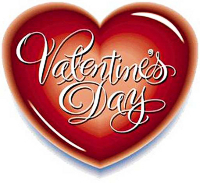 Every year Byron asks me, "What day is Valentine's on this year?"
Every year I respond, "Still on the 14th…" Oh, poor thing…
This heart-filled holiday has guys really confused, so I thought I would help them out a little. Ladies, feel free to "accidentally" email this to them.
«Read the rest of this article»
Blueberries and strawberries contain high levels of compounds that have cardiovascular benefits.
Dallas, TX – Eating three or more servings of blueberries and strawberries per week may help women reduce their risk of a heart attack by as much as one-third, researchers reported in Circulation: Journal of the American Heart Association.
Blueberries and strawberries contain high levels of naturally occurring compounds called dietary flavonoids, also found in grapes and wine, blackberries, eggplant, and other fruits and vegetables. A specific sub-class of flavonoids, called anthocyanins, may help dilate arteries, counter the buildup of plaque and provide other cardiovascular benefits, according to the study. «Read the rest of this article»
American Heart Association tips for eating healthy, in and out of school
Nashville, TN – Your kids may be book-smart – but do they get an "A" in smart eating?
With the high incidence of children in Tennessee affected by obesity, diabetes, high blood pressure and even stroke, making those healthy choices is important, starting as early as possible.
Research shows eating a diet high in fruits and vegetables has significant, measurable benefits on cardiovascular health, and that a diet with high amounts of added sugar, unhealthy fats and sodium increases risk factors, even in children. «Read the rest of this article»

Clarksville, TN – UT Montgomery County Extension Office is having their Spring Market at the Smith Trahern Mansion this Friday, April 20th. Country Eggs, Strawberries, Honey and so many fine crafts will be at the Market. The market will be from 9:30am until 1:30pm.
The Smith Trahern Mansion is located at 101 McClure Street in Clarksville, TN. Hope to see you there.