Topic: Summer
Washington, D.C. – As of September 11th, 2012, 48 states have reported West Nile virus infections in people, birds, or mosquitoes. A total of 2,636 cases of West Nile virus disease in people, including 118 deaths, have been reported to CDC.
Of these, 1,405 (53%) were classified as neuroinvasive disease (such as meningitis or encephalitis) and 1,231 (47%) were classified as non-neuroinvasive disease.
«Read the rest of this article»
Clarksville, TN – The autumnal equinox, or the official beginning of fall, occurs on September 22nd at 10:49am on the East Coast and 7:49am on the West Coast. When fall finally arrives this year, it will bring to an end a summer that was longer than the year before. And in 2013, the same will be true.
In fact, our summers here in North America have been getting a little longer each year and will continue to do so until about the year 3500. «Read the rest of this article»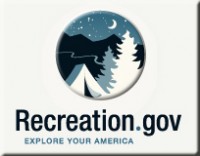 Washington, DC – With a few weeks of summer weather left, there is still plenty of time to explore the great outdoors. There are few better places to do that than in America's national parks, wildlife refuges, waterways, and forests. A new and improved Recreation.gov website is the perfect tool to plan your family's next adventure.
With improved navigation tools and more in-depth content, Recreation.gov showcases 90,000 federal sites and healthy outdoor spaces to consider.
«Read the rest of this article»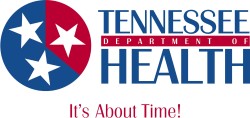 Nashville, TN – Between 1998 and 2010, 32 children in Tennessee died from heat-related causes, with 13 of those fatalities occurring in vehicles. Last month alone, three children died.
As the searing heat of summer continues, the Tennessee Department of Health is reminding residents and visitors to increase their efforts to prevent deaths from heat stroke in cars, trucks and SUVs. «Read the rest of this article»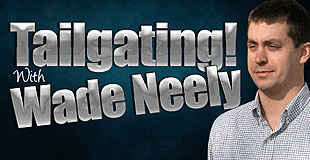 Clarksville, TN – With the NBA Finals nearing a conclusion and the start of college football season still over 70 days away, things are starting to move pretty slowly in the sports world.
And, unless you're a soccer fan, (Euro 2012 has been fantastic thus far, by the way) the Summer Olympics are about the only meaningful sports on tap for the next two months.
Heck, when you factor in "Game of Thrones" and "Mad Men" already being wrapped up with their respective seasons, we are pretty much removed of all quality sports and entertainment for the rest of summer. «Read the rest of this article»

Nashville, TN – Extreme temperatures cause many health risks for children such as: sunburn, heatstroke, dehydration, brain damage and even death. The Tennessee Department of Human Services encourages state child care agencies to heighten preventative measures to keep children safe when transporting them during the summer months.
On an 80-degree day the temperature inside a locked vehicle increases 19 degrees in just 10 minutes; 29 degrees in 20; and 43 degrees in just one hour.  For any human being subjected to such excessive extremes, the experience could prove fatal. «Read the rest of this article»
Simple Storage Solutions to Get Through the Year

Yonkers, NY – The start of fall means that it's time to clean up the house, swap out clothes in your closets, and break out the seasonal tools in the garage.  The October 2011 issue of ShopSmart magazine, from the publisher of Consumer Reports, prepares readers with organizing tricks to keep everything tidy year-round. «Read the rest of this article»
If you look around your neighbors' yards you may see Naked Ladies- also known as Surprise Lilies and Magic Lilies- popping up everywhere.  These are Summer's gift after many hot days, humid nights, and a sudden shower or two.  They seem to magically pop out of the ground overnight and give a brief warning that Summer is almost over and Fall is just around the corner.  Gone are the delicate pale pink and prissy lemon yellow blooms of Spring, and in their place have roared in the hot coal reds and  glowing oranges of Summertime in the South. «Read the rest of this article»
Savor the Season with Advice from Sports Dietitian Leslie Bonci
Jackson, MI – The season's picnics and back-yard barbecues can make it hard to eat right, but a healthy summer lifestyle doesn't have to mean nibbling on bland fare. With strategic substitutions and smart snacking tips, you can still enjoy a helping of potato salad or a few campfire s'mores without compromising your nutritional goals.
«Read the rest of this article»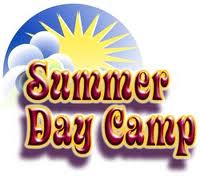 Clarksville, TN – The Emmanuel Center invites youth for an exciting time of fun and enrichment this summer. The goal is to meet the needs of families in the Clarksville, Fort Campbell community. Quality child care for children between 5 and 12 years of age is provided in a Christian atmosphere.
Drop off will begin at 7:30am. Camp will start with devotions each day. Lunch is provided, parents are asked to donate snacks. Structured curriculum will include math and science skills enrichment, music, sports and fitness, Spanish lessons, arts and crafts and more. Children will be encouraged to develop skills in critical thinking. problem solving and discovery of choices and consequences in daily living situations. The last child is to be picked up at 5:30pm. «Read the rest of this article»