Topic: Swine Flu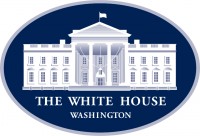 Washington, D.C. – "While the potential damages of a pandemic are in general large, the analyses thus far on the coronavirus are largely global in nature and fail to account for the rapid federal response to secure the country and create a cure," Bradley Blakeman and Christos Makridis write for The Washington Times.
"That's evident in a recent Gallup poll that found 77 percent of the population is very or somewhat confident in the government's ability to handle the coronavirus, up significantly from 58 percent from the Ebola virus in 2014 and 67 percent from the swine flu in 2009," they explain.
«Read the rest of this article»
San Mateo, CA – Despite lingering concerns about the U.S. economic recovery, Americans worry more about having their online privacy violated (25%) than declaring bankruptcy (23%) or losing their job (22%). Coinciding with Data Privacy Day today, new survey research by Opera Software in the United States, Japan and Russia examines what people worry about online.
Internet fraud as a result of online privacy violations was among the top four concerns in all three countries, recorded between 22 and 29 percent of respondents. Distress over being hurt in a traffic accident topped the lists in Japan (35%) and United States (27%), while relationship problems kept 40% of Russian respondents awake at night. Relationship drama and pandemics like swine flu tied for second place in Japan's worries (34%). «Read the rest of this article»
Parents reminded that children under age 10 need two doses

NASHVILLE – The Tennessee Department of Health is reminding parents that children under the age of 10 require two doses of H1N1 flu vaccine in order to be fully immunized against the virus. H1N1 flu vaccine is plentiful in Tennessee and widely available through county health departments and other providers across the state. Tennessee's county health departments are providing this vaccine at no charge to patients.
"We urge parents not to put off getting their child's second dose of H1N1 flu vaccine," said Health Commissioner Susan R. Cooper, MSN, RN. "H1N1 flu activity could continue for months, and this is also the time of year when seasonal flu viruses appear. It's not too late to get these important vaccinations to be sure your child is protected throughout the flu season." «Read the rest of this article»
State Health Department Launches Flu Information Line

Nashville – Health Commissioner Susan R. Cooper, MSN, RN today reiterated the importance for everyone who can to get vaccinated to prevent the flu. Cooper demonstrated the simplicity of the process by receiving her own seasonal flu vaccine.
"This year, it is particularly important for people to receive the vaccines – both seasonal and H1N1 – to prevent the flu since both strains will be circulating this fall and winter," said Cooper. "In addition to covering coughs and sneezes, washing hands regularly and staying home when sick, vaccination offers the best possible protection. It is proven to lessen the severity of flu symptoms."
«Read the rest of this article»
Austin Peay State University officials received word late Thursday afternoon and again Friday afternoon that two commuter students are suspected of having H1N1, commonly referred to as "swine flu." However, the University cannot verify if the illness is H1N1. The Centers for Disease Control and Prevention (CDC) is advising physicians to assume that if a person has flu-like symptoms or tests positive for flu at this time of year, it is likely H1N1, and isn't advising further testing. Both students have been advised to stay home.
The University has formed a task force consisting of 22 faculty, staff and student representatives including faculty with expertise in public health, microbiology and epidemiology. The task force is planning and implementing procedures for preventing the spread of the virus on campus and developing action plans for various scenarios in the event of a campus wide epidemic.
«Read the rest of this article»

NASHVILLE – Tennessee continues its efforts to ensure the health of state residents during the flu pandemic. Late last week, state officials from the Departments of Health, Education and Homeland Security participated in the 2009 Flu Summit organized by the United States government, where federal planning and response efforts were discussed.
"The summit gave federal and state officials the opportunity to share strategies and information that will be helpful in preparation and planning for the upcoming flu season and the flu pandemic," said Health Commissioner Susan R. Cooper, MSN, RN. "Flu-related illness continues across the state and U.S., and this is expected with a pandemic. However, I urge all Tennesseans to remain vigilant and practice good hygiene to prevent the spread of flu."
http://www.youtube.com/watch?v=KrzA2IircWc<span> «Read the rest of this article»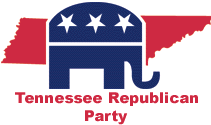 The House GOP Review is a weekly feature that gives Tennesseans an in-depth look at what our Republican state legislators have been working on this week, and a glimpse into what's planned for the coming week at our state house. This week's highlights:
Charter Schools

SJR 127 (Abortion)

Crime
Swine Flu

«Read the rest of this article»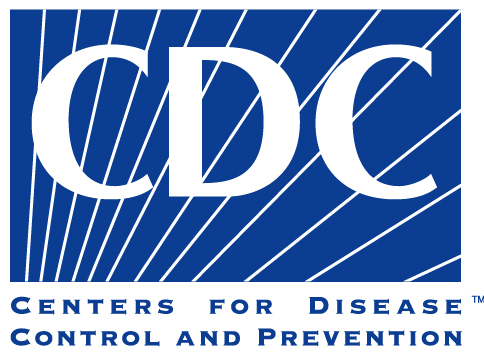 Swine Flu (Influenza A/H1N1) is rapidly spreading, and has become a item of major concern to public health agencies around the globe. The Centers for Disease Control (CDC) has declared a public health emergency in the United States. Their response goals are to help reduce transmission and illness severity, and provide information to help health care providers, public health officials and the public to address the challenges posed by this emergency.
Investigations are ongoing to determine the source of the outbreak. To assist in this endeavour, the CDC has activated its Emergency Operations Center (EOC) to help coordinate the investigation.
The United States Government has thus far reported 109 laboratory confirmed human cases, including one death in Texas. Mexico has reported 97 confirmed human cases of infection, including seven deaths. The following countries have reported laboratory confirmed cases with no deaths – Austria (1), Canada (19), Germany (3), Israel (2), Netherlands (1), New Zealand (3), Spain (13), Switzerland (1) and the United Kingdom (8).
The World Health Organization raised the worldwide pandemic alert level to Phase 5 on April 29, 2009. «Read the rest of this article»