Topic: Tax cuts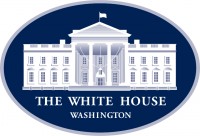 Washington, D.C. – One million Americans will be lifted from poverty because of President Donald Trump's historic Opportunity Zones tax cuts program, the White House Council of Economic Advisers estimates in a new report.

For over 50 years, the "War on Poverty" has left too many American communities behind. Many of its programs have "relied on inefficient top-down federal grants and subsidies that empower Washington bureaucrats and special interests with lobbyists at the expense of communities in need," HUD Secretary Ben Carson and White House Domestic Policy Council Director Brooke Rollins wrote.
«Read the rest of this article»
President Donald J. Trump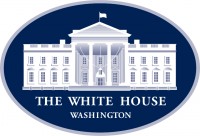 Washington, D.C. – President Donald Trump is taking decisive action to release more spectrum for commercial use, strengthening the United States' leadership in 5G communications.
At the President's direction, the Administration announced that 100 megahertz of contiguous, coast-to-coast mid-band spectrum will be made available for commercial 5G deployment. This spectrum will give Americans access to the greatest 5G networks in the world, leading to cutting-edge innovation, economic prosperity, and strong national security.
«Read the rest of this article»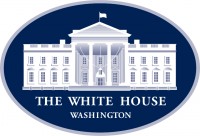 Washington, D.C. – America's slow recovery from the Great Recession gave left-wing "experts" a fresh talking point: "secular stagnation." They excused low growth under former President Barack Obama as a new normal. Lost factory jobs and low wages were merely a sign of the times.

They were wrong. The first 3 years of the Donald Trump Economy prove that low growth is far from inevitable.
«Read the rest of this article»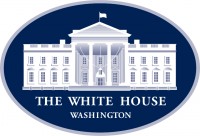 Washington, D.C. – President Donald J. Trump is building a brighter future for the United States. The booming economy is lifting millions of Americans out of poverty and providing all people with the opportunity for a brighter future.
Since President Trump was elected, 7 million jobs have been added to our economy, and the unemployment rate remains near its lowest level in half a century.
«Read the rest of this article»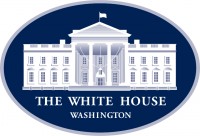 Washington, D.C. – Tomorrow night, February 4th, 2020, President Donald Trump delivers his third State of the Union Address.

"He'll quite rightly be able to declare the nation is strong — with solid economic growth and jobs for all who want them and a Dow more than 50 percent higher than when he won the White House. Not to mention a new North American trade agreement just as candidate Trump promised, China desperate to end the trade war and America's NATO allies paying much more of their fair share for collective defense."
«Read the rest of this article»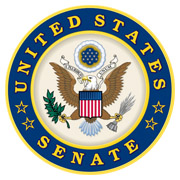 Washington, D.C. – We accomplished a lot in Washington in 2019, but you probably didn't hear about it from the mainstream media; they were (and still are!) hyperfocused on impeachment. From giving our military the largest pay raise in a decade, to protecting the sanctity of life, I spent my first year in the Senate fighting for Tennessee values.
In 2020, I will continue to advocate for what Tennesseans consistently tell me is most important to them: protecting family values, fighting to expand rural health care and broadband access, helping workers succeed, and securing the nation.
«Read the rest of this article»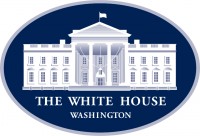 Washington, D.C. – December 22nd marked 2 years since President Donald J. Trump signed the Tax Cuts and Jobs Act (TCJA). TCJA's pro-growth reforms of individual and corporate taxes were the largest tax cut in United States history.
Additionally, since TCJA's passage, United States multinational enterprises have repatriated $1 trillion in past overseas earnings that were previously invested abroad.
Prior to TCJA's passage, CEA made a number of predictions about the legislation's long-term effects on economic growth, business investment, wages, and the labor market.
«Read the rest of this article»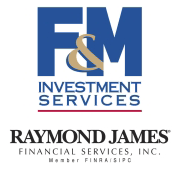 Clarksville, TN – The economic data calendar was thin. December trade figures were roughly in line with expectations. The University of Michigan Consumer Sentiment Index fell in the mid-February estimate.
Stock market investors were encouraged by the prospect for tax cuts following comments by U.S. President Donald Trump. In contrast, the bond market, recognizing that the process for cutting taxes will be contentious and lengthy, is less fearful of a large boost to the federal budget deficit (hence, bond yields have backed down over the past month).
«Read the rest of this article»
Tennessee Improve Act a Good Starting Point for Sustainable Transportation Funding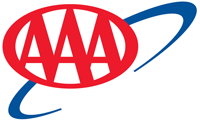 Knoxville, TN – Tennessee Governor Bill Haslam announced Wednesday a comprehensive transportation funding plan that also includes a tax cut on food and manufacturing.
The proposal is called the IMPROVE Act, "Improving Manufacturing, Public Roads and Opportunities for a Vibrant Economy."
«Read the rest of this article»
Legislation last step in two-year effort to cut state portion of sales tax on groceries to 5 percent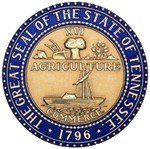 Vonore, TN – Tennessee Governor Bill Haslam today traveled to Monroe County to sign legislation to reduce the state portion of the sales tax on groceries from 5.25 percent to 5 percent.
Haslam held a ceremonial bill signing at Sloan's Grocery in Vonore, Tennessee.
In 2012, the General Assembly passed and the governor signed the first step in reducing the state portion of the sales tax on groceries, lowering the rate from 5.5 percent to 5.25 percent. «Read the rest of this article»