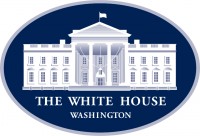 Washington, D.C. – America's slow recovery from the Great Recession gave left-wing "experts" a fresh talking point: "secular stagnation." They excused low growth under former President Barack Obama as a new normal. Lost factory jobs and low wages were merely a sign of the times.

They were wrong. The first 3 years of the Donald Trump Economy prove that low growth is far from inevitable.
Common-sense policies such as tax cuts, regulatory reform, and energy independence have coincided with a remarkable turnaround: As of the end of 2019, real GDP is 1.4 percent—or $260 billion—higher than economists projected.

President Trump's results not only beat expert predictions—they also beat the Obama "expansion" by the metrics. There have been turnarounds or improvements in homeownership, prime-age labor force participation, manufacturing employment, labor productivity, and, crucially, net wealth for the bottom half of American households.

READ: The Trump Boom reversed Obama's "new normal"
Sections
Politics
Topics
Barack Obama, Donald J. Trump, Economy, Great Recession, Tax cuts, U.S. economy, U.S. President, Washington D.C.