Topic: Tennessee Driver's License
Operation was suspended amid COVID-19 Coronavirus precautions
Clarksville, TN – On Monday, September 14th, 2020, Tennessee driver's license services will return to Clarksville City Hall at 8:00am.
The City's revenue collection office is in the lobby of City Hall, One Public Square, in Downtown Clarksville.
«Read the rest of this article»

Nashville, TN – A new mobile app is making it easier for Tennesseans to access state government services. "MyTN" is now available for download from the Apple and Android store.
Visit MyTN.gov to easily download to your device by clicking the Apple or Android store icons.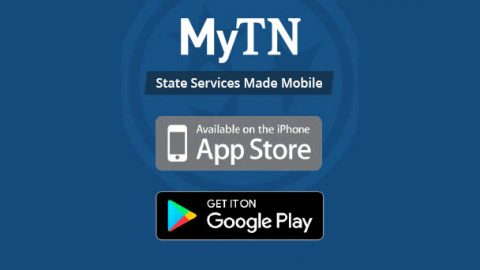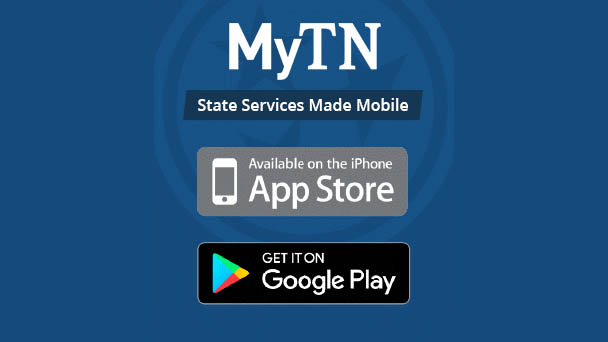 «Read the rest of this article»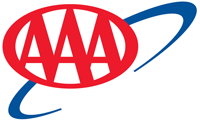 Nashville, TN – As consumers make travel plans for 2020, AAA is reminding them about another consideration: as of October 1st, 2020, they will likely need to present a different form of identification to board a domestic flight.
Beginning in October 2020, the accepted forms of identification for boarding domestic flights or for entering most federal facilities will be a current passport, passport card, military ID, or REAL ID-compliant state driver's license.
«Read the rest of this article»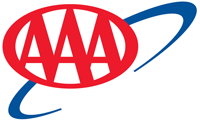 Nashville, TN – One-quarter of Americans plan to take an international vacation over the next 18 months, according to a recent AAA Travel survey. AAA's advance travel booking data suggests that many travelers will head to popular European destinations like Rome, London, Dublin and Paris, and warm-weather locales in Mexico and the Caribbean, including Cancun, Montego Bay and Punta Cana, with most travelers in search of unique experiences.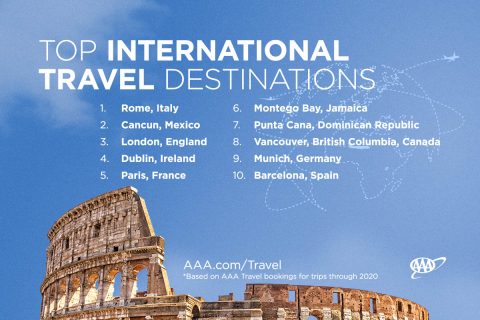 «Read the rest of this article»
Clarksville, TN – From seeking a Military Affairs Commission to calling for progress on a truckload of important road projects, City Council members are ready to present their list of legislative priorities to lawmakers who represent Clarksville and Montgomery County in the Tennessee General Assembly.
«Read the rest of this article»
Written by Curtis Johnson
Tennessee State Representative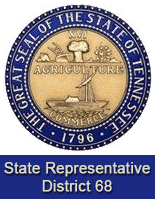 Nashville, TN – Tennessee Representative Joe Pitts was honored Thursday, March 29th, 2018 on the House Floor for his twelve years of service to his constituents in the 67th District and the citizens of Tennessee.
Rep. Pitts earlier this year announced that he would not run for re-election to the House.
His wife, Cynthia, joined him on the House Floor.
As for his future plans, Rep. Pitts said, "I don't know what my future holds, but I know who holds my future."
«Read the rest of this article»
Clarksville, TN – Tennessee State driver's license services will not be available on Good Friday at Clarksville City Hall.
The City Finance Office also reminds business owners that State of Tennessee business tax returns are due by April 15th for most businesses.
«Read the rest of this article»
Clarksville, TN – Area residents now have another location – Clarksville City Hall — where they can renew their driver's licenses.
Citizens can drop by the revenue collection office on the first floor at City Hall, One Public Square, from 7:30am to 5:00pm weekdays to renew or replace their state driver's license or state identification card. There is free one-hour parking nearby.
«Read the rest of this article»
Clarksville, TN – Operation Stand Down Tennessee, located at 400 Madison Street next to Habitat for Humanity ReStore, is a military to civilian transition support program for veterans and their families.
By calling 931.896.2184 or walking in, veterans and their families can receive employment services, health service and benefits navigation, counseling services, legal consultations coordination, and housing assistance.
Served areas include Cheatham County, Davidson County, Dickson County, Montgomery County, Robertson County, Rutherford County, Sumner County, Trousdale County, Williamson County and Wilson County.
«Read the rest of this article»

Clarksville, TN – Clarksville Police Detective Channing Bartel is investigating a Fraud/False Pretense incident that occurred at the 2700 block of Wilma Rudolph Boulevard and is requesting public assistance in identifying the suspect.
The victim lost his wallet or had his pocket picked at the Cracker Barrel in Smyrna, TN. The victim reported the lost wallet to the bank in Smyrna initially, thinking he had lost the wallet.
«Read the rest of this article»