Topic: The U.S. Senate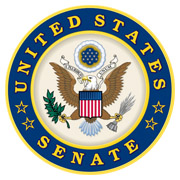 Washington, D.C. – Though we may have celebrated Independence Day a little differently this year, we honor the brave men and women who have fought and sacrificed for the freedoms that define our way of life and those who are currently serving to keep us safe and free.
Last week, I chaired a Senate health committee hearing with Dr. Anthony Fauci and other Donald Trump Administration officials to get an update on our progress towards safely getting back to work and back to school. You can watch here.
«Read the rest of this article»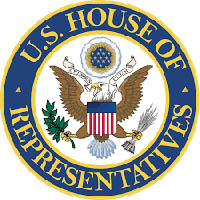 Washington, D.C. – Today, Wednesday, January 15th, 2020, Speaker Nancy Pelosi and House Democrats named impeachment managers and voted to transmit the impeachment articles to the Senate after an unprecedented 28-day delay.
Representative Green said, "This has never been anything but a partisan sham to overturn a national election and silence the voices of 63 million Americans who voted for President Donald Trump"
«Read the rest of this article»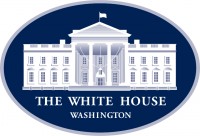 Washington, D.C. – Where'd the "urgency" go?
House Speaker Nancy Pelosi and her fellow Democrats spent months lecturing Americans to take impeachment seriously. They claimed it was a matter of national security—so important, in fact, that it excused rushing a sham "investigation" through the House of Representatives.
It was the fastest impeachment in American history. And now. . . silence.
«Read the rest of this article»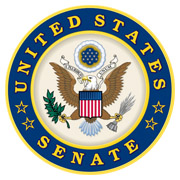 Washington, D.C. – Senate health committee Chairman Lamar Alexander (R-Tenn.) said the Senate on Tuesday, December 10th, 2019 passed "the most important new law affecting the safety, innovation, and affordability of over-the-counter drugs since the 1970's."
"In 2015, as the Senate health committee was working on the 21st Century Cures Act, I asked Janet Woodcock, the Director of the Center for Drug Evaluation and Research at the Food and Drug Administration, if there was any change she needed but hadn't been able to get done," Senator Alexander said.
«Read the rest of this article»
Women's Suffrage Movement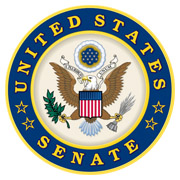 Washington, D.C. – The United States Senate celebrates an important milestone in the Women's Suffrage Movement this week. On June 4th, 1919, Congress passed the Nineteenth Amendment, granting women the right to vote. Senators Marsha Blackburn (R-Tenn.) and Kirsten Gillibrand (D-N.Y.) cosponsored the Women's Suffrage Commemorative Coin Act to create a coin remembering the suffragists who led the movement.
"The centennial of the Nineteenth Amendment is a rare moment to celebrate the milestone in American history that made it possible for women to finally have a voice in government," said Senator Blackburn.
«Read the rest of this article»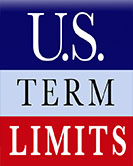 Washington, D.C. – U.S. Term Limits (USTL), the leader of the citizen movement to term limit elected officials, today called for swift action from Congress on a constitutional amendment to limit members' terms.
"The corruption cauldron of Washington, D.C. is boiling over, and it's harming our country more every day," said U.S. Term Limits President Philip Blumel. "Congress must propose a term limits amendment immediately to restore confidence in this broken institution."
The statement comes in the wake of a federal indictment against Rep. Corrine Brown, a 12-term Florida congresswoman who stands accused of using a phony education charity as her own slush fund. She is charged with mail fraud, wire fraud, concealing facts on financial disclosure forms, theft of government property, obstruction and filing false tax returns.
«Read the rest of this article»
The 143rd Meeting.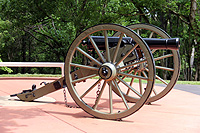 Clarksville, TN – The next meeting of the Clarksville (TN) Civil War Roundtable will be on Wednesday, February 17th, 2016 at the Bone & Joint Center, 980 Professional Park Drive, right across the street from Gateway Medical Center. This is just off Dunlop Lane and Holiday Drive and only a few minutes east of Governor's Square mall.
The meeting begins at 7:00pm and is always open to the public. Members please bring a friend or two – new recruits are always welcomed.
Topic: "General William Bate of Tennessee"
«Read the rest of this article»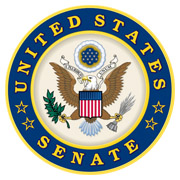 Washington, D.C. – U.S. Senator Lamar Alexander (R-Tennessee) announced that the Senate unanimously passed the Emergency Medical Services for Children Reauthorization Act, legislation he cosponsored to improve emergency medical services for more than 600,000 Tennessee children every year.
This year, the National Pediatric Readiness Assessment ranked Tennessee highest among all states in the ability of its hospital emergency departments to take care of children with emergency conditions.
«Read the rest of this article»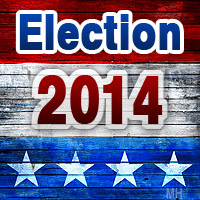 Cunningham, TN – United States Senate democratic candidate Terry Adams stopped by the 106th Annual Lone Oak Picnic held by the Central Civitan Club Saturday, July 27th, 2014 to speak with those in attendance.
"I am running for the United States Senate because we are not going to fix the mess in Washington by sending back the people who broke it in the first place," said Adams. "Teddy Roosevelt said people don't care how much you know, until they know how much you care."
«Read the rest of this article»
The difference between watching the Inauguration of President Barack Obama on TV and actually being in Washington D.C. for that historic event was not lost on several Rossview High School students. Witnessing history firsthand and discovering the wonders of our nation's capital held special awe and meaning for local students participating in the WorldStrides Educational Student Travel Program.
While some CMCSS students missed out on witnessing history in the making in real time, for several Rossview High School seniors, January 20th will always stand out as a momentous day in their lives. While the inauguration caps the culmination of a two year journey through our national presidency election process, it also marked the culmination of thirteen months of planning, budgeting and sacrifice for students of Rossview Coach Russell Mang's History and Advanced Placement Government classes. «Read the rest of this article»