Topic: traffic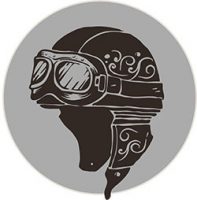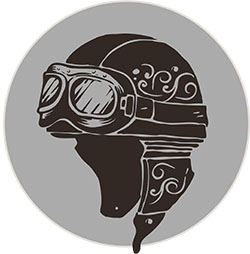 Clarksville, TN – I pulled out of the Iron Horse Inn at 5:30 on Friday morning. I had already apologized to my neighbors the night before about firing up "black beauty" that early the next morning. It was a cool, crisp morning and there was a "calm" in the air as I pulled out, on my way to Colorado Springs, Colorado.
It was there that I would rendezvous with friends I had met through this blog. After spending a couple of days there, I would then head over to Ouray, Colorado, where I would stay with friends for a couple of days.
Make no mistake about it, I LOVE COLORADO!
«Read the rest of this article»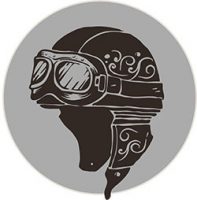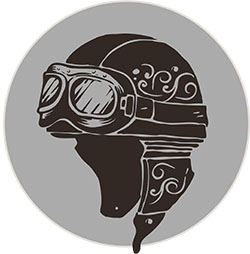 Clarksville, TN – As bikers, we accept the risks of our lifestyle. The dangers of riding a motorcycle. For some reason, it seems that everybody in traffic is either in a big hurry, or angry, or both.
I'll never understand why we're so angry. It doesn't take much to for someone to "flip" us off, or ride our bumper to let us know they're in a hurry.
Why can't we all just get along?
When I rode home from the Gulf the other day, I was stuck in stop and go traffic in Birmingham. It took me 90 minutes to get through there and we all know how dangerous it is to be stuck on a motorcycle in that sort of traffic.
«Read the rest of this article»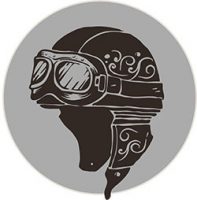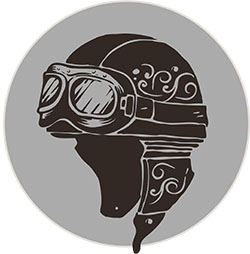 Clarksville, TN – One of the first things I ever noticed about riding a motorcycle was what I saw other drivers doing behind the wheel. Having to be so aware of my surroundings, I'm able to see what other motorists are doing, BESIDES driving their vehicle.
I guess it's just the nature of the beast. You MUST keep your eyes out for danger. I learned very quickly that most all of the other traffic was driving distracted. And I don't just mean the cell phone.
Everything from putting on makeup, to holding a sandwich in one hand and a drink in the other. It just seems to be the way of the world, that we must be "multi tasking" while driving. It sucks for bikers!
«Read the rest of this article»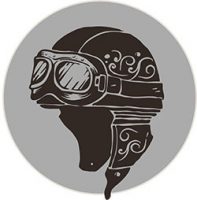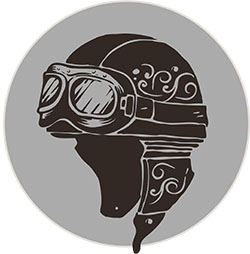 Clarksville, TN – Lane splitting is a relatively new concept to me. Since I've only been riding for 18 months, it's not something I've ever done, but the concept is picking up steam across the country.
Lane splitting is riding a motorcycle between lanes or rows of slow moving or stopped traffic that's moving in the same direction. Sometimes called lane sharing, whitelining, filtering or stripe-riding, it allows bikers to save time and bypass traffic congestion. It may also be safer for the biker than being stopped in congested traffic.
Now, I've avoided some traffic by passing on the shoulder, but at the moment, I haven't had the "balls" to drive between cars and trucks that are backed up on the interstate. It just never occurred to me to do that. I don't feel safe doing that.
«Read the rest of this article»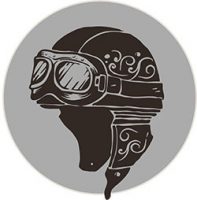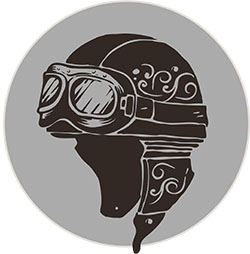 Clarksville, TN – When I started my journey, I remember the first time I took my Harley for a ride down the Interstate.
Wow! This is REALLY fast!
I remember I was somewhat intimidated by all the traffic, the trucks and at times, the road debris. My Street Glide Special was solid as a rock, purred like a kitten, and handled the turbulence of the 18 wheelers. What I was most concerned about was, I wasn't as "diligent" at keeping an eye on my rear view mirrors, so the passing vehicle that I hadn't noticed, caused me a bit of a scare.
«Read the rest of this article»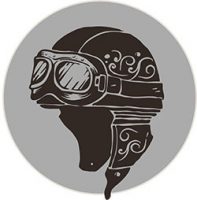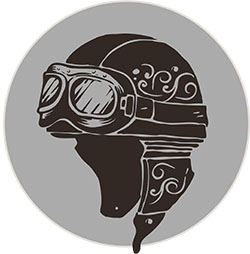 Clarksville, TN – If you've been following this motorcycle journey I'm on, you know that I'm uncovering thrill after thrill. I'm also soaking up the knowledge and advice from bikers who have been on their own journey for a long, long time.
I am by NO means an expert. My stories, and opinions are from a guy who is still just getting out of the starting gate.
Riding a motorcycle is dangerous. It demands my total attention. Disaster can strike in an instant. It's something that you know going in.
Before I bought a bike, I was a serious "Type A" driver. By the time I reached my destination, I was convinced that every other car on the road was an idiot, or a moron, or shouldn't be allowed on my highway. You know the type. I was THAT guy.
«Read the rest of this article»

Nashville, TN – Tennessee Department of Transportation contract crews will reduce Interstate 40 West in Davidson County to one lane this weekend in order to perform repairs to the Elm Hill Pike Bridge that crosses over I-40 at mile marker 217, which is located between the Stewarts Ferry Pike and Donelson Pike exits.  I-40 West at mile marker 217 will be reduced to one lane from Friday, October 25th at 8:00pm until Monday, October 28th at 6:00am.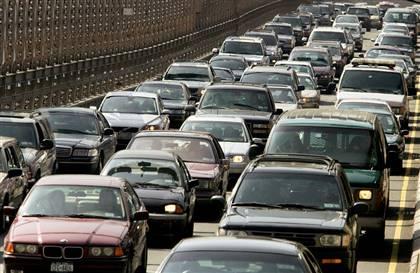 «Read the rest of this article»

Clarksville, TN – You may have noticed more cars being pulled over by Clarksville police lately.  In fact, one of those cars may have been you.
According to Clarksville Police Chief Al Ainsley, his department is "stepping up" it's enforcement of all traffic violations, in hopes that area motorists will help them in keeping our streets safer. «Read the rest of this article»
By Vanderbilt's definition, I am an "extreme commuter". I commute 2 hours, everyday, for over 12 years. That's roughly 6,000 hours or the equivalent of 3 years of 40 hours work weeks battling traffic and sitting in traffic jams. Naturally, I was drawn to this book.
I did have concerns that the book could be dreadfully boring. However, I was pleasantly surprised at how Vanderbilt kept my interest; I couldn't put the book down. He does a stunning job of reducing decades of research into a 286 page book.
The book is not just on traffic congestion. It discusses at length issues of engineering, driver psychology, and traffic issues world wide. Instead of summarizing what the book is about, it may be better to list some of the questions/topics addressed by Vanderbilt: «Read the rest of this article»
Drivers on the 41-A Bypass in Clarksville had to deal with slow moving traffic as they passed through the area between Seven Mile Ferry Road and Glendale Drive Thursday afternoon. The cause was a  15 X 30 foot section of pavement which collapsed after a 12″ water main ruptured.
The leak disrupted water service to several hundred homes in the neighborhood. A Clarksville Gas and Water work crew, including supervisor Dean Fain, Dustin Jeckson, Brandon Forrest, Drew Stenle, and Russell Allen, responded and proceeded to close off two valves isolating the section of pipeline from the city water system. Then, using several pumps, they evacuated the water from the hole and with a backhoe cleared out enough room on either side of the pipe to get a chain cutter underneath.
Once the five feet of the pipe was cut away, the crew was able to place a patch on the pipe which, when bolted down, would seal the breach in the pipeline. Crews then used hydrants to flush contaminants from the line. After  verifying that there were no leaks, they reburied the pipe. A crew from Dan Meadows Construction then took over the repaving of that section of the street.