Topic: University of Kansas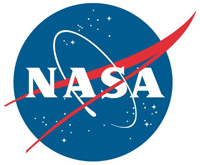 Washington, D.C. – NASA says the hungriest of black holes are thought to gobble up so much surrounding material they put an end to the life of their host galaxy.
This feasting process is so intense that it creates a highly energetic object called a quasar – one of the brightest objects in the universe – as the spinning matter is sucked into the black hole's belly. Now, researchers have found a galaxy that is surviving the black hole's ravenous forces by continuing to birth new stars – about 100 Sun-sized stars a year.
«Read the rest of this article»
Austin Peay State University (APSU)

Clarksville, TN – The Austin Peay State University (APSU) Department of Art + Design is celebrating the end of the 2018-19 academic year with the 51st Annual Juried Student Exhibition.
The professionally juried exhibition opened in The New Gallery on April 1st and runs through April 24th, 2019.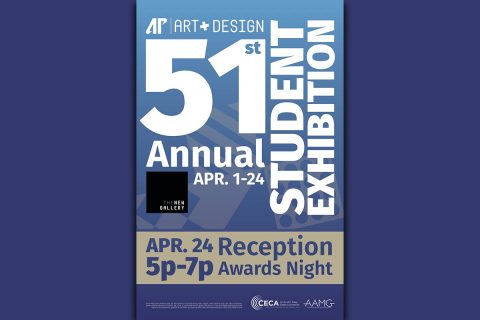 «Read the rest of this article»
NASA Goddard Space Flight Center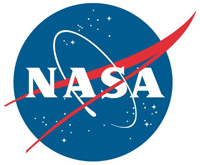 Greenbelt, MD – An international team of researchers, including a NASA glaciologist, has discovered a large meteorite impact crater hiding beneath more than a half-mile of ice in northwest Greenland. The crater — the first of any size found under the Greenland ice sheet — is one of the 25 largest impact craters on Earth, measuring roughly 1,000 feet deep and more than 19 miles in diameter, an area slightly larger than that inside Washington's Capital Beltway.
The group, led by researchers from the University of Copenhagen's Centre for GeoGenetics at the Natural History Museum of Denmark worked for the past three years to verify their discovery, which they initially made in 2015 using NASA data. Their finding is published in the November 14th issue of the journal Science Advances.
«Read the rest of this article»
Written by Maria-Jose Viñas
NASA's Earth Science News Team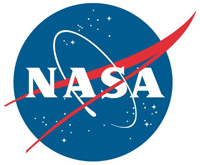 Greenbelt, MD – Operation IceBridge, NASA's airborne survey of polar ice, ended its eighth spring Arctic campaign on May 21st. During their five weeks of operations, mission scientists carried out six research flights over sea ice and ten over land ice.
"We collected data over key portions of the Greenland Ice Sheet, like the fast-changing Zachariae Isstrom Glacier, and we got the broad geographic coverage of Arctic sea ice we needed," said Nathan Kurtz, IceBridge's project scientist and a sea ice researcher at NASA's Goddard Space Flight Center in Greenbelt, Maryland.
«Read the rest of this article»

Clarksville, TN – Thomas Herbert, 8th Earl of Pembroke, was a great many things during his life. A British statesman during the reigns of King William III and Queen Anne, Herbert served, at different times, as First Lord of the Admiralty, Lord High Admiral of the Royal Navy and Lord Lieutenant of Ireland.
In his private life, Herbert was also a prolific collector, amassing a vast array of, among other things, works of art and classical sculpture.
«Read the rest of this article»
Written by Darryl Waller
NASA Ames Research Center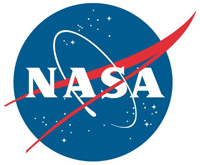 Moffett Field, CA – NASA has delivered an unmanned aircraft system (UAS) to the University of Kansas in Lawrence for student training and development of a radar system for analyzing glaciers in Greenland associated with sea-level rise around the globe.
The UAS, named Viking-400, will allow students and faculty in the university's Department of Aeronautical Engineering to gain hands-on experience with a production air vehicle to complement the school's curriculum. . It will also facilitate the integration of radar instrument onto the aircraft. Students also will generate 3-D models of the aircraft that NASA will use for engineering and analysis.
«Read the rest of this article»
#16/15 Tennessee (6-2) vs. Wichita State (1-5)
Friday, December 11th, 2015 | 5:00pm CT
Wichita, KS | Charles Koch Arena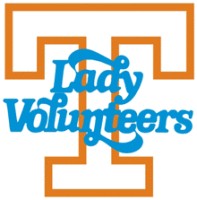 Knoxville, TN – The #16/15 Lady Vols (6-2) will hit the road for the first time this year, facing off against Wichita State (1-5) at Charles Koch Arena on Friday. Tipoff is slated for 7:05pm CT (8:05 ET), and the game will be broadcast online on ESPN3 and locally in Wichita on Cox 2022HD.
Mark Ewing (PxP) and Bob Hull (Analyst) will describe the action for COX 2022 HD in Wichita and ESPN3 online. Fans can hear the Lady Vol Network broadcast on stations across the state as well as via a live stream worldwide with Mickey Dearstone calling the action.
Tickets for the game can be purchased online via www.GoShockers.com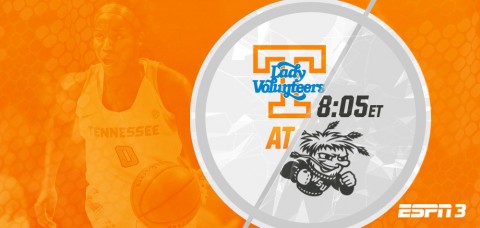 «Read the rest of this article»
Written by Alan Buis
NASA's Jet Propulsion Laboratory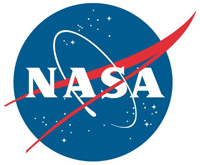 Pasadena, CA – It's big. It's cold. And it's melting into the world's ocean.
It's Zachariae Isstrom, the latest in a string of Greenland glaciers to undergo rapid change in our warming world. A new NASA-funded study published in the journal Science finds that Zachariae Isstrom broke loose from a glaciologically stable position in 2012 and entered a phase of accelerated retreat. The consequences will be felt for decades to come.
The reason? Zachariae Isstrom is big. It drains ice from an area of 35,440 square miles (91,780 square kilometers).
«Read the rest of this article»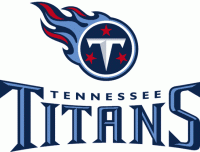 Nashville, TN – The owner and founder of the Tennessee Titans – Houston Oilers K.S. "Bud" Adams, Jr. passed away Monday morning, October 21st, 2013, from natural causes at his home in Houston Texas.
Funeral information will be release sometime in the next few days.
«Read the rest of this article»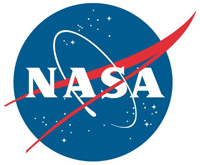 Washington, D.C. – Data from a NASA airborne science mission reveals evidence of a large and previously unknown canyon hidden under a mile of Greenland ice.
The canyon has the characteristics of a winding river channel and is at least 460 miles (750 kilometers) long, making it longer than the Grand Canyon. In some places, it is as deep as 2,600 feet (800 meters), on scale with segments of the Grand Canyon. This immense feature is thought to predate the ice sheet that has covered Greenland for the last few million years.
«Read the rest of this article»