Topic: U.S. House of Representatives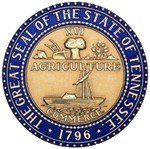 Nashville, TN – Tennessee Senator Bill Powers (R-Clarksville) is pushing passage of a resolution calling for the Tennessee Valley Authority, U.S. Army Corp of Engineers, and other federal authorities to join Tennessee in "aggressively addressing the Asian carp invasion in Tennessee waterways."
Senate Joint Resolution 723, co-sponsored by Powers, recognizes the urgency of the infiltration of the invasive fish into Tennessee's rivers and lakes, the negative effects on the state's ecosystem, and the disastrous economic consequences to the state if the problem accelerates further.
«Read the rest of this article»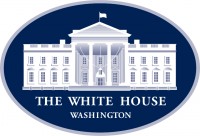 Washington, D.C. – "In 2017, Speaker Nancy Pelosi famously cajoled House Republicans to produce a budget, warning 'show me your budget, show me your values.'
She was understood to mean that you can learn about someone's deepest convictions judging the way in which they spend their money," Representative Jim Banks (R-IN) writes for Fox News.
«Read the rest of this article»
'History must take note of the lessons we've learned…'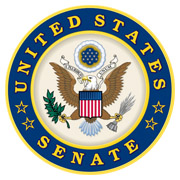 Washington, D.C. – Today, Senator Marsha Blackburn gave the following statement after the United States Senate voted to acquit President Donald Trump of abuse of power and obstruction of Congress:
"Over the past three weeks, the Senate considered arguments for and against two articles of impeachment sent over by the House of Representatives: one, charging the President with abuse of power for asking Ukraine to assist him in investigating Hunter Biden's work for Burisma, and a second, charging him with obstruction of Congress.
«Read the rest of this article»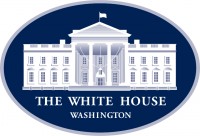 Washington, D.C. – Today, Wednesday, February 5th, 2020 House Democrats' sham impeachment ended with the full vindication and exoneration of President Donald Trump by the Senate.

Press Secretary Stephanie Grisham issued the following statement in part:

The Senate voted to reject the baseless articles of impeachment, and only the President's political opponents—all Democrats, and one failed Republican presidential candidate—voted for the manufactured impeachment articles.
«Read the rest of this article»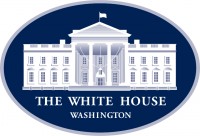 Washington, D.C. – "The impeachment trial of Donald J. Trump is coming down to one big question: Will Democrats, by crying wolf, drown out the more legitimate Republican cry of foul? 'Foul' has served as the GOP's most powerful and honest argument from the first days of these impeachment maneuverings," Kimberly Strassel writes in The Wall Street Journal.

"Democrats broke every standard of due process, transparency and fairness in their House investigation, making a mockery of their constitutional duty."
«Read the rest of this article»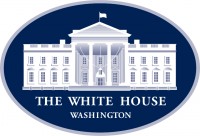 Washington, D.C. – President Donald Trump's legal team yesterday set the record straight on unsubstantiated media leaks and reminded senators of the consequences of using impeachment to settle policy disputes, Ebony Bowden and Steven Nelson report for the New York Post.

"We live in a constitutional republic where you have deep policy concerns and deep differences that should not be the basis of an impeachment," attorney Jay Sekulow said.
«Read the rest of this article»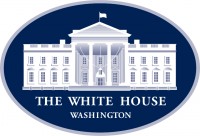 Washington, D.C. – House Democrats have tried almost everything by this point. They've left no stone unturned in their effort to, as Impeachment Manager Representative Adam Schiff (D-CA) put it, "send that charlatan in the White House back to the golden throne he came from."
That promise came during his supposedly impartial impeachment probe, by the way.
Watch: House Democrats tell one story. Their evidence tells another.
«Read the rest of this article»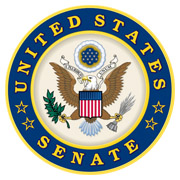 Washington, D.C. – It's been quite the week here in Washington! It's finally the weekend, but here in the Senate, you wouldn't know it.
We'll be working six days a week until President Donald Trump's impeachment trial comes to a close.
We've spent a lot of time over the past three days listening to the House Managers make their case – and I will tell you, they haven't been too persuasive.
«Read the rest of this article»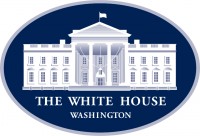 Washington, D.C. – Americans are sick of the Swamp. The numbers prove it. By a stunning 40-percent margin, independents say impeachment is "more important to politicians than it is to me." A nearly identical number say that it's "more important to the media than it is to me."
It's simple: Americans want results, not more partisan theater. The 2016 election should have been a wakeup call to career politicians and the Beltway establishment. Instead, they ignored the memo. They'd rather undo an election than fix their behavior.
«Read the rest of this article»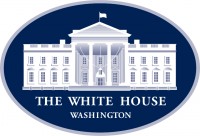 Washington, D.C. – Friday, January 24th, 2020, marked the end of House Democrats' 3-day presentation of their historically weak Articles of Impeachment against President Donald Trump. Saturday, the President had chance to respond to Democrats' dishonest case.

As expected, the media is going the extra mile to prop up Rep. Adam Schiff's (D-CA) performance this week. Their hope, much like Schiff's argument itself, is that if you repeat a lie enough, people might soon forget you don't have any actual evidence for it.
«Read the rest of this article»