Topic: U.S. Marines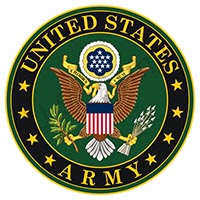 Seattle, WA – The novel coronavirus (COVID-19) has changed many events and operations on an international scale, including plans for the U.S. Army and the people who serve.
Spc. Ava Leonard, a nurse with the 47th Combat Support Hospital, 62nd Medical Brigade on Joint Base Lewis-McChord, Washington, knows this first hand. She is one of the Army medical professionals working at a mobilized hospital inside the CenturyLink Event Center in Seattle.
Leonard enlisted in the Army two years ago, leaving her job as a barista in Albuquerque, New Mexico, to follow in the footsteps of her father and brother.
«Read the rest of this article»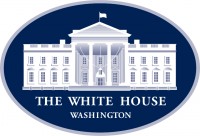 Bagram, Afghanistan – PRESIDENT TRUMP: Well, thank you very much. (Applause.) That was great. And we just had a nice Thanksgiving dinner. I thought I was going to be having it someplace else, and Senator Barrasso is a great friend of mine, and he said, "That'll be great if we did it." I said, "You come with me, John." And he came with me. John, thank you very much. Great friend of ours. He's a great senator and a great man. (Applause.)
And I want to thank General Milley. Special warrior. He's a special warrior. And I want to congratulate you also because I just saw some numbers that are incredible. ISIS — you're wiping them out left and right. There's almost nothing left in this area. (Applause.) You're not going to be lonely. And al-Qaeda, the same thing. And tremendous progress.
«Read the rest of this article»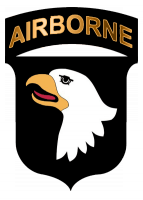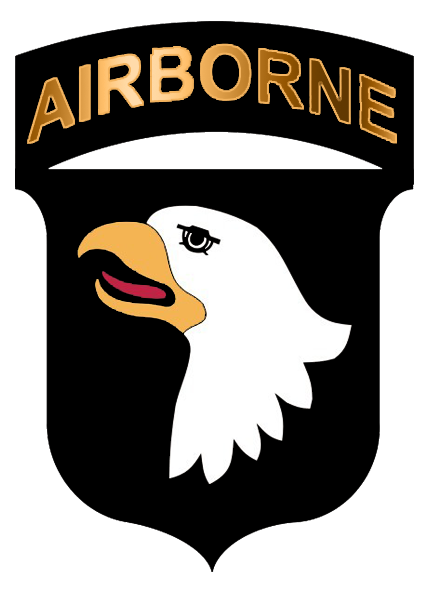 Fort Campbell, KY – On Wednesday, May 15th, 2019, several hundred active-duty 101st Airborne Division Soldiers will be joined by almost 80 Vietnam-era U.S. Army Veterans for a 31.87-mile ultramarathon at Fort Campbell, Kentucky, as part of their commemoration of the 50th anniversary of the Battle of Hamburger Hill.
This week marks 50 years since the frontal assault on Hill 937, Dong Ap Bia, Vietnam. The ten-day engagement, more commonly referred to as Hamburger Hill, was fought by U.S. Army Soldiers, including those from the 101st Airborne Division, U.S. Marines and the South Vietnamese military.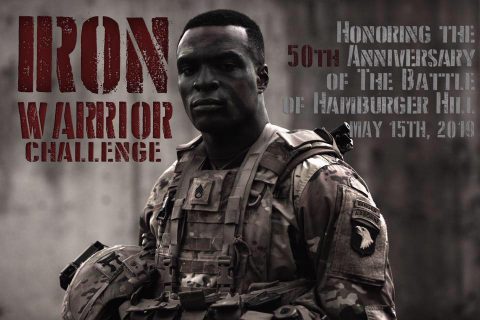 «Read the rest of this article»
Written by Capt. Jennifer Cruz
40th Public Affairs Detachment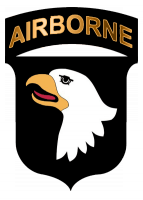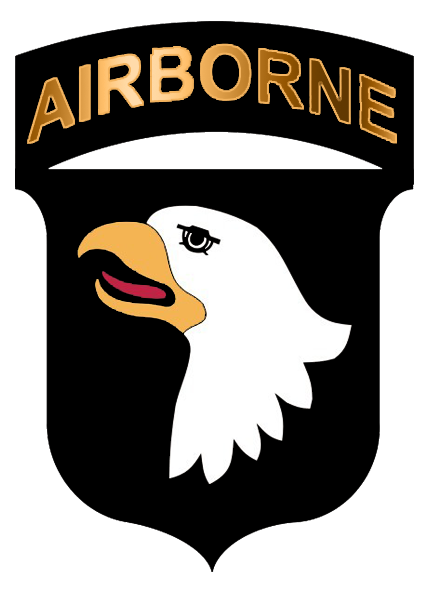 Nashville, TN – The leadership of 101st Airborne Division Artillery Brigade along with the 101st Airborne Division Band, took part in the Nashville Predators' Military Salute Week at Bridgestone Arena.
During the Predators' March 6th game against the Dallas Stars, the Big 5 Band played during the first and second intermission. Positioned just above the Zamboni tunnel, they performed classic rock covers for the more than 17,000 fans who filled the arena.
"Before a big performance like this I always get very excited. It's fantastic that this large of an audience will be hearing Army music tonight," said Pfc. Shawn McGovern, an Army musician with the 101st Airborne Division Band.
«Read the rest of this article»
Written by Staff Sgt. Terrance D. Rhodes
2nd Brigade Combat Team, 101st Airborne Division (AA) Public Affairs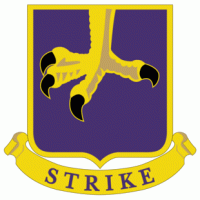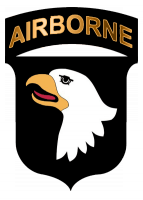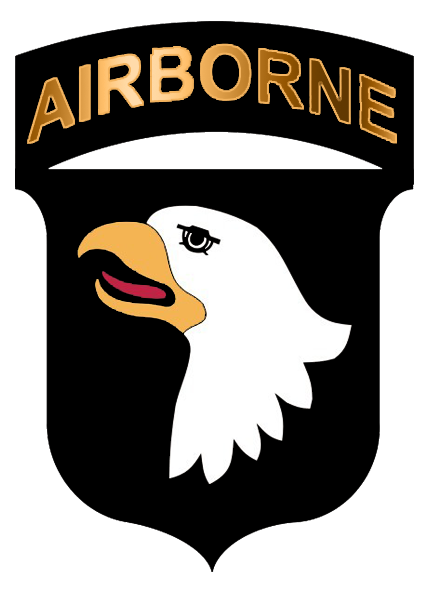 Fort Polk, LA – The smiles on the faces of the Soldiers as they heard the word "index" were readily apparent as 2nd Brigade Combat Team, 101st Airborne Division, successfully completed their rotation at Joint Readiness Training Center.
More than 3,000 Soldiers, most of who came from the six battalions that make up Strike Brigade, participated in the training. Additional units from the Marines and Air Force participated in the training as well.
JRTC training is complex and demanding. The training prepares units for deployments by exposing them to an environment that duplicates prospective areas of operations.
«Read the rest of this article»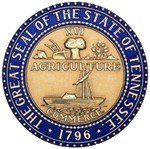 Nashville, TN – Tennessee Governor Bill Haslam has issued a directive to Adjutant General Max Haston to review security policies and procedures at National Guard armories, storefront recruiting facilities, and other installations and take appropriate steps to ensure the safety of Guardsmen, citizens, and property.
He also instructed Department of Safety and Homeland Security Commissioner Bill Gibbons to assess the process for issuing handgun carry permits to trained members of the military and to look for ways to streamline it.
«Read the rest of this article»
I've always been more than a little uneasy on Veterans Day.  I've worn a uniform most of my life and in the last decade – for obvious reasons – the number of times I hear "thank you for your service" has taken a dramatic spike.  But there is a wide range  of "service" out there. Recently, I was reminded of just how much difference there is between us "Vets."
Last week I was standing in front 100 marine officers, all of who recently returned from combat tours in Iraq and Afghanistan. Most of them had scars (one kind or another) from their service.  The glaring difference between their military experience and mine – actual combat – to one side, I couldn't help but be reminded of what else made them so different. «Read the rest of this article»
Bud Willis will be at the Blackhorse Pub and Brewery on Franklin Street in Historic Downtown Clarksville from 3:00pm-6:00pm on Tuesday December 8th to speak, and sign copies of his recently published book, Bluestocking.
Bud retired after a successful 34 year career in the securities business. Clarksvillians may remember him as the one time manager of the J.C. Bradford Company in Downtown Clarksville.
In 2008 Bud appeared as a guest in the "Everyone Has a Story" series hosted by the NBC Today show with Kathie Lee Gifford and Hoda Kotb. There he related the heartwarming story of a life changing experience he had as a Marine medivac helicopter pilot during the Vietnam War. «Read the rest of this article»

WASHINGTON – U.S. Rep. John Tanner said some military personnel can now apply for special retroactive payments to compensate for stop-loss orders that extended their enlistments. Approved by Congress in the 2009 War Supplemental Appropriations Act, the program will provide $500 for each month that a service member served under stop loss since Sept. 11, 2001.
"Our service members and their families have made great sacrifices to serve our country," said Congressman Tanner, a veteran of the U.S. Navy and the Tennessee National Guard. "Many times, their enlistments were extended involuntarily or their retirements were put on hold because of the strain that was placed on the Armed Forces. With these special payments, we are sending the message that we recognize their sacrifices and greatly appreciate their service."
The Retroactive Stop Loss Special Pay is available to service members who had their enlistments extended or retirement suspended due to stop loss between Sept. 11, 2001, and Sept. 30, 2009. «Read the rest of this article»
In early January, Clarksville Online was invited to participate in this Marine Corps junket. Several of our staff hoped to attend,  but  had prior commitments, or were otherwise unable to make the trip on such short notice. One of our contributing writers, Nashville's Chris Lugo, however, was able to attend as a representative of Tennessee  Indymedia. Here is his "Reflection on the USMC Educator's Workshop and Marine Culture from the perspective of a Peace Activist."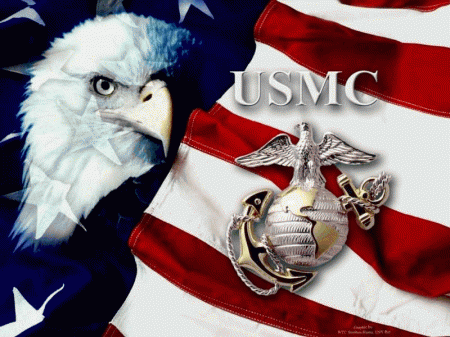 On Tuesday, January 13th at six in the morning I boarded a Delta Airlines jet in Nashville bound for Savannah, Georgia.  Accompanying me on the plane were two employers of a local rock station in Nashville that caters to young adults, high school teachers from rural and mid sized school districts in Tennessee, and two recruiters for the U.S. Marines.  Our destination was Parris Island, South Carolina, which is the primary training ground for new recruits to the United States Marine Corps.
The Marines, which are a small branch of the US armed forces, receive about six percent of the Department of Defense annual budget and have two training facilities for newly enlistees.  I had been invited along a USMC Educator's Workshop, which is essentially a marketing strategy designed to encouraged high school teachers to develop friendlier relations with Marine recruiters, and to encourage journalists write positive stories about the USMC.
I am a peace activist, and my training and education is in the business of ending war and promoting peace.  I am also a politician who has run for office twice as a candidate for U.S. Senate representing the Green Party of Tennessee.  If I had been elected to office, one of my first actions as Senator would have been to sponsor legislation to immediately withdraw all U.S. armed forces from Iraq and Afghanistan, to drastically reduce the scope of U.S. military spending and close our military bases overseas, so I didn't fit easily into any category that the USMC had constructed for the three day program.  Still, as a former candidate and in the interest of good will and cooperation, I attended, because I believe that it is important to hear all sides in any conversation — and the USMC clearly has one side and they want to make sure that you understand exactly what that side is. «Read the rest of this article»