WASHINGTON – U.S. Rep. John Tanner said some military personnel can now apply for special retroactive payments to compensate for stop-loss orders that extended their enlistments. Approved by Congress in the 2009 War Supplemental Appropriations Act, the program will provide $500 for each month that a service member served under stop loss since Sept. 11, 2001.
"Our service members and their families have made great sacrifices to serve our country," said Congressman Tanner, a veteran of the U.S. Navy and the Tennessee National Guard. "Many times, their enlistments were extended involuntarily or their retirements were put on hold because of the strain that was placed on the Armed Forces. With these special payments, we are sending the message that we recognize their sacrifices and greatly appreciate their service."
The Retroactive Stop Loss Special Pay is available to service members who had their enlistments extended or retirement suspended due to stop loss between Sept. 11, 2001, and Sept. 30, 2009.
"Our commitment to honoring our men and women in uniform and those who have returned home after serving our Armed Forces remains strong," Tanner said.
Service members and the family members of deceased service members can apply for the payments between now and October 21, 2010. Claim forms and more information are available online or by e-mail:
Stop loss is a tool implemented to quickly retain and generate forces in a major conflict. Defense Secretary Robert Gates announced a comprehensive plan in March to eliminate the current use of stop loss, while retaining the authority for future use under extraordinary circumstances.
About Congressman John Tanner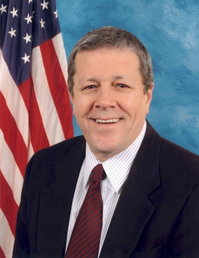 Tanner represents the 8th Congressional District in West and Middle Tennessee. Co-founder of the fiscally conservative Blue Dog Democrats, Tanner serves on the Ways and Means Committee, where he chairs the Social Security Subcommittee, and on the Foreign Affairs Committee. Tanner also chairs the U.S. delegation to the NATO Parliamentary Assembly and is serving a two-year term as NATO PA President.