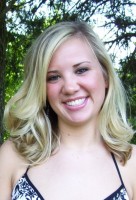 What happened to Austin Peay State University student Kayla Mikel back in July? The 20-year-old nursing major isn't saying much. Among the few details she's let slip out is she took a trip to California to visit family, and while on the west coast, she attended a taping of "The Price is Right."
When she speaks about her experience on the TV game show, her words are halting and cautious, but her voice grows a pitch higher. She is legally obligated not to say how she did on the show until it airs at 10 a.m., Oct. 27. But Mikel is gathering friends and family to watch the broadcast that day on the big screen at Einstein Bros. Bagels inside the APSU Morgan University Center.
"I'm excited it's finally going to air," she said. "I've started counting down the days."
Mikel traveled from her hometown of Cleveland, Tenn., to California this summer to visit her sister and brother-in-law. Before leaving, her mother, Sheryl Taylor, went online and ordered tickets for the family to be audience members on "The Price is Right."
"It's something we've always wanted to do," Taylor said. "We've always watched it, from (host) Bob Barker to Drew Carey."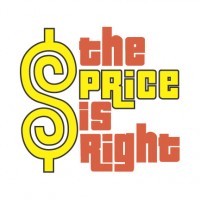 Tickets to "The Price is Right" are free, but potential audience members must show up before sunrise and spend hours waiting outside for a chance to get near the set.
"We were kind of getting tired, but as soon as they opened the doors and let us file in, we were all, 'oh my gosh, I can't believe this is happening,'" Mikel said. "When we saw the inside, I think we were shocked and nervous and excited. You're on national TV, you hope you look good."
But making it into the audience doesn't mean you'll be a contestant. Everyone is given name tags and interviewed before the show begins. Then, as anyone familiar with "The Price is Right" knows, a select few audience members are called throughout the program to "come on down" and participate.
Sitting in the audience that day were Mikel and her mother, Mikel's boyfriend, APSU student Chris Head, her sister and brother-in-law, Stephen and Natoshia Bunger, both APSU alumni, and her other sister and brother-in-law, David and Misty de Lamare, both of California. The show's interviewer talked with the family, and he seemed impressed that Mikel was a nursing student at Austin Peay. She even wore a specially made T-shirt that said "RN 2010" on the back.
So was that enough to get her name called? Mikel isn't saying, but she's looking forward to watching "The Price is Right" on Oct. 27 with her family and friends. Actually, she seems very excited. She's pretty sure she'll see herself on TV, which can lead to some worrying.
"We'd been up since 4, so we all don't look our best," she said. "I'm like, 'what did I look like?'"
Just a couple more weeks and she'll find out.