Written by Staff Sgt. Terrance D. Rhodes
2nd Brigade Combat Team, 101st Airborne Division (AA) Public Affairs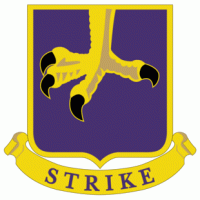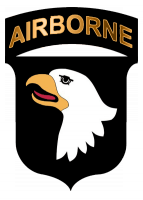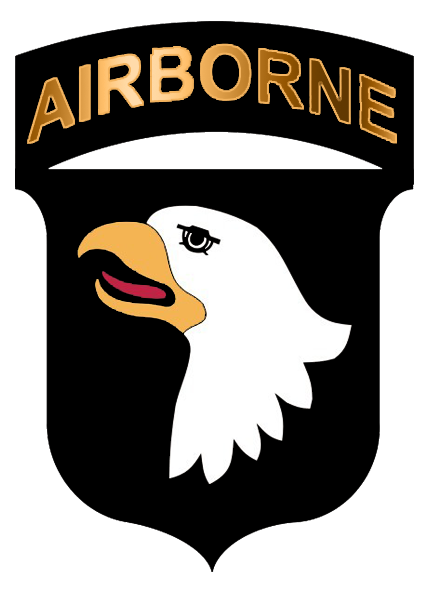 Fort Polk, LA – The smiles on the faces of the Soldiers as they heard the word "index" were readily apparent as 2nd Brigade Combat Team, 101st Airborne Division, successfully completed their rotation at Joint Readiness Training Center.
More than 3,000 Soldiers, most of who came from the six battalions that make up Strike Brigade, participated in the training. Additional units from the Marines and Air Force participated in the training as well.
JRTC training is complex and demanding. The training prepares units for deployments by exposing them to an environment that duplicates prospective areas of operations.
The units and the commanders were subjected to nearly all of the challenges that would likely be encountered on the battlefield. Every situation possible was covered, from conducting combat patrols and convoys to understanding and negotiating relationships between provincial, military and national levels of a foreign government.
"Professionals take action," said Brig. Gen. Steve Gilland, deputy commanding general of operations of 101st Airborne Division. "Is it painful? It absolutely is, but it brings out the best in us."
Throughout the last decade, most deploying units have trained to insurgencies, but as the Army downsizes to a smaller and more efficient organization, traditional operational concepts require a new approach. Strike brigade conducted decisive action training environment to prepare to engage an adoptable enemy in a multifaceted environment.
"From where I stand, I couldn't ask for anything more," said Command Sgt. Maj. John Brady. "You should be proud of the job you've done here. We came together as a team after only a few weeks to prepare."
At JRTC, winning is about enduring, thriving and growing as an organization stressed to its limits by an unrelenting scenario. Everything is designed to teach us hard lessons and grow as a result. This brigade combat team definitely won, Brady said.
For the training scenario, Strike brigade deployed to provide security for the people of the fictional country of Atropia. The besieged host nation had requested U.S. assistance to deter a neighboring country threating to invade for control of natural resources.
All the while, insurgent forces were emerging within the country's borders. Strike faced hostile foes, while testing their agility as a contingency force.
"There was potential for things to go wrong while inside of the box, but we had engage leaders who cornered frication," Brady said.
The training scenario lasted 10 days with different objectives for each phase. During the phases and the entire rotation, Strike showed what makes them special.
"When we started this rotation we talked about factors that we wanted to focus on during this rotation and we meet all of them," said Col. Brett G. Sylvia, Strike Brigade commander.
The skills gained combating terrorism allowed the brigade to apply real world experiences and generate success against a conventional enemy force. The training provided an invaluable assessment of where to enhance the unit's ability.
"A lot of people wanted to know 'how did we do'," Sylvia said. "At the end of the day it's not about if we did better than other units it's about are we better today than yesterday, and that's what we measure ourselves against."
Sylvia encouraged his staff to keep reaching for new heights and to take Strike to another level.
"Excellence is our starting point because we are committed to winning."