Topic: US Senate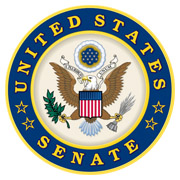 Washington, D.C. – Today, Senator Marsha Blackburn's (R-Tenn.) legislation, S.2710, to prohibit the U.S. export of crowd control equipment to the Hong Kong Police Force, passed the Senate by unanimous consent.
The bill passed alongside Senator Marco Rubio's (R-Fla.) S.1838, the Hong Kong Human Rights and Democracy Act of 2019, which seeks to assess whether political developments in Hong Kong justify changing Hong Kong's unique treatment under U.S. law.
«Read the rest of this article»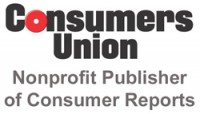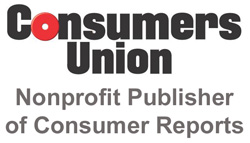 Washington, D.C. – Consumers Union, the policy and advocacy arm of Consumer Reports, urged House and Senate leaders today to adopt a number of provisions from the Senate's FDA User Fee Act that would better protect patients from potentially dangerous medical devices than the version passed by the House.
The House and Senate are expected to vote on a final version of the legislation before the July 4th congressional recess. «Read the rest of this article»
Consumers Union Ad Focuses on Need to Close Loophole as Senate Prepares to Vote on FDA User Fee Act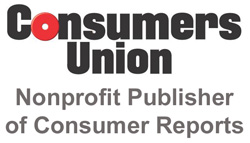 Washington, D.C. – Consumers Union, the policy and advocacy arm of Consumer Reports, is calling attention to a dangerous medical device loophole that puts patients at risk in a full-page print ad in Politico.
The ad is running as the Senate prepares to vote on a bill this week to reauthorize the statute governing medical device oversight.
The ad notes that the FDA does not have the power under current law to require device makers to prove they have fixed design flaws when they want to sell a new device based on one that has been recalled by manufacturers for safety problems. «Read the rest of this article»
Clarksville, TN – As the debate continues in Washington, D.C., over raising the nation's debt limit, Clarksville Mayor Kim McMillan recently join 49 other mayors from across the country to urge Congress and the President to include job creation initiatives in whatever agreement they reach.
Mayors from 50 cities, who gathered last week at the United States Conference of Mayors' Summer Leadership meeting in Los Angeles, sent a letter to President Obama and the leadership of both the House and Senate that called on them "to consider the impact of your agreement on the overriding priority of job creation. «Read the rest of this article»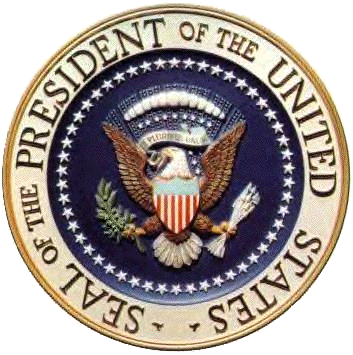 Editor's note: Although local school systems  are closed on Monday, as are many colleges and universities, Austin Peay State University is open for classes on Monday .
This weekend a lot of us are off for a four-day weekend. We are celebrating the birthday's of two Presidents past. Washington and Lincoln. Washington's birthday is the federal holiday that will be observed, while Lincoln's birthday was on February 12 and is a state holiday.
What is Presidents Day?
Washington's federal holiday, which is originally called Washington's birthday became Presidents Day in the mid 1980's to celebrate another President, Lincoln, by advertisers, believe it or not. Lincoln's birthday was never made into a federal holiday but a state holiday. «Read the rest of this article»
College students across the nation have lost a steadfast champion in their struggle to finance their education. Claiborne Pell died January 1st.
US Senator Claiborne de Bora Pell, Rhode Island-D, for whom the college financing grants program is named, died on New Year's Day. He served in the US Senate for thirty-six years, from January 3, 1961 to January 3, 1997. Senator Pell was known as a long time advocate of expanding higher education opportunity in America by providing money to prospective and continuing college students. «Read the rest of this article»
As the tumult of the general elections continues to unfold, there are also small moments of change taking place. Small, that is, in the attention they have garnered in our local political scene. However, one such event must be given proper notice. The most senior member of the senate has announced he will relinquish his position as appropriations committee chairman on January 6, 2009. I speak of the 90-year old senator from West Virginia, Robert C. Byrd,He the most senior member of the senate, having served in that august deliberative body for 50 years.
There has been concern that his frailty has compromised the effective exercise of that position in carrying out the Democratic Party's agenda in the senate. Byrd has been a stalwart advocate and defender of his party, adherence to The Constitution and its civil liberty protections and a generous benefactor to West Virginia. He will continue to serve in The U.S. Senate and on the Appropriations Committee itself. His past is not without some dark shadows, but his long senate career has been one more of illumination than disdain. The senator's statement is presented below. «Read the rest of this article»
Governor Phil Bredesen endorsed Democratic U.S. Senate candidate Bob Tuke this week in an email message to Tennessee Democrats encouraging them to donate to the Tuke for Tennessee campaign.
"I have endorsed Bob's candidacy for many reasons, but chief among them is Bob's capability to address the critical problems confronting Tennesseans today: bringing down high fuel prices, creating more jobs, jump-starting our slowing economy and better managing our war against terror. He is armed with a profound knowledge of today's most important issues and a willingness to quickly and effectively achieve bipartisan solutions to help Tennesseans. I join a growing list of Bob Tuke endorsers including Former Vice President Al Gore." ~~ Gov. Phil Bredesen
In June this year, Governor Bredesen and Tennessee Democratic Party Chairman Gray Sasser held a Unity breakfast with Democratic National Committee member Inez Crutchfield endorsing Senator Barack Obama as the Democratic nominee for president. «Read the rest of this article»
The Atomic Trades and Labor Council has endorsed Bob Tuke to become Tennessee's next U.S. Senator and to defeat Lamar Alexander in November.  The ATLC is comprised of 16 international unions and 17 local unions and represents approximately 2,100 members at Oak Ridge National Laboratory and the Y-12 National Security Complex.  The ATLC joins a growing list of Tuke for Tennessee endorsers, including:
Tennessee AFL-CIO Labor Council – Representing 340 Local Unions and 250,000 workers throughout Tennesse
Tennessee Professional Fire Fighters Association
Teamsters Local Union 519 – Knoxville, TN «Read the rest of this article»
A piece of American history is endangered.
The Delta Queen sailed into Clarksville Monday on what may be one its last journeys down the Cumberland, and all the other rivers she's traveled.
The Delta Queen is a grand lady and a legacy from our collective history. She is only remaining all-wood paddle-wheeled craft still sailing American waters with a complement of passengers scattered about, some opting to sit on the comfortable white rocking chairs on its decks. The Delta Queen looked and sounded like something in a classic Mark Twain novel. «Read the rest of this article»