Topic: Xinjiang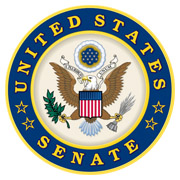 Washington, D.C. – The United States Armed Forces are made up of not only brave men and women in uniform, but also the families at home who support them during their service. For spouses frequently moving across state lines, keeping up with state-level professional licensing regulations can be a near-impossible task.
That's why I introduced the Military Spouse Licensing Relief Act, which is an essential piece of bipartisan legislation to remove bureaucratic red tape and support our nation's heroes.
«Read the rest of this article»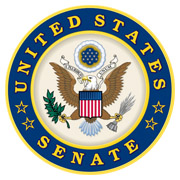 Washington, D.C. – In response to a recent letter from U.S. Senator Marsha Blackburn (R-Tenn.), the NBA has revealed that despite grave human rights abuses, the league is continuing to cozy up with Communist China.
The NBA confirmed it is in active talks with officials to return to China Central Television (CCTV), the same station that regularly broadcasts Communist propaganda and forced prisoner confessions.
«Read the rest of this article»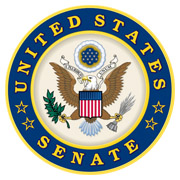 Washington, D.C. – During Holy Week, we rejoice in the Lord's immeasurable love and sacrifice for us. While I celebrate this time with my grandkids, I wish you and your family a happy and blessed Easter. He is risen!
Praying For Tennessee
My prayers are with the families of the victims of this week's devastating flash flooding. Tennesseans, please stay cautious of flooded roads as creeks and rivers continue to rise. Thank you to all of our brave emergency responders for their work! You can find recovery resources for those impacted by the flooding here.
«Read the rest of this article»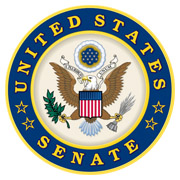 Washington, D.C. – Senators Marsha Blackburn (R-Tenn.), Rick Scott (R-Fla.), Marco Rubio (R-Fla.), John Kennedy (R-La.), Tom Cotton (R-Ark.), Shelley Moore Capito (R-W.Va.), Josh Hawley (R-Mo.), and John Barrasso (R-Wyo.) introduced the Keep China Out of Solar Energy Act, to prohibit Federal funds from being used to buy solar panels manufactured or assembled in Communist China, specifically the Xinjiang province, which is known for its use of forced labor.
"As President Joe Biden's radical Green New Deal causes demand for solar energy to increase, we will not allow Beijing to profit from abusing the human rights of the Uyghur minority," said Senator Blackburn.
«Read the rest of this article»
COVID-19 Vaccine Distribution For Memphis Veterans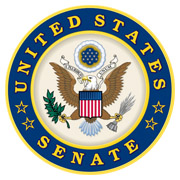 Washington, D.C. – Our veterans made many sacrifices so that we can enjoy the freedoms we have today. It seems fitting that many of these brave individuals will be among the first groups of people to receive the COVID-19 Coronavirus vaccine if they wish to receive it.
This week, the U.S. Department of Veterans Affairs announced that they will provide vaccinations to front line VA healthcare workers and veterans residing in long-term care units, including in our very own Memphis VA Health Care System. Veterans seeking additional information should visit the VA Coronavirus Vaccine FAQs webpage, contact their care team, or visit their facility website.
«Read the rest of this article»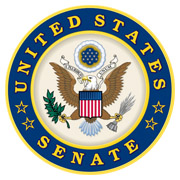 Washington, D.C. – On Thursday, December 10th, 2020, U.S. Senator Marsha Blackburn (R—Tenn.) introduced legislation to prohibit U.S. pension investments in Chinese companies.
"There is no line between the Chinese Communist Party and Chinese businesses. Companies like Huawei prop up and assist the regime in their genocide of the Muslims Uyghurs, Inner Mongolians, Tibetans, and other religious and ethnic minorities. American dollars should not be used to violate human rights," said Senator Blackburn.
«Read the rest of this article»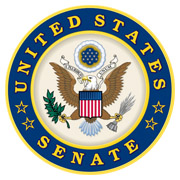 Washington, D.C. – This week, we honored the legacy of Justice Ruth Bader Ginsburg, a smart, talented trailblazer who mentored women in the judiciary. She worked hard to achieve prominence on her own merit, and I thank her for her service to our country.
Yesterday, September 26th, 2020, President Donald Trump announced Judge Amy Coney Barrett as his nominee to serve as our next Supreme Court Justice. Twenty-nine times in American history there has been a vacancy in a Presidential election year, and all twenty-nine times the President has made a nomination. My colleagues and I on the Judiciary Committee will do our due diligence in vetting Judge Amy Coney Barrett as is consistent with the Senate's Constitutional duty to provide advice and consent to the President.
«Read the rest of this article»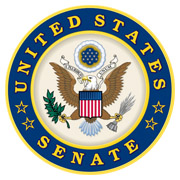 Washington, D.C. – Senator Marsha Blackburn (R-Tenn.) led her colleagues in raising concerns with Netflix after the streaming platform's decision to adapt and promote "The Three-Body Problem" by Liu Cixin as a live-action series on the network.
Liu has propagated genocidal rhetoric regarding the Muslim Uyghurs, and has openly supported the religious minorities internment at "re-education" camps in the Xinjiang Uyghur Autonomous Region (XUAR). The adaptation is one of Netflix's first entrees into the Chinese market.
«Read the rest of this article»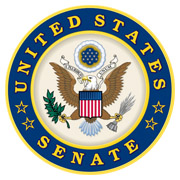 Washington, D.C. – Senator Marsha Blackburn (R-Tenn.) joined Senator Marco Rubio (R-Fla.) and their colleagues in inquiring about Disney's cooperation with Xinjiang's security and propaganda authorities in the production of the movie Mulan. For years, reports have surfaced highlighting China's campaign against Uyghur and other ethnic minorities in the Xinjiang Uyghur Autonomous Region's (XUAR).
"The decision to film parts of Mulan in the XUAR, in cooperation with local security and propaganda elements, offers tacit legitimacy to these perpetrators of crimes that may warrant the designation of genocide," the members write to The Walt Disney Company's Chief Executive Officer Bob Chapek.
«Read the rest of this article»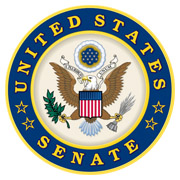 Washington, D.C. – Tennesseans want us to incentivize folks to safely return to work. I've also been hearing from business owners concerned that people are not returning to work. This is why I joined Senator Rob Portman's (R-Ohio) Healthy Workplaces Tax Credit Act to help relieve business owners of some of the financial burden associated with creating a safe work environment.
As I write this, billions of dollars from previous coronavirus relief packages sit unspent. We must ensure that any additional coronavirus relief is targeted, and has both the guardrails and flexibility necessary to prevent waste, fraud and abuse.
«Read the rest of this article»