Topic: Xinjiang
COVID-19 Vaccine Distribution For Memphis Veterans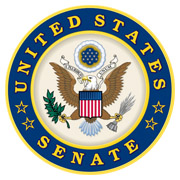 Washington, D.C. – Our veterans made many sacrifices so that we can enjoy the freedoms we have today. It seems fitting that many of these brave individuals will be among the first groups of people to receive the COVID-19 Coronavirus vaccine if they wish to receive it.
This week, the U.S. Department of Veterans Affairs announced that they will provide vaccinations to front line VA healthcare workers and veterans residing in long-term care units, including in our very own Memphis VA Health Care System. Veterans seeking additional information should visit the VA Coronavirus Vaccine FAQs webpage, contact their care team, or visit their facility website.
«Read the rest of this article»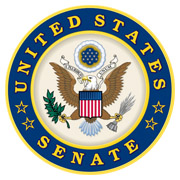 Washington, D.C. – On Thursday, December 10th, 2020, U.S. Senator Marsha Blackburn (R—Tenn.) introduced legislation to prohibit U.S. pension investments in Chinese companies.
"There is no line between the Chinese Communist Party and Chinese businesses. Companies like Huawei prop up and assist the regime in their genocide of the Muslims Uyghurs, Inner Mongolians, Tibetans, and other religious and ethnic minorities. American dollars should not be used to violate human rights," said Senator Blackburn.
«Read the rest of this article»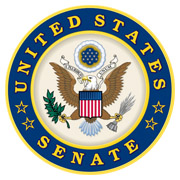 Washington, D.C. – This week, we honored the legacy of Justice Ruth Bader Ginsburg, a smart, talented trailblazer who mentored women in the judiciary. She worked hard to achieve prominence on her own merit, and I thank her for her service to our country.
Yesterday, September 26th, 2020, President Donald Trump announced Judge Amy Coney Barrett as his nominee to serve as our next Supreme Court Justice. Twenty-nine times in American history there has been a vacancy in a Presidential election year, and all twenty-nine times the President has made a nomination. My colleagues and I on the Judiciary Committee will do our due diligence in vetting Judge Amy Coney Barrett as is consistent with the Senate's Constitutional duty to provide advice and consent to the President.
«Read the rest of this article»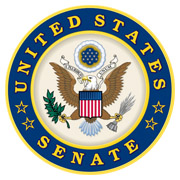 Washington, D.C. – Senator Marsha Blackburn (R-Tenn.) led her colleagues in raising concerns with Netflix after the streaming platform's decision to adapt and promote "The Three-Body Problem" by Liu Cixin as a live-action series on the network.
Liu has propagated genocidal rhetoric regarding the Muslim Uyghurs, and has openly supported the religious minorities internment at "re-education" camps in the Xinjiang Uyghur Autonomous Region (XUAR). The adaptation is one of Netflix's first entrees into the Chinese market.
«Read the rest of this article»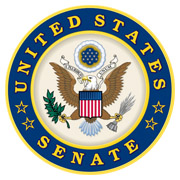 Washington, D.C. – Senator Marsha Blackburn (R-Tenn.) joined Senator Marco Rubio (R-Fla.) and their colleagues in inquiring about Disney's cooperation with Xinjiang's security and propaganda authorities in the production of the movie Mulan. For years, reports have surfaced highlighting China's campaign against Uyghur and other ethnic minorities in the Xinjiang Uyghur Autonomous Region's (XUAR).
"The decision to film parts of Mulan in the XUAR, in cooperation with local security and propaganda elements, offers tacit legitimacy to these perpetrators of crimes that may warrant the designation of genocide," the members write to The Walt Disney Company's Chief Executive Officer Bob Chapek.
«Read the rest of this article»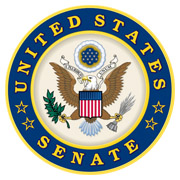 Washington, D.C. – Tennesseans want us to incentivize folks to safely return to work. I've also been hearing from business owners concerned that people are not returning to work. This is why I joined Senator Rob Portman's (R-Ohio) Healthy Workplaces Tax Credit Act to help relieve business owners of some of the financial burden associated with creating a safe work environment.
As I write this, billions of dollars from previous coronavirus relief packages sit unspent. We must ensure that any additional coronavirus relief is targeted, and has both the guardrails and flexibility necessary to prevent waste, fraud and abuse.
«Read the rest of this article»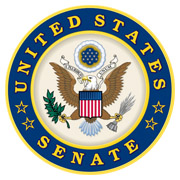 Washington, D.C. – The coronavirus pandemic has shined a bright light on the many problems that plague our interactions with China. Over the years, Tennesseans have watched Beijing lie, cheat, and steal its way to the top.
This deception puts our songwriters, auto part manufacturers, and countless other industries at a disadvantage well before Beijing's coronavirus failures made the nightly news. I know that fighting for Tennesseans means unraveling our failed relationship with China.
«Read the rest of this article»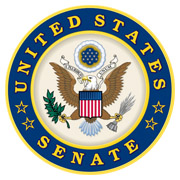 Washington, D.C. – The National Basketball Association (NBA) has responded to Senator Marsha Blackburn's (R-Tenn.) concerns about the league's relationship with the Chinese Communist Party (CCP) and, for the first time, announced the closure of its controversial training facilities in Xinjiang, one of the world's worst humanitarian zones.
According to NBA Deputy Commissioner Mark Tatum, the relationship with the Xinjiang basketball academy has been effectively terminated for over a year.
«Read the rest of this article»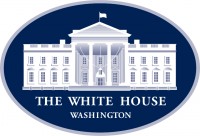 Washington, D.C. – "In a new bid to kickstart the economy and steer younger Americans to good jobs that don't require a $120,000 college degree, the Ad Council, Apple, the White House and other sponsors today are unveiling a new campaign urging potential job-seekers to 'find something new,'" Paul Bedard writes in the Washington Examiner.

"Jobs are changing—and the COVID-19 Coronavirus has accelerated the pace," says Ivanka Trump, who is co-chair of the White House's American Workforce Policy Advisory Board.
«Read the rest of this article»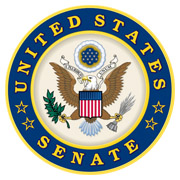 Washington, D.C. – This week, the Senate Judiciary Committee voted to authorize subpoenas for 53 officials involved in the abuse of FBI surveillance capabilities, including James Comey, Sally Yates, Andrew McCabe, Lisa Page, and Susan Rice. We need to know how these officials used and abused their taxpayer-given authority.
The Committee is also looking into the Crossfire Hurricane investigation. What we learn over the next few months will help ensure illegal surveillance of Americans never happens again.
«Read the rest of this article»