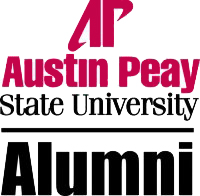 Clarksville, TN – Six alumni from Austin Peay State University will be honored Saturday, October 9th during the Alumni Awards Brunch, held as part of the University's Homecoming 2010 festivities.
The brunch will be at 11:00am, Saturday, October 9th in the Morgan University Center Ballroom. Cost is $25.00 per person, and advance reservations are required by Monday, October 4th. The event is open to the public.
For more information or reservations, call the Alumni Relations Office, 931-221-7979 or 1-800-264-2586.
The following individuals, with information about each provided, will be presented with outstanding alumni awards:
Outstanding Service
Dr. Robert David Patton ('57, '59)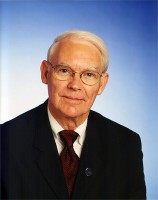 Before becoming president of the APSU National Alumni Association, Dr. Robert Patton served as a member of the Tennessee House of Representatives.
As a lawmaker from 1994-2004, Patton sponsored and passed major legislation affecting children and families, health and business in the state. He was assigned to various committees, including Children and Family Affairs, Health and Human Resources, Education, Higher Education and Finance Ways and Means.
After his term in the state House concluded, Patton became the administrative assistant to the Secretary of State in the state Capitol, monitoring legislation affecting the secretary's office and performing public relations duties. Then during the 2008 Tennessee legislative session, he served as sergeant-at-arms in the state House.
Patton's career focus on public health and health education led to his appointment on the Governor's Task Force on Physical Fitness and Health from 2003-08. Since 1971, he has taught health education courses on the postsecondary level. In August 1995, following an extensive career in Tennessee higher education, he retired from East Tennessee State University as professor and chair in the department of health education.
In addition to his efforts in civics, education and public health, Patton was a major in the Tennessee State Guard from 1999-2006.
A resident of Johnson City, Patton, 76, is a life member of the APSU NAA. He also was named to the APSU Foundation Board in 2006 as well as the ETSU Foundation Board in 2007.
Outstanding Service
Kay Ditmore Martin
After retiring in May 1997 with 34 years of service as a high school family and consumer sciences teacher, Kay Martin didn't really stop teaching.
Rather, in the years since retirement, she has traveled through the state of Tennessee, giving more than 100 public and motivational speeches and presentations. She also made time to complete both the Leadership Clarksville program and the Clarksville Citizens Police Academy.
The Clarksville resident has exemplified a strong service ethic for APSU. She is a board member and president-elect of the APSU Woodward Library Society has is a past president of the APSU National Alumni Association. She also has chaired the APSU Homecoming Committee, the APSU Scholarship Pageant Committee and the Fall Fling Committee.
In addition, Martin has served in various capacities for a number of other organizations in the Clarksville-Montgomery County community: Ajax Turner Senior Citizens Center, Montgomery County Education Association, American Red Cross, Montgomery County Retired Teachers Association, the Crisis Call Line and Madison Street United Methodist Church.
Her years of service to civic groups and the teaching field netted Martin with the Athena Award in 1996, an award given by the National Chamber of Commerce and the General Motors Foundation for civic and professional excellence.
In teaching alone, Martin was recognized frequently for achievement as a classroom teacher. In 1987, she was named Teacher of the Year by the Tennessee Department of Education. That same year, and again in 1994, she received the Teacher of the Year Award for Clarksville-Montgomery County. Both the Tennessee Education Association and the Tennessee Family and Consumer Science Association have awarded Martin similar distinctions.
She received her bachelor's degree in home economics from the University of Tennessee-Knoxville.
Outstanding Alumnus
Rick Canady ('73)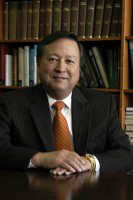 In the nine years he has served in his current position as CEO of Houston Eye Associates in Houston, Texas, Rick Canady has guided the practice through difficult times, working to increase revenue and pay while minimize expenses.
Under Canady's leadership, the company is now one of the largest ophthalmology practices in the nation, with 200,000 annual patient visits to 44 doctors in 17 offices. He also helped Houston Eye Associates to secure citywide contracts for eye care and to build surgery, hearing and research centers.
Prior to becoming CEO at Houston Eye Associates, Canady's financial expertise helped St. Vincent Health System in Little Rock, AR, to turn around its poor fiscal standing, in which the company's losses exceeded $15 million a year. As senior vice president and chief financial officer for two years, Canady positioned St. Vincent to make significant profits.
A resident of Humble, Texas, Canady is affiliated with numerous professional organizations and community service activities, including the Chamber of Commerce in Beaumont, Rotary Club in Beaumont and the American Red Cross of Southeast Texas.
Outstanding Alumna
Dr. Beth Stone Norris ('85)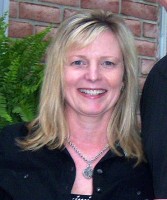 Dr. Beth Stone Norris has been a physical therapist for 24 years, specializing in the prevention and treatment of orthopedic injuries and dysfunction. For the past five years, she has served as a faculty member of Texas Woman's University, Dallas, teaching in the Doctor of Physical Therapy program and serving as coordinator of the Transitional Doctor of Physical Therapy program. Being as a faculty member has allowed Norris to mentor students and establish a research agenda in the area of muscle performance and balance and fall prevention.
After graduating from APSU in 1985, Norris completed a B.S. degree in physical therapy. While practicing as a physical therapist, she completed a M.S. degree in exercise physiology from Springfield College. In 2003, she fulfilled the requirements for a Ph.D. in health sciences from Seton Hall University.
Norris is also a certified board specialist in orthopedics and has presented nationally in the area of balance and fall prevention. She resides in Frisco, Texas, with her husband, Keith Norris ('85) and children Taylor Moore Norris and William Stone Norris, both age 9.
Outstanding Young Alumnus
Gary Hartfield ('93)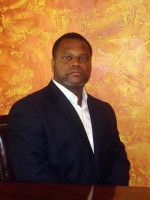 With the eyes of the world watching, the Miami-Dade County (FL) Elections Department has carried out near flawless presidential, gubernatorial and local governmental elections using an entirely new voting system under the leadership of Gary Hartfield.
An employee of Miami-Dade County for 17 years, Hartfield is deputy supervisor of elections for community outreach and training, having been with the department since August 2007. He is responsible for recruiting and training 12,000 poll workers to operate more than 800 voting precincts in countywide elections and educating 1.3 million-plus voters on the new ways of voting, using the Optical Scan Voting Equipment.
Throughout Hartfield's county government career, he has served in many positions: assistant to the county manager for economic development and housing, chief financial officer of the Miami-Dade Homeless Trust and director of community outreach for the 2007 NFL Super Bowl Host Committee.
Hartfield's experience combined with his leadership ability has enhanced the Department's vision for community outreach, voter education and poll worker recruitment and training.
Outstanding Young Alumnus
Rhet Wierzba ('04, '05)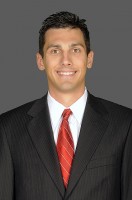 As a former director of women's basketball operations at the University of Maryland, Rhet Wierzba managed the day-to-day functions of a program that has made it to the NCAA Elite Eight in 2008 and 2009. The team also won the Atlantic Coast Conference (ACC) Championship in 2009.
Most recently, Rhet was hired as assistant women's basketball coach at Mercer University in Macon, GA, under the direction of Susie Gardner, former APSU head women's basketball coach.
But overseeing a significant basketball budget, directing basketball camps, scheduling practices and workouts and coordinating the game schedule is part of the game for Wierzba, a former captain of the Governors basketball team during the 2003 and 2004 seasons when the Govs won back-to-back Ohio Valley Conference  Championships.
After graduating from APSU with a bachelor's degree, Wierzba had a professional career stint in 2004 for two different teams – the Waterloo Revolution in the Ontario Professional Basketball Association in Canada and the San Luis Santos with the Liga Nacional de Balocesto Profesional (LNBP) in Mexico.
He then became director of men's basketball operations at the University of Evansville in Indiana.
Sections
Education
Topics
Alumni Awards Brunch, APSU, APSU Alumni, APSU Woodward Library Society, Austin Peay State University, Beth Stone Norris, Clarksville citizens Police Academy, Gary Hartfield, Homecoming, Kay ditmore Martin, Leadership Clarksville, Morgan University Center Ballroom, Rhet Wierzba, Rick Canady, Robert David Patton, Tennessee House of Representatives