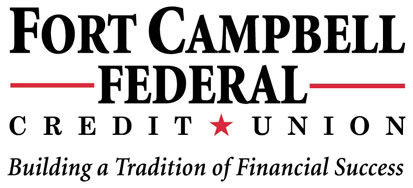 Fort Campbell Federal Credit Union has opened the doors to its newest neighborhood banking location at 145 Dover Crossing Road. The 8,500 square foot branch will be the credit union's tenth branch overall and its third location to open since the beginning of 2009. The new location is one of Fort Campbell Federal Credit Union's state of the art Dialogue branches which provide a more personal banking experience for the customer.
The open environment of the dialogue branch has been well received by many of the credit union's more than 36,000 members. Fort Campbell Federal Credit Union is the only financial institution in Clarksville to have dialogue branches. "We have always been dedicated to providing outstanding service to our members and the dialogue branches allow us to use new technology to take our service to the next level.", says Stewart Ramsey, President and CEO of Fort Campbell Federal.
Fort Campbell Federal Credit Union has experienced a high level of growth since it opened its membership to all those living in Montgomery and Stewart counties in Tennessee; and Christian, Trigg, and Todd counties in Kentucky. Ramsey explains, "Our name describes our roots, since the credit union began on Fort Campbell in 1954. Since that time, we have grown into a true community credit union along with many of our early members who now call Clarksville, Hopkinsville, and Fort Campbell home. We are a very strong financial institution with a long history in this area and if you work, live, or attend school in one of our 5 counties, we would love to have you as a member. We have steadily added locations to accommodate our growing membership."
Walking through the front door of the Dover Crossing branch, you will be greeted by a staff member who has been cross-trained to handle all of your needs, from basic transactions to loan applications. "The technology allows us to keep transactions safe and efficient so that we can focus on our members and provide the highest level of service possible." Ramsey explains.
Some of the innovative features of the new location are enhanced security features for the safe deposit boxes, and a coin counting machine which is free for members, and only charges 5% for non-members.
With four branches in Hopkinsville, one on the Fort Campbell military base, and five in the Clarksville area, Fort Campbell Federal Credit Union continues to grow to serve its more than 36,000 members.
Photo Gallery
About Bill Larson
Bill Larson is  is politically and socially active in the community. Bill is a member of the Friends of Dunbar Cave.

You can reach him via telephone at 931-249-0043 or via the email address below.
Sections
Business
Topics
Clarksville Area Chamber of Commerce, Dover Crossing, Fort Campbell Federal Credit Union, Ribbon Cutting, Stewart Ramsey