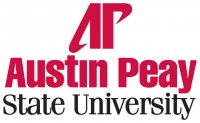 Clarksville, TN – Faculty and staff members at Austin Peay State University recently announced a number of publications, conferences and credentials as part of their professional and scholarly activities.

Dr. Larry Hoehn, professor emeritus in mathematics, learned recently that two manuscripts he co-authored were accepted for publication. "A 5-Circle Incidence Theorem" was accepted for the Mathematics Magazine published by the Mathematical Association of America.  "Zwei Kreistheoreme für affin–metrische Ebenen" was accepted for publication in German in the Mitteilungen der Mathematischen Gesellschaft publication.

The two manuscripts were co-authored with Chris Fisher of the University of Regina in Canada and Eberhard Schroeder of the University of Hamburg in Germany. The main result in each paper was a pentagonal concurrency theorem that Hoehn discovered in 2004, but was unable to prove at the time; however, Fisher and Schroeder, both prominent geometers, were able to assist. The two publications will be Hoehn's 90th and 91st in mathematics.
Dr. Sharon Mabry
Dr. Sharon Mabry, mezzo-soprano and professor of music, has been invited to Houston, Texas, by the Greater Houston NATS (National Association of Teachers of Singing) organization and the University of St. Thomas for a two-day residency April 12th-13th.
On April 12th, she will present a vocal master class at the University of St. Thomas for university voice majors, teach several mini-lessons and give a lecture and book reading from her latest book, "The Performing Life: A Singer's Guide to Survival," published by Scarecrow Press. The day will conclude with a book signing and reception.
On April 13th, Mabry will be the guest lecturer for the Greater Houston NATS annual vocal auditions to be held at The University of Houston. Again, she will talk about her new book and sign copies for the voice faculty and students in attendance. In addition, she will be a judge for the final auditions, choosing a winner for the two-day event.
Darren Michael
Darren Michael, associate professor of acting and directing, gave a reading from his new works at the Southeastern Theatre Conference held March 6th-10th in Louisville, KY, including his latest full–length play "Scarecrows Never See the Sunset" as part of the Snippets workshop along with other playwrights from around the Southeast region.
In addition, as part of a workshop, titled "Brief Encounters: Short Works From a Big Head," he read four of his latest short plays: "Willie Nelson Ain't Dead," "A Widow Safe and Secure," "Lyla Builds a Spaceship" and "Feathers." This past fall, he was elected president-elect of the Tennessee Theatre Association at the Fall Conference in Maryville, TN.
Dr. Carter F. Smith
Dr. Carter F. Smith, faculty member in the APSU Department of Public Management and Criminal Justice, recently was notified that his article (co-authored with Dr. Tae Choo, University of North Georgia), titled "Revisiting Security Administration in the classroom: A decade later," was accepted for publication by the Security Journal.
Sections
Education
Topics
APSU, APSU Department of Public Management and Criminal Justice, APSU Faculty, Austin Peay State University, Carter F. Smith, Chris Fisher, Clarksville TN, Darren Michael, Houston TX, Larry Hoehn, Louisville KY, Maryville TN, Sharon MAbry, Southeastern Theatre Conference, Tennessee Theatre Association, University of St. Thomas