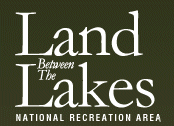 Golden Pond, KY – Visit Woodlands Nature Station at Land Between The Lakes National Recreation Area, Saturday-Monday, May 24th-26th, for Wildlife Celebration.
All programs are free with paid Nature Station admission; ages 13 and up $5.00, ages 5-12 $3.00, and ages 4 and under are free. Call to pre-register for a guided canoe or kayak trip at 270-924-2020 Monday-Friday, 8:00am-4:30pm. Daily canoe and kayak rentals will start Saturday, May 24th, 10:00am-4:30pm.
For more details, ask at the Nature Station front desk or call 270.924.2299.
Weekend events include:
CSI: Critter Scene Investigation-Solve a Nature Station Mystery-all weekend
Saturday, May 24

Scheduled appearances by Smokey Bear throughout the day
11:30am
Build-A-Beaver
1:00pm-3:00pm
Crazy Quackers Craft
1:30pm
Meet a Gentle Giant: Alligator Snapping Turtle
3:00pm
New to the Neighborhood
6:00pm-8:30pm
Sunset Canoe Trip ($25.00/canoe, reservation and deposit required)

Sunday, May 25

11:00am
Beasts of the Barrens
1:00pm-3:00pm
Animal Origami Craft
1:30pm
Queen of the Fishermen: The Bald Eagle
3:30pm
"The True Story of the Three Little Pigs" Puppet Show
6:00pm-8:30pm
Sunset Family Canoe Trip ($25/canoe, reservation and deposit required)

Sunday, May 25

11:00am
Back From the Brink
1:00pm-3:00pm
Afternoon Kayak Trip ($20.00/kayak, reservation and deposit required)
Darrin Samborski, Environmental Education Specialist at Land Between The Lakes says, "Visitors can experience a variety of programs focusing on natural encounters with wildlife and habitat conservation. People will learn about animals that make this area their home."

Land Between The Lakes is located approximately 90 miles northwest of Nashville, Tennessee. There are several options for overnight accommodations; camping is available in Land Between The Lakes, as well as at private campgrounds in the area. Lodging is also available at state resort parks, motels, and private resorts in the surrounding area.

Come Outside and Play at Land Between The Lakes National Recreation Area, managed by the Forest Service, U.S. Department of Agriculture. Land Between The Lakes provides outdoor recreation, lake access, land management, and environmental education for the public to enjoy.

Visitors are encouraged to review the official website at www.lbl.org often for Calendar of Events, updates on programs and policies, safety information, maps, temporary trail and road closures, and more, or call 800.LBL.7077 or 270.924.2000. Follow Land Between The Lakes on Twitter @LBLScreechOwl or @LandBtwnLakes.

Follow Nature Station on Twitter @LBLNature. To sign up for our electronic newsletter, email lblinfo@fs.fed.us. USDA is an equal opportunity provider and employer..0



Sections
Events
Topics
Bald Eagle, Campgrounds, Canoe Trip, Golden Pond KY, Kayak Trip, Land Between the Lakes, Land Between the Lakes National Recreation Area, LBL, Nashville TN, U.S. Department of Agriculture, U.S. Forest Service, USDA, Wildlife Celebration, Woodlands Nature Station