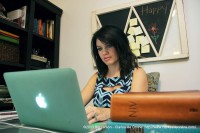 Clarksville, TN – Mother's Day. It sounds possessive, as if we, the moms of the world, actually own the day. A day for mothers. We get what we want. It's all about us, right?
For as long as a I have been a mother of two boys that are two years and eight months apart, way too close in size, and way too far apart in attitude, I have asked for the same Mother's Day gift: for the boys to be nice and get a long for the entire day.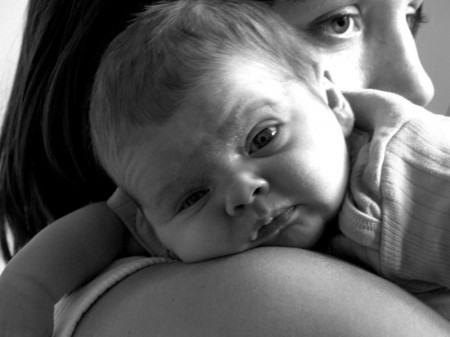 I remember trying to get pregnant with my first. I was in my mid twenties, 94 lbs, and looked barely over 16. I had a Martha Stewart complex, and I needed a baby to complete the picture perfect story.
I waited a long ten months to get pregnant (I say sarcastically having waiting years trying for our third child) and when he was born he was the most beautiful sight I had ever laid eyes on.
Everyday, I watched him for hours, examining every dimple; feeling amazed at what God had created. I waxed eloquent about his eyebrows, comparing them to bundles of finely spun gold. I enamored over his lashes holding him at just the right angle in the puddle of morning sunlight to see each copper-colored quill and trying to kiss each one. I haikued and sonnetted him to sleep and kissed his bread pudding cheeks until I thought I might actually take a teensy nibble. He was my song of songs. I was immensely satisfied and fulfilled.
I can say without doubt that I spoiled my firstborn. He toddled with authority from room to room demanding his juice and cookies. His stately demeanor had me bowing at his whims. His edible round face and his royal blue eyes pierced through me like Valyrian steel. I was retinue to a tiny commander of the court, and most days, I was still exceedingly happy.
The tides began to change a little during my second pregnancy. I was incredibly sick and exhausted from balancing work, hyperemesis gravidarum (morning sickness from the pits of hell and beyond) and an unyielding strong willed firstborn prince. After a night of vomiting ham and onion pizza until I called upon my own death like Job of the Bible, my second son was born with little warning, nearly one month early. I was not ready.
Since that day more than 11 years ago, I have stayed about two running leaps behind. My youngest was passive, submissive, affectionate, and never let go of me. The first months of his life were a complete blur. He slept across my belly like a sticky lemur, and refused to be more than a domino's length from me. Content in every stage, he took his syrupy sweet time reaching each milestone causing this What to Expect mom distress and fear.
To top it off, the prince had begun to resent his little lemur brother and took court to protest his presence, twice smearing poop on our walls (and every surface he could reach) and once poking his brother's eye till it bled a little, and when confronted about it exclaimed quite indignantly, "He HAS another one!" My hands were full.
I began to lose my patience from time to time. I was one person, wearing many hats: working, cooking, cleaning and attempting to bathe myself on occasion. The worst part of my day was when I prepared dinner. Their dad would want my full and completely doting attention to tell me inconsequential stories about work, while I skittered from cutting board to skillet with a lemur on one leg and a prince on the other. I began to resent their father for letting me drown in the workload and even worse, in my self-inflicted need for perfection.
While always loving my boys deeply and unconditionally, I unraveled some days. I remember crying on the stoop with a can of Coca Cola in my hand while my child cried uncontrollably and seemingly without cause for what felt like hours. I remember hiding my prescription of Zoloft under the bathroom sink because their dad despised medicine and did not support me taking it.
I remember telling one or two of the women I felt I could almost trust that sometimes, in desperate moments, when the children seemed to outnumber me 20 to 1 in their demands to my abilities, that I would yell, or cuss, or hide. I felt like a terrible mother. No one told me that there would be times I would doubt my own sanity, or completely question my worth as a human. But I did.
During their already demanding and daunting toddler years, with my oldest just 4 and my youngest 1-year-old, their father and I divorced. It definitely was not because of the boys, but it certainly has impacted them. They are both quite strong-willed now, and after nearly 9 years, they are still healing from the brokenness that their father and I secured for them.
Some days, I want to pull the car over, and run down the road towards a field of flowers, lay flat on my back, finding happy shapes in the clouds while my children tell me why I am most deserving of their never-ending love and admiration. But I usually settle for arriving safely without losing my cool and/or my self-respect.
I started out wanting the perfect family. Now I just pray my kids survive my inadequacies. I have already braced myself for the day they demand (at ages 30 and 32, I predict) that I pay for their counseling and a trip to Tahiti (just for good measure.) In many resounding, unpredictable, heart-wrenching ways, I have failed them.
Now please do not feel terrible for me. In even more ways, I am at peace with my imperfections and my failures. Although I don't mind it, you do not need to call me and tell me I am a great mom; this is not a cry for help. In many ways I am not. I countless, untraceable yet wonderful ways, I can safely and quietly whisper, "I am."
I have always adored my boys. I have always made life's big decisions with their best interest at heart. I have always kept my promises. I do not lie to them. I reward them for a job well done, and I do my best to model kindness and respect. I tell them why I have loved them, why I do love them, and why as long is there is a hushed trace of a breath in my lungs, I always will love them. There is nothing they can do or say to chase my love away.
Motherhood is the least glamorous job I have ever done, and that's a big statement coming from a girl who used to sell corn dogs and batter-fried blocks of cheese in the food court. But as tough as it's been, as many tears as I have shed, and as many pints of gelato I have eaten to get through it all, it's the most amazing, heartbreakingly beautiful thing I have ever done. I am fully convinced that on this Mother's Day, my boys will fight, name call, injure and corrupt one another woefully and willfully.
And at one point, I will probably cover my face, or hide in my bathroom with mascara-ed tears leaving a trail down my powdered face. Then I will collect myself, remind myself that I have gotten them this far, albeit scraped, damaged, wounded and terribly strong-willed, and that I know that I am doing the very, very best that I can.
It won't be a perfect Mother's Day, and it's seriously doubtful that it will be a peaceful one. I am the mother to two fantastically, divinely, magnificently created boys. Some days I am a warrior. Some days I channel Mother Teresa. Some days I am a crumpled and bruised weakling.
But just as I know, with the assurances of God's Son, that my children were known even before they were knitted in my womb, I know that God chose me to be their mother. My heart may break a thousand times over, but I repeat God chose me.
Call your mom today. Call a mom today. Praise the mother of your children, your wife, or that woman who was a mom when you needed one most.
Tell her that your love for her will never end, that it is without condition, and that you know that God chose for her to be exactly who she is. Tell her well done! Bravo! You good and faithful servant! And the next time she walks out of her hiding place, with traces of mascara on her cheeks, and her shoulders hanging low in defeat, wrap her up in your love, and tell her again.
With all my love, to all the moms past, present and to-be, Happy Mother's Day.