Senator Rosalind Kurita (D-Clarksville) announced today that the Tennessee Building Commission has approved the next phase of a $30 million student housing project for Austin Peay State University.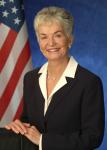 The commission approved the selection of a construction manager/general contractor for the project, a 400-bed housing structure with double occupancy suite-type units.
"I am pleased the building commission is moving forward with this project so we can improve the quality of life for APSU students. Safe and comfortable student housing is crucial to the college experience and this project will allow us to serve our student population in a manner they deserve." — Sen Rosalind Kurita
Initial funds for the project were approved in December 2007. Each unit will have a double occupancy room, each room will contain an individual bathroom and the two rooms will share a common living room.
For the next five weeks, 36 high school students are at Austin Peay State University for Tennessee's Governor's School in Computational Physics. Students began arriving on ASPU's main campus June 1.
Students and mentors in the Governor's School for Computational Physics being held for the next five weeks at Austin Peay State University talk on the first day of the school June 1. This is APSU's first Governor's School.
"The students selected for this program are very impressive," said Dr. Jaime Taylor, professor of physics and interim dean of the College of Science and Mathematics. "They want to learn, and they are quick-minded." «Read the rest of this article»

As the holiday created to pay homage to our national icon arrives, it's time to review the responsibilities attached to displaying the national emblem.
June 14 is Flag Day. This day celebrates the 1777 adoption of the official U.S. flag. Many people and businesses display the flag as a gesture of respect, patriotism, devotion and community spirit. All admirable attributes to be sure. To be sure your display is within guidelines, here are a few helpful excerpts from the Flag Code, United States Code Title 4 Chapter 1:
Appeal panel rejects termination. CFD Engineer Steve Sherlock's 18.5 year career tentatively continues.
In what became a marathon of persistence, a termination appeal hearing was conducted at the Clarksville Human Resource Department's meeting room. The hearing was for Clarksville Fire Dept. Engineer Steve Sherlock in his quest to continue his service with the city's fire department.
The hearing panel consisted of City Councilman Geno Grubbs, Sharon Hurst [CPD employee], and City Councilman Richard Swift. The hearing was conducted under a rotating police presence.
For over seven hours, the career of CFD engineer Steve Sherlock's future with the fire department was up for review. During the tedious ordeal, testimony was given that reflected on past city government policies and practices which affected the ability and practice of city employees doing business with the city.
The debate went back to the early days of Mayor Piper's first administration and the transition to Don Trotter's return to the mayor's office. There was tense debate and objections between the attorneys representing both sides. Political intrigue was even made mention as a motivation for the termination action and pursuit.
«Read the rest of this article»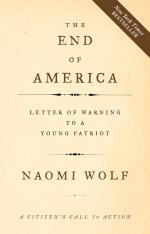 Naomi Wolf, author of the groundbreaking book The Beauty Myth, has been on the speaker circuit promoting her latest book, The End of America: Letter of Warning to a Young Patriot. It is a different track that her prior emphasis on women's rights and feminism. The End of America is "a harbinger of an age that may finally see the patriarchal realm of political discourse usurped."
Wolf enters a male-dominated political commentary arena dominated by men to make a compelling argument for civil rights. Her analysis falls closer to the bones of political discourse as presented by Emma Goldman, and presents her case with an energetic urgency as she cautions Americans of a dangerous "fascist shift" brought about by the Bush administration.
Chapters outline the "Ten Steps to Fascism" citing historical corollaries (as well as the pigs in Orwell's Animal Farm), with headings like "Invoke an External and Internal Threat," "Establish Secret Prisons," "Surveil Ordinary Citizens," "Restrict the Press," and "Target Key Individuals," making a case for the existence of fascism outside of a dictatorship. «Read the rest of this article»
On Wednesday evening Clarksville Online took a first hand look at the clearing of Mericourt Park off Pageant Lane, where decades old trees have been cut down, an action that caught many city residents unaware. The action has triggered a mix of outrage and unanswered questions. Ward 10 City Councilor Bill Summers has responded to the issue of extensive tree-cutting at Mericourt Park via e-mail through the City Council's email service. These are his comments on this controversial issue: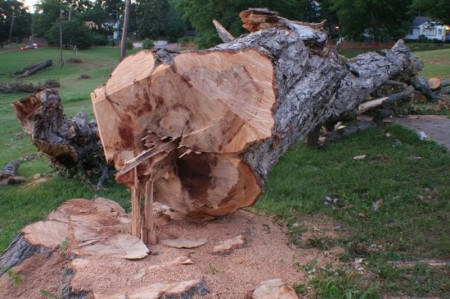 There has been interest about the new softball fields that are being constructed at Mericourt Park, which is located by Moore Elementary School. I believe I have some information and insight that I can share through years of direct experience with these softball fields and from being a member of the Parent Information Network (PIN). [Wednesday night] PIN, as usual, attended the school board meeting. The improvements at Mericourt Park were brought up, but some data and information was not mentioned and PIN asked for additional information. PIN has received this additional information and sent it out through its email network. [I am sending that same info through my council network. «Read the rest of this article»
Attorney Tim Barnes readies his campaign for Senate District 22 Seat.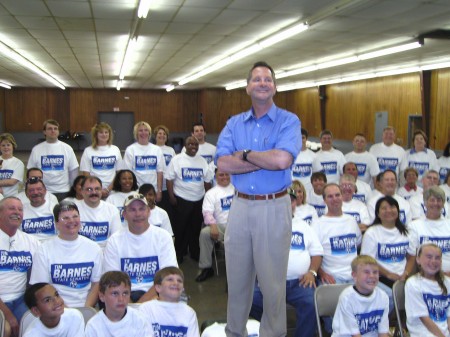 "I think loyalty, honesty and integrity are still important in politics today."
— Attorney Tim Barnes
With those words, Clarksville attorney Tim Barnes is gearing up for a run for Senator Rosalind Kurita's District 22 seat. The August primary will likely see a lively campaign season. District 22 includes Montgomery, Houston and Cheatham counties. This covers Clarksville, Erin and Ashland City. «Read the rest of this article»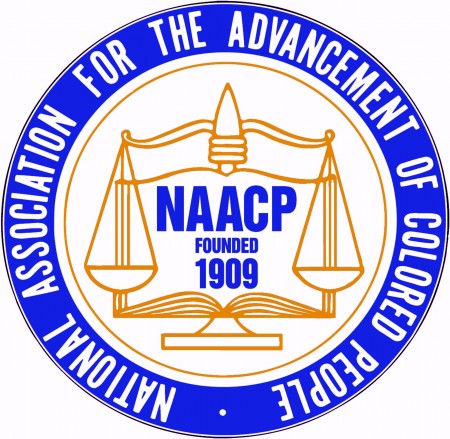 Senator Obama has accomplished an incredible first for the African-American community, and for the United States. Barack Obama is the first African American to be nominated for President on a major party ticket.
This historic event shows just how far this country has come to healing the racial divides that have plagued our history as a nation. But along the way the campaign provided some painful reminders of just how much further we have to go to achieve true equality for all Americans.
This is a day that should make us all proud, and then it should make us redouble our efforts to protect those rights that many have given their lives to secure. And for 100 years, that's exactly what the NAACP has done. «Read the rest of this article»
On Saturday, June 7, Gateway Medical Center patients will be transferred from the old hospital on Madison Street to the new facility at 651 Dunlop Lane on Saturday, June 7.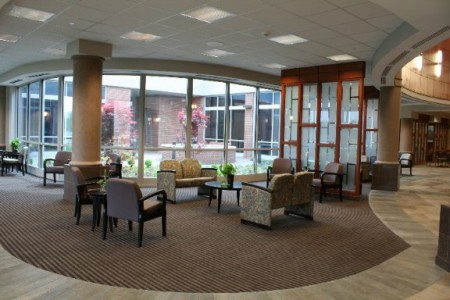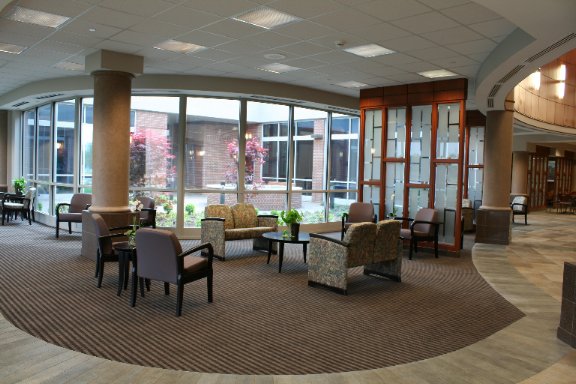 Gateway's new "waiting room"
To provide for a safe and efficient transfer of patients, incoming traffic to the new facility will be kept to a minimum in order to make the patient-move process as smooth as possible. Patient family members will be instructed on how to enter the new hospital property.
Other important changes:
The Emergency Department at the Madison Street location will permanently close at 6 a.m. on June 7.
The new Emergency Department at 651 Dunlop Lane will open at 6 a.m. on June 7. «Read the rest of this article»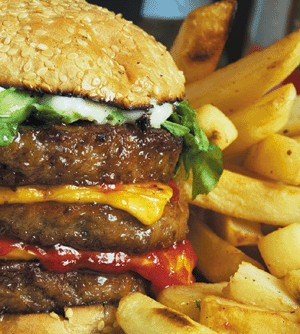 Fortunately I have more choices about what to eat than my parents or grandparents. Their diets were limited by circumstance, poverty and a lack of education. As a teenager, we often had fried bologna for supper; it was cheap and easy to prepare, even though it was deficient nutritionally. In those days, it was survival, not nutrition.
Today at the Clarksville Athletic Club, Melvin, a friend, asked about my diet and pork. Pork is a meat that over the years I eat less of. I don't remember the last time I ate a pork chop. It's seldom on my menu.
One point of focus in this narrative is "fast food," which is so readily available. As one who drives west on Wilma Rudolph from Exit 4, dozens of restaurants solicit my business. There are good reasons for eating what we now call fast food, which never existed in the lifetime of my parents. These eateries haven't always been present in our community. «Read the rest of this article»