Topic: Bahamas
Written by Rob Gutro
NASA's Goddard Space Flight Center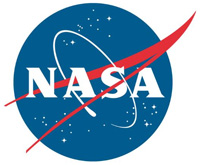 Greenbelt, MD – Satellite imagery from NASA's Aqua satellite and NASA-NOAA's Suomi NPP satellite have provided different data on the still Category 5 Hurricane Irma as it headed for the Turks and Caicos Islands.
On September 6th at 1:45pm EDT (1745 UTC) the Moderate Resolution Imaging Spectroradiometer or MODIS instrument aboard NASA's Aqua satellite captured a visible-light image of Hurricane Irma over the Leeward Islands and Puerto Rico. The image revealed a clear eye with powerful bands of thunderstorms circling the eye.
«Read the rest of this article»
Written by Rob Gutro
NASA's Goddard Space Flight Center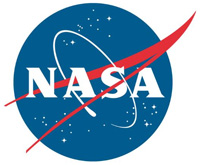 Greenbelt, MD – Satellites from NASA and NOAA have been tracking and analyzing powerful Hurricane Matthew since its birth just east of the Leeward Islands on September 28th.
On October 4th, 2016, Hurricane Matthew made landfall on southwestern Haiti as a category-4 storm—the strongest storm to hit the Caribbean nation in more than 50 years. Just hours after landfall, the Moderate Resolution Imaging Spectroradiometer (MODIS) on NASA's Terra satellite acquired a natural-color image that showed the western extent over the eastern tip of Cuba and the eastern-most extent over Puerto Rico.
«Read the rest of this article»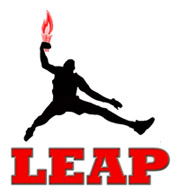 Clarksville, TN – Miami and the Bahamas were the destination for the LEAP Organization's 6th Annual Educational Excursion.
Children from Clarksville along with chaperones and community members embarked on a five-day journey to Miami to educate LEAP youth by exposing them to other cities, cultural differences and historical landmarks.
Participants visited the Holocaust Memorial, Jewish Museum, History of Miami Museum, and the Miccosukee Indian Village where they experienced an airboat ride through the everglades followed by an alligator show.
«Read the rest of this article»
Written by Kasha Patel
NASA's Goddard Space Flight Center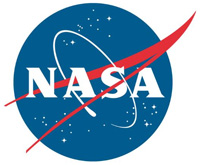 Greenbelt, MD – On August 28th, 2005, the National Hurricane Center issued a public notice warning people in New Orleans of "devastating damage expected…power outages will last for weeks…persons…pets…and livestock left exposed to the winds will be killed," from the ensuing Hurricane Katrina.
The storm had formed near the Bahamas and south Florida before becoming a Category 2 hurricane over the Gulf region northwest of Key West. Then, in two days, the hurricane's winds almost doubled to 175 mph, creating Category 5 Hurricane Katrina— the most intense hurricane in the past 36 years.
«Read the rest of this article»
AAA Survey shows 63% Plan to take a cruise in the future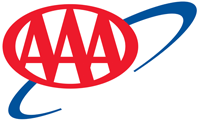 Tampa, FL – Cruise lines are sailing into their busy season as students and families snatch up cabins for a getaway on the waterway. The industry coasted through one of its biggest years to date and expects an even bigger 2015.
"January through March is typically the best time to book a cruise," said Mark Jenkins, spokesman, AAA-The Auto Club Group. "People who book thru a AAA Travel Agent by March 31st can receive up to $500.00 in savings or onboard credit, plus additional savings from select Cruise Lines."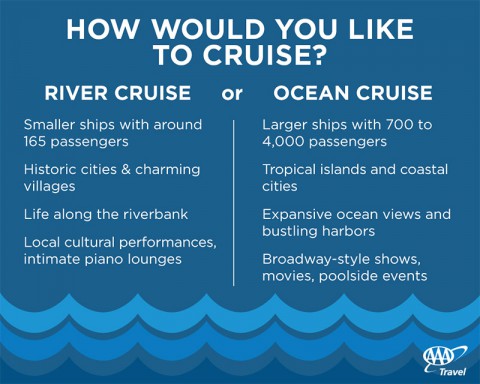 «Read the rest of this article»

Clarksville, TN – Miss Tennessee USA was crowned Saturday night, making her Tennessee's next hopeful in the 2015 Miss USA pageant.
Miss Greater Nashville, Kiara Young, accepted her new crown from the reigning Miss Tennessee USA, Kristy Landers Niedenfuer of  Nashville. Niedenfuer also placed in the top 20 at the Miss USA pageant this past June in Baton Rouge.
«Read the rest of this article»
UT Sports Information
Knoxville, TN – The Tennessee basketball team faces Iowa in the first round of the NCAA Tournament in Dayton, Ohio, Wednesday at UD Arena at 9:10pm (ET).
Tickets will be available for purchase on www.ticketmaster.com .
The Volunteers (21-12, 11-7 SEC) are vying for the No. 11 seed in the Midwest Region, which leads to Indianapolis, Ind.
The winner of Wednesday's game meets No. 6 seed UMass on Friday in a second-round game in Raleigh, N.C.
«Read the rest of this article»
Knoxville, TN – After the Southeastern Conference Office unveiled this year's league schedule on Tuesday, Tennessee Head Women's Basketball Coach Holly Warlick announced her team's 2013-14 slate. UT also revealed it will retire Candace Parker's jersey on January 2nd prior to the LSU game.
The defending SEC champion Lady Volunteers, who were 27-8 in 2012-13 and advanced to the NCAA Elite Eight, will play 18 regular-season games vs. teams that saw postseason action a year ago. That group includes 11 teams that made the NCAA Tournament and five that played in the Women's National Invitation Tournament.
«Read the rest of this article»
Nashville, TN – Mike Aiken's new "Summertime Song" video, shot on the fourth of July weekend in 95-degree heat and 90-percent humidity at various Virginia locations, shows an entertaining Aiken in full "play" mode. "Summertime Song" is the first single from Mike's sixth studio album, "Captains & Cowboys", released in April on Northwind Records.
"It's a fun tune about playing 'hooky' from life," Aiken says with a grin.  Co-written by Aiken and Tim Buppert ("She's Sure Taking It Well," "Another Nine Minutes"), the track literally sizzles with life and features scorching guitar runs by Aiken and the legendary Dan Baird (Georgia Satellites).
«Read the rest of this article»