The books on shelves in school and public libraries are continually under fire by parents, patrons and organizational administrators seeking to remove said "offensive" books and make them unavailable. Render them "censored."
What gets targeted? Well, the usual and obvious suspects: J.D. Salinger, J.K. Rowling. John Steinbeck. Mark Twain. Robert Cormier. And writers such as Maya Angelou – someone out there wants her "Caged Bird" silenced forever. Even revered children's authors including Maurice Sendak, Madeleine L'Engle and Judy Blume (whose penned scripted three of the top one hundred books).
"If all mankind minus one, were of one opinion, and only one person were of the contrary opinion, mankind would be no more justified in silencing that one person, than he, if he had the power, would be justified in silencing mankind…

"If the opinion is right, they are deprived of the opportunity of exchanging error for truth: if wrong, they lose, what is almost as great a benefit, the clearer perception and livelier impression of truth, produced by its collision with error."

— On Liberty, John Stuart Mill «Read the rest of this article»
The next time someone tells you that giving up some your freedoms is the price we must pay for security, tell them to watch this 1998 movie and then get back to you! Often the refrain is innocent people have no reason to fear unbridled questioning or surveillance by the government. Enemy of the State, a well executed action thriller, goes a long way to turn that notion on its proverbial head.
An innocent man, unaware he has been drawn into a covert operation, doesn't surrender his freedom. It's taken from him and not in a nice way! «Read the rest of this article»
To further appreciate Ken Burns' The War as the second half of this PBS series unfolds, I recommend the reading of Selected Chaff: the Wartime Columns of Al McIntosh 1941-1945.
McIntosh's work was a primary and powerful source for Ken Burns' research into how The War affected the residents and soldiers of Laverne, Minnesota. Quickly reading Selected Chaff will provide profound insight as you view The War, or in the aftermath of the series.
Selected Chaff resurrects the words of a true journalistic legend, a tireless patriot whose chosen weapons were his typewriter, his uncanny ability to transport people with his words, and his unflinching love of community and country. McIntosh's columns speak to the ebb and flow of one rural county during the most terrible war the world had ever seen.
"In some ways Al McIntosh might be the single greatest archival discovery that we have ever made.


"This man, who had the opportunity to work at other big city newspapers and turned them down — Al McIntosh, a native of North Dakota who found himself in southwestern Minnesota in this tiny town of three thousand folks, writing for the Rock County Star and the Rock County Star Herald on a front page column — just got it."

— Ken Burns, filmmaker «Read the rest of this article»

Reed Bergen, a teacher at Montgomery Central High School in Clarksville, has received a letter of reprimand from Principal Christy Houston for using the word "Nigger" while speaking to a group of Black students in his class. The reprimand also covers Bergen's admission that he has written up some students for discipline issues based on their race.
The parents of the Black students have joined with civil rights activist Terry McMoore, Director of the Urban Resource Center in calling for the immediate firing of Bergen from the Clarksville Montgomery County School System (CMCSS) and are recommending that his teaching license be revoked by the State of Tennessee and United States Department of Education.
The parents of the students involved will join McMoore for a press conference on this issue on Tuesday, October 2, at 3 p.m. outside the Public Library at 350 Pageant Lane. «Read the rest of this article»
Ann Seidl's documentary film, The Hollywood Librarian: A Look at Librarians Through Film will be screened at Austin Peay State University Sunday, September 30 at 6 p.m. and again on Monday, October 1 at 4 p.m. in the Morgan Student Center, Room 303. Apsu is one of 87 sites in the United States and Canada to present this film. APSU's Woodward Library is coordinating the event.
The screenings are being offered in tandem with a celebration of 'intellectual freedom" known as Banned Books Week, which begins today and runs through October 6. This film includes perspectives on the controversial Patriot Act, views of the burning of John Steinbeck books in the 1930s, and an interview with Author Bay Bradbury.
This 2007 film examines the work of more than 60,000 librarians working in the United States. Libraries welcome more than one billion visitors a year.

«Read the rest of this article»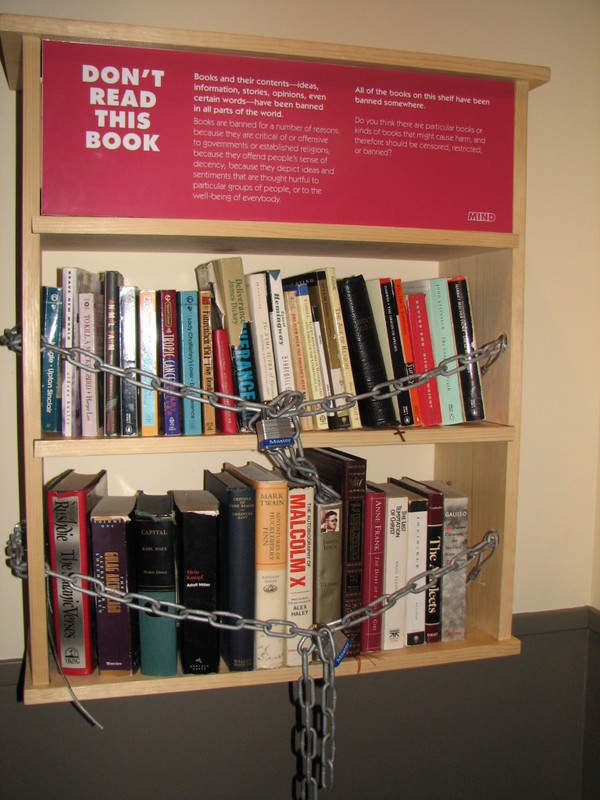 While America Sleeps is "an occasional column" and commentary on the state of Civil Liberties in America.
I 've been following the saga of the removal, regulation and control of access to books by people in prison. Religiously oriented books in particular.
I read with great interest a New York Times commentary by Laurie Goodstein on the systematic purging of books on faith from prison bookshelves by chaplains under the Standardized Chapel Library Project. Those same chaplains are now being asked to review tome by tome any and every requested book before it "might" be returned to the shelves for access by inmates. As if chaplains have nothing else to do but serve as literary screeners (a.k.a. censors) for the prison system. «Read the rest of this article»
There are two types of drinkable coffee in the world: Arabica and Robusta. They are commonly referred to as gourmet and truck stop. Industry insiders call them specialty coffee and canned coffee. There are several reasons why specialty coffee is more expensive.
Arabica coffee naturally has more flavor than Robusta coffee. Surprisingly, it also has about one-third less caffeine than its cheaper cousin. (Yes, that truck stop brew does have more caffeine.) Specialty coffee tastes stronger because it has more natural taste not because it has more caffeine. Also, specialty coffee tends to be roasted darker, which adds more flavor to the beans.
Arabica sells for a premium not only because of its taste, but because of how it is grown and processed. Arabica plants take longer to start producing crop, are more susceptible to disease, are grown at higher altitudes and use much more hand labor, all of which add to production costs. «Read the rest of this article»
The Constitution of the City of Clarksville has been identified as as a weakness for the people of this community, but that's on the brink of change.

The City finally has formed a Charter committee to look into and reform the Charter and Codes, the documents that form the Constitution of the City and its laws. But why did it take so long when it was identified years ago that the Charter was indeed a weakness.
It had been reported (LC Sept 27, 04) to the people that one of the many problems in our city government is ineffective communications between city leaders, and this is true. However, this is only a symptom of a greater problem of which was also identified. I am referring to our city constitution which was identified as "an outdated city charter."
This was identified at a session of the Council's strategic planning process which was facilitated by a member of U.T. Municipal Technical Advisory Service (MTAS). MTAS is the so-called expects in the field of city government, but what exactly do they say about charters, and our abilities to understand and question our charter? «Read the rest of this article»
The UPtown Artist's Swap will be held Saturday, September 29 from 7-10 p.m. at the Icehouse Cafe.
This will be one of your last opportunities to see our current exhibit, HUG LIFE: Recent Works from Charles Bennett.
All artists are invited to bring arts and crafts in any medium to sell and trade. Tables are free and available on a first come, first serve basis. The event is also free and open to the public!
Call for artist entries: please drop off any and all work(s) of your choosing for our 2nd anniversary group exhibit, entitled REAP. There is no entry fee but art must be ready to hang.
Do yourself a big favor: watch Ken Burns' newest documentary, The War.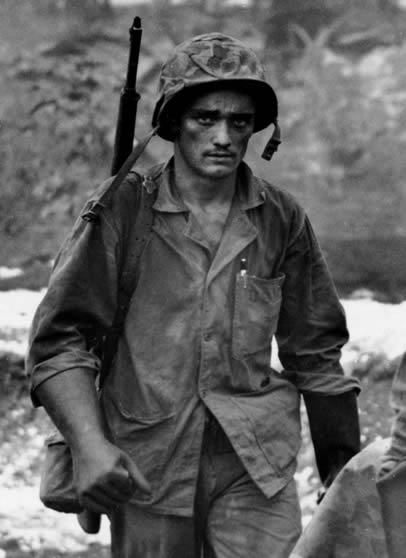 In it, Burns captures the American experience of WWII in the words of those who actually fought in the war, or who experienced it on the home front. Be forewarned, it intense and, at times, hard to view.
I came away from the first episode with a feeling of pride and sadness. Pride in what we as a nation were back then; in the men and women who sacrificed, fought, and died to preserve freedom in the world. In their dedication and steadfastness in the face of what seemed then like insurmountable odds. Sadness at how far we have come since then.
The overwhelming sense conveyed by the men and women who recounted their experiences in that great conflict was that of being in it together, of shared sacrifice. Not once during the first episode did I hear anyone complain of how hard it was, what an imposition it was on them to have their world turned upside down and, often, to be thrust into what seemed as close to hell on earth as you can come. Some of the things they recounted were horrible, but never did I detect a hint of self-pity.
Our soldiers today are every bit as brave as those who served in WWII. They face danger daily and do not shirk their duty. But they are being let down by those at home. The sacrifice is not shared: rather than urging sacrifice, the president tells us to go shopping. We are told that this is the most important conflict of our time, but our leaders seem intent on waging war on the cheap, sending in too few troops to do the job right, then not supplying them with enough of the right equipment. «Read the rest of this article»