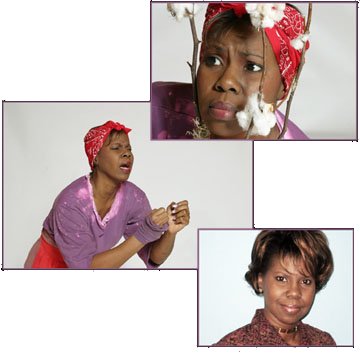 Civic and elected leaders gathered recently for the 2007 Freedom Fund banquet which featured Sherri Bishop (left) in a striking performance of From the Motherland to the Promised Land.
Singing of The Star Spangled Banner, was led by Mrs. Naomi Jerkins, who was also the accompanying pianist for Ms Bishop. Mr. Kevin Johnson and the Youth Choir of Tabernacle Missionary Baptist Church sang Lift Ev'ry Voice and Sing. Mrs. Jean Scott Murphy was the Hostess of Ceremony.
Rev. Jerry G. Jerkins presented the 2007 Clarksville Branch NAACP Jerry G. Jerkins Annual Service Award to Montgomery County Commissioner Lettie Kendall. Mrs. Kendall has served on the Montgomery County Commission for 40 years. She has shown a lifelong dedication to early childhood education during her education career. She currently teaches fourth grade math at Ringgold Elementary School, served as Minglewood Elementary School Principal and has been with the Montgomery County Schools System for over 35 years.
Former State Rep. Kim McMillan left) stands with members of the 555th Parachute Infantry Association, the famed "Triple Nickels."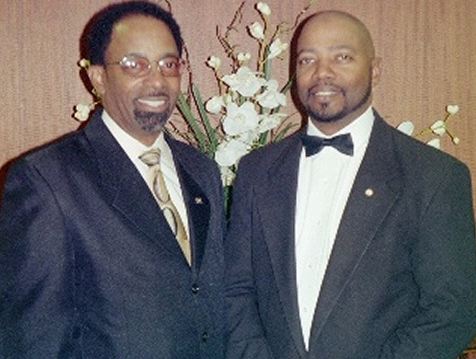 Pictured above left, Branch Pres. Jimmie Garland and Ward 6 City Councilman Marc Harris
Members of the 555th Parachute Infantry Association, Inc., the "Triple Nickels," served as the Honor Guard (pictured above) for the posting of the colors.
Public officials in attendance included District 67 State Rep. Joe Pitts and his wife, Cindy; Montgomery County Trustee Brenda Radford; APSU President Tim Hall and his wife Linda; Senior Adviser to the Governor and former State Rep. Kim McMillan; C-MCSS Director Michael Harris; C-MCSS School Board member Horace Murphy Jr., Fort Campbell Garrison Commander Colonel Frederick W. Swope; Clarksville City Mayor Pro Tem Barbara Johnson; County Commissioner Lettie Kendall and her husband, Dr. Robert Kendall B. Kendall Jr.; and Clarksville City Court Judge Charles W. Smith.