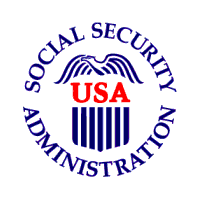 The news could have been better, but given the circumstances, the news for SSA is positive. The FY 2008 Omnibus budget bill, which has been passed by both the House of Representatives and the Senate, recommends a funding level for SSA of $9,746,953,000. The President's FY 2008 budget request for SSA was $9,596,953,000. The first version of the Labor-HHS bill provided $275 million over the President's budget, but was vetoed by the President.
In fashioning a new bill, there was talk that most federal agencies would receive only the President's request. The bill actually recommended an even higher number for SSA's administrative funding; however, that amount was reduced by an across-the-board cut of 1.747%, reducing the SSA funding level.
Bottom line: In the end, SSA came out ahead of the game, but not as much as we had hoped. After the across-the-board reduction, SSA's administrative funding in the FY 08 Omnibus measure is $150.0 million over the President's budget request – and $451.0 million over the FY 200 level of funding.
In addition, the language in the Explanatory Statement accompanying the bill also removes the requirement from the President's proposed budget that SSA perform additional Continuing Disability Reviews and SSI redeterminations of eligibility. While this will provide SSA with more flexibility to address other workloads including the disability backlogs, it may cause the CDR and SSI redetermination backlog to grow.
We are hopeful that the $150.0 million should allow SSA to hire ALJs and other staff to start addressing the hearings backlogs and keep the number of initial disability claims pending from rising.
If the President signs the bill, as is expected, this will be the first time in ten years that SSA has received at least the President's request.
About the Author: Nancy Schorr is the Executive Director of NOSSCR, the National Organization of Social Security Claimants Representation, an organization committed to providing the highest quality of representation and advocacy on behalf of people seeking Social Security Disability and Supplemental Security Income.