The Women's Full Contact Football Team the Clarksville Fox has finished the 2008 IWFL Tier II Regular Season in first place. The Fox joined the largest and most competitive women's full contact football league the IWFL (Independent Women's Football League) this season. The Fox finished the year with a record of 7-1 winning their division and also the first place seed in the post season playoffs.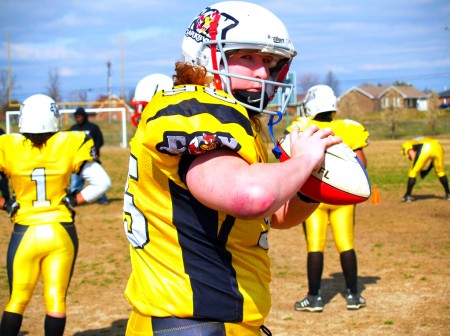 The Fox would like to invite everyone in middle Tennessee and Kentucky to come out to Northwest High School in Clarksville, TN. on June 28th to watch them take on the wildcard team, the New England Intensity, in the playoffs. «Read the rest of this article»
On the Road in America is an occasional and serendipitous column about people, places and observations, with publishing predicated on the random availability of internet access or lack thereof.
As I prepare to board the bus for my semi-annual sojourn north, ready to be "On the Road in America," I am thinking of all the roadblocks thrust before me as I was pulling the jigsaw pieces of my itinerary puzzle together. Starting with the travel plans…

To begin with, there is no easy way to get where I am going from Tennessee. Take Amtrak and you have to navigate to Indianapolis first. Flying means not only getting to Nashville but landing in Hartford, navigating to a bus terminal and — taking the bus for hours and hours more. Or tripling the airfare to land in Burlington and — get to the bus station or train station and take a train. I've since resolved to take the scenic routes by Greyhound, which has, until this trip, been both flawless and economical. And scenic.
To begin with, I've been enjoying the 14-day advance purchase for my tickets for years. Apparently that particular and very appealing price option was discontinued on June 3. Okay. I was not happy about that, since I subscribe to Greyhound Rewards and never got a notice about this change. Neither did it show up on June 17 when I cruised their website double-checking prices and schedules. So I opted to buy a discounted 7-day advance purchase ticket. Yeah, right. Since buying online tickets involves surcharges that add up, I went to the Clarksville Greyhound Terminal, as I always do, to buy my ticket. «Read the rest of this article»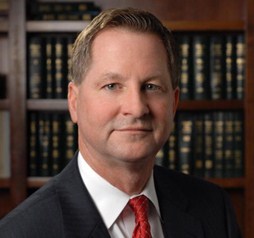 Tim Barnes, Democratic Candidate for State Senate in Tennessee's 22nd District, will hold his official campaign kick-off and fundraiser Thursday, June 26th, at Machinists Union Hall, 121 Union Hall Rd., from 5:30-7:30 p.m.
The event will include a meal of Bar-B-Q, baked beans, coleslaw, bread, beverages. and lots of fun. Yard signs and bumper stickers will be distributed.
America is in the midst of a recession largely attributable to the economic policies of the Bush administration and the Republican party. As a result of this recession, millions of hard working Americans have been put out of work. Almost every family in this country has been touched by the current recession. On top of this, consumers are being forced to pay record high gas prices and hundreds of thousands of people have lost their homes due to foreclosure. Now is not the time to cut tax paying American citizens off of their unemployment benefits.
Since the beginning of this year nearly 325,000 people have lost their jobs and the unemployment rate is rising. As of May the unemployment rate stands at 5.5%, up nine percent just since April. With the cost of gas, food and medicine many families are suffering.
As a candidate for federal office I support House Resolution 5749, the Emergency Extended Unemployment Compensation Act, which will provide an additional thirteen weeks of extended unemployment benefits in most states. This means that 3.8 million citizens will continue to receive benefits through March of 2009. «Read the rest of this article»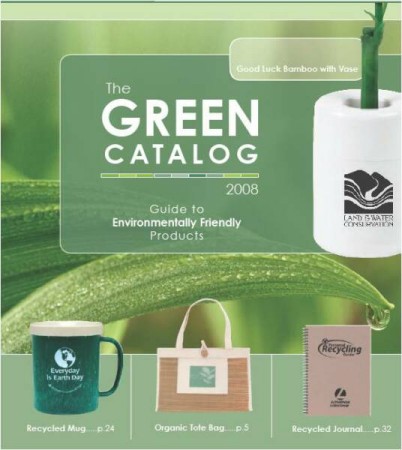 Amanda Davis Weiss, owner and promotional marketing consultant, launched Promote Green this month in the Clarksville and the Fort Campbell/Hopkinsville, Kentucky areas.
Promote Green, a promotional marketing and logo merchandising firm, launches this month offering a full line of eco-friendly custom imprinted advertising specialties. Promote Green aims to give businesses an environmentally responsible alternative to the traditional promotional product.
While attending a local Earth Day celebration this April, Weiss remembers, "I heard the conservation message many times but saw little evidence of the message in the promotional products and giveaways handed out." According to Weiss, reflection on the issue led to her realizing the need of a local entity enabling all businesses to easily purchase environmentally sound marketing products for everyday use. «Read the rest of this article»
It seems that so many people in the celebrity spotlight of my youth are passing away. Designers, singers, actors, activists, even politicians — they've crossed that line that marks the last decades of their lives, and then they are gone.
The often irreverent and always funny George Carlin is the latest name on the list. Carlin died Sunday of heart failure at age 71. From the vantage point of youth, 71 was "old," distant, beyond comprehension. From the vantage point closer to 60, his 71 years now seems pretty young. I remember Carlin first as "the hippy dippy weatherman" — a tamer version of Carlin in those early days.
In the very early 60s, Carlin's comedy was tame. Then he fell under the spell of controversial Lenny Bruce, whose ribald and often vulgar comedy inspired and led Carlin in a new groundbreaking direction. Combined with the social unrest of the Vietnam era, Carlin quickly broke new ground using comedy to make his message clear. part of that message was simply to make us think. «Read the rest of this article»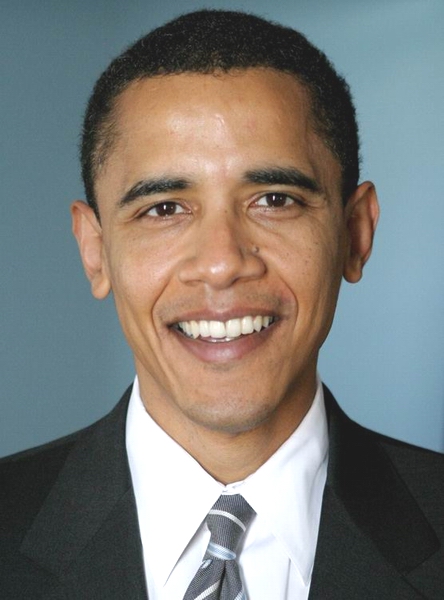 "Clarksville for Obama" will join groups in all 50 states for Unite for Change, a nationwide event occuring on June 28 at 5:30 p.m.. The local contigent will meet at Lassiter's Coffee and Tea shop, 2250 Wilma Rudolph Boulevard.
This two-hour event is about bringing people together for change! All those blue dog Democrats, those who supported Hillary in the primary, and Republicans and Independents hungry for change — are welcome. We have an opportunity to make real change happen in America.
Unite for Change is an opportunity to learn more about the democratic presidential nominee Barack Obama and to find out what you can do to help Barack defeat John McCain this fall.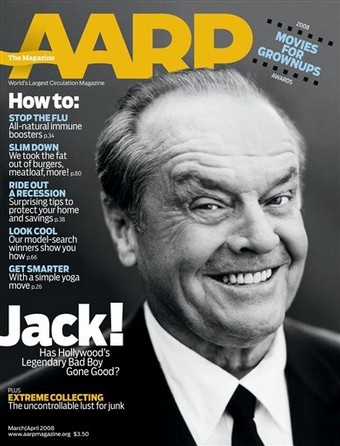 AARP (American Association of retired Persons) is a national organization dedicated to enhancing the quality of life for senior citizens. Clarksville has a dynamic AARP chapter where an enthusiastic groups of people age 50 and meet socially and serve the community with a variety of social actions.
AARP is political but non-partisan, and wields considerable influence on state and federal legislation, serving as the voice of their demographics. They do so without endorsing specific candidates and they remain issue oriented.
To educate and inform their membership. AARP publishes a monthly magazine with the largest circulation in America. the March/April edition got my attention with the cover photo of a smiling Jack Nicholson, one of the outstanding actors of our generation.
Besides an insightful article on him, the magazine from cover to cover offers articles with practical information. Two articles in particular that apply to many of us involve dealing with stress: "Riding Out a Recession" and "Finding Faith" (a search for spiritual peace). «Read the rest of this article»
With an eye to the 2008 presidential election and primary elections coming up in August, Chairman Gene Lewis issued a reminder that the Montgomery County Democratic Party will hold their monthly meeting at on Tuesday, June 24, at 7 p.m. at the Smith-Trahern Mansion on McClure Street in downtown Clarksville. Party members are encouraged to attend and "bring a friend." For more imnformation on the MCDP, contact Gene Lewis at .
Clarksville for Obama, which is a separate organization specifically designed to support the presidential candidacy of Sen. Barrack Obama, meets weekly on Thursday at 7 p.m. at the New York Pizza Depot Restaurant at 3247 Fort Campbell Boulevard (across from Fort Campbell's gate 3 in North Clarksville. For more information, contact Clarksville for Obama, Interim Chairperson Terry McMoore, at .
https://www.youtube.com/watch?v=ylVTBiGh00c
* Obama video included by Clarksville Online staff for editorial purposes and is not a paid campaign advertisement.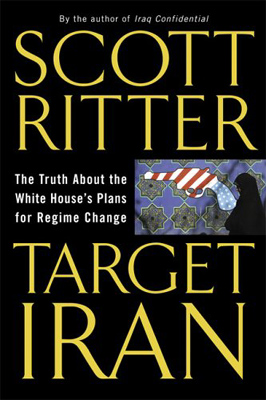 It's happening in Louisville, Kentucky, but it would be worth the travel from Clarksville to join former UN weapons inspector Scott Ritter and special guests Lizzie West & Baba Buffalo for a lively discussion about the "War on Terror" with Iran in the crosshairs. Ritter will speak at The Clifton Center, 2117 Payne St. in Louisville on Thursday June 26th, 7:30pm. The subject: how to deal with Iran.
In an interview with Amy Goodman on April 28, Ritter stated:
"There is no doubt in my mind that the US is planning right now, as we speak, a military strike against Iran." Ritter warns that such an attack is unnecessary, and if launched, could provoke a massive response with catastrophic consequences to millions of people, including Americans.
"The most important thing to know about Scott Ritter is that he was right." — Seymour Hersh
Ritter famously and accurately argued in 2002 that Iraq no longer had WMD when he spoke in Louisville that year. He now recommends diplomatic engagement with Iran, and supports local and national efforts to pass resolutions urging President Bush to refrain from ordering any military attack against Iran without explicit Congressional authorization. «Read the rest of this article»