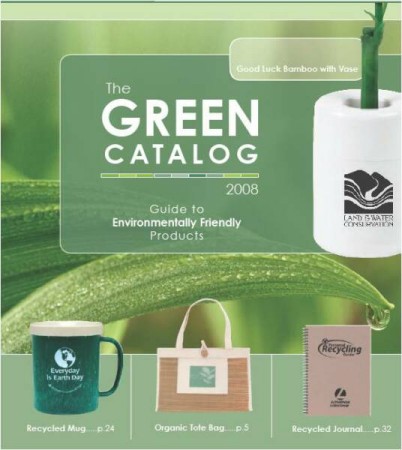 Amanda Davis Weiss, owner and promotional marketing consultant, launched Promote Green this month in the Clarksville and the Fort Campbell/Hopkinsville, Kentucky areas.
Promote Green, a promotional marketing and logo merchandising firm, launches this month offering a full line of eco-friendly custom imprinted advertising specialties. Promote Green aims to give businesses an environmentally responsible alternative to the traditional promotional product.
While attending a local Earth Day celebration this April, Weiss remembers, "I heard the conservation message many times but saw little evidence of the message in the promotional products and giveaways handed out." According to Weiss, reflection on the issue led to her realizing the need of a local entity enabling all businesses to easily purchase environmentally sound marketing products for everyday use.
Promote Green arranges custom imprinting eco-friendly promotional products and advertising specialties to make green logo merchandising and green brand marketing accessible to the community.
According to Weiss,
"By utilizing the services offered by Promote Green, businesses will be sending the following message to their clients, their employees and manufacturers throughout the world: we value the environment, we value a sustainable future for all and we are ready to incorporate our values into our logo merchandising and marketing campaigns." — Amanda Davis Weiss

Promote Green offers company pens, magnets and sports bottles made of recycled material, custom screen printed organic apparel, logo items that are completely biodegradable within months.
Weiss contends:
"These are the types of products environmentally responsible corporations are now using to promote their image. Values driven marketing ensures credibility to the public and, in return, loyalty from the public. By offering only eco-friendly products, Promote Green is hoping to help the local business community market their brands and identities responsibly."
You can contact Promote Green at 931.220.2991. Promote Green has both print and online catalogs of marketing merchandise and also offers "The Green Book," a green e-book catalog.