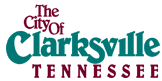 The City Council decision to restore the City Judge salary to $25,000 per annum was the right thing to do.
Ward 10 Councilman Bill Summers, sponsored the amendment to restore the salary from $12,000 back to $25,000 pending further study. In his City Council online newsletter, Summers said of the Tuesday night decision to reinstate the salary for that position:
Another major change or amendment to the initial budget vote was the restoring of the pay schedule for the City Judge position. I sponsored this amendment. The reason for the change was due to examining the time study data presented at the initial budget meeting vote this past Saturday. My career expertise is work analysis and the workload that drives it. I do not think the data presented was incorrect, but it was incomplete. One of the items you must review in such a study is the time period of the work audit. Is it representative of a normal work period or schedule? Usually such studies look at a year of data and we had 2.5 months.
Editor's Note: The initial version of this story incorrectly attributed the initial reduction in salary to an amendment sponsored by Councilman Bill Summers when in fact it was Councilman Wayne Harrison's amendment. We apologize for any inconvenience.
Summers continued:
Another issue that affected whether this data was representative is the absence of 25,000 troops from the Clarksville area. This has some affect on the court, but how much or little? Another factor missing was time devoted to preparation for court and any follow-up actions. The other factors are what additional meetings or training that may or may not be required for such a position.

This lack of data made it questionable to compare the effort required to do the job and the compensation offered. I should have thought of these points at the initial vote, but the unexpected amendment caught me off-guard somewhat and to look at just the hours of court made it look logical that a pay cut was in order. My proposal to restore the pay for the time being was approved by a 7-yes & 4-no vote.

A final personal comment on the city judge pay: While I found questions with the data presented to cut the position's pay in this budget, I had as many questions with the study that was done a few years ago that increased the positions pay by a sizable amount. I would not have supported that study either with the questions I had. I have suggested the council look at a study to truly answer the requirements and pay of the job.