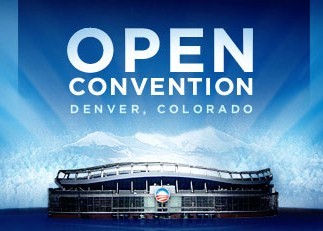 In an unprecedented move, Democratic candidate for President of the United States Barack Obama at the Democratic National Convention next month will continue to open up the political process to the people in the same way he has opened it up throughout this campaign.
On Thursday, August 28th, he is scheduled to formally accept the Democratic nomination in a speech at the convention hall in front of the assembled delegates. Instead, Barack will leave the convention hall and join more than 75,000 people for a huge, free, open-air event where he will deliver his acceptance speech to the American people. «Read the rest of this article»
The 2008 Music City Arts Conference announces its comprehensive week-long schedule to promote training and performance in the areas of Dance, Drama, Poetry and Literature, including instruction by the artistic director of Full Circle Dance Company. This is the first annual arts conference hosted by Cathedral of Praise Church, which will bring nationally recognized instructors and an acclaimed dance group to Nashville with the goal of expanding, educating and strategically uniting and developing ministry arts.
The Conference will be held at the Cathedral of Praise Church, 4300 Clarksville Pike, Nashville, on August 5th– 9th with nightly classes from 6PM – 9PM. The week will end with a grand production finale that is open and free to the public. Divad! features select drama, dance and literature students. It is a modern day production based on the life of the shepherd boy, warrior, psalmist and King, David. Divad! is free to the public. Drama students will also be joined by the Poetry/Literature students in showcasing their talents at the Cathedral of Praise Poetry and Comedy Café. «Read the rest of this article»