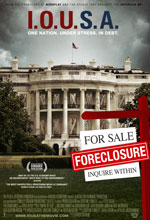 The audience was small but enthusiastic at Opry Mills 20 in Nashville last night for the national premiere of I.O.U.S.A. and a live panel broadcast that put the opinions and experience of five fiscal leader in the line of fire from the public.
For one night only, both Opry Mills and Nashville's Green Hills cinemas screened what can only be described as a new kind of horror film, I.O.U.S.A., a Sundance award-winning documentary on the state of the nation's finances. The picture isn't pretty.
The film itself is a medley of old political footage, newly taped events, lots of graphics and a occasionally irritating hand held cam in need of a steadier ride. Its opening is an eclectic selection of former Presidents, and current President George W. Bush, making statements about how we must get the economy (read: out of control spending) under control. From Presidents Roosevelt, Eisenhower, Kennedy, Johnson, Nixon, Ford, Carter, the first G. Bush, Clinton and the current White occupant, we hear the same noise.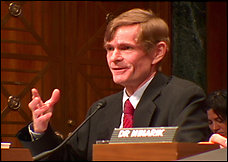 Led by a giant copper penny, we ride a roller coaster of sound bites and budget charts, learning that health care (Medicare and Medicaid) are more of a threat that the surge of baby boomers heading to maturity and social security. We are told that 3% of our gross national product devoted to military spending is not our biggest threat. We are told that the fact that foreign entities hold a huge portion of our indebtedness is really not the crisis we think it is (that didn't convince me).
What is a threat to our fiscal security as individuals and as a nation? Let's start with spending. All the panelists agreed that we as individuals and as a nation have to stop spending more than we can afford.  Taken from a skit on Saturday Night Live, Steve Martin makes two quick appearances as a family man grappling with the concept of not buying on credit. That idea combined with the need for a new emphasis on saving were keys to change. The closest America has come to balancing the budget was in 1998 in the Clinton administration, a period when the famous "debt clock" could be shut down. In just eight years under Bush Jr. we are trillions and trillions of dollars in debt.
The film is structured around a road trip, a tour of America called the "Fiscal wake Up Tour." Robert Bixby, director of the Concord Coalition, and David Walker, the U.S. comptroller general now resigned from that post, travel America with the often dry story of what is wrong with America's fiscal policies and behavior, and attempting to answer the question "how do we fix it?"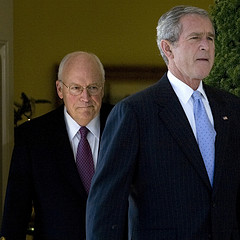 It was noted in the film that over two plus centuries of American history we have incurred serious debt, we have always managed to spend it down. What is different this time is the public mindset, which is not in tune with or even knowledgeable about the fact that America is broke. Not just broke, but trillions of dollars in debt. Trillions. Nine trillion dollars. That's nine with lots of zeros and four commas.
The trade deficit is a second area of concern; we import more than we export, and that sending of American dollars to overseas vendors erodes our financial stability.
In another brief segment, we are told that when it comes to education, our students are at the bottom of an international heap, and without more access to training and motivation to reach higher standards, the chances of rebuilding and sustaining a solid footing in the world is not likely.
The punchline is the indebtedness factor. Children not even born yet will be shouldering tens of thousands of dollars of debt when they are still in diapers, and when or if they graduate from college. Yes, it's that bad.
After the film screened, Becky Quick of MSNBC posed questions from the audience and from emails sent from across the country. America's most notable financial leaders and policy experts, including Warren Buffett, CEO of Berkshire Hathaway; William Niskanen, chairman of the Cato Institute; Bill Novelli, CEO of AARP; Pete Peterson, senior chairman of The Blackstone Group and chairman of the Peter G. Peterson Foundation; and Dave Walker, president & CEO of the Peter G. Peterson Foundation and former U.S. Comptroller General, offered insight and possible solutions to the nations fiscal woes.
Finally, all five panelists agreed that one of the largest, perhaps the largest, issue was the death of leadership. Electing strong leaders, electing leaders who can set aside partisan politics and work together using basic common sense and sound business principles, can put America on the right track again.
Seeing I.O.U.S.A. in tandem with the panel discussion was the best way to see this provocation and scary film. Though on the dry side, I.O.U.S.A. is the kind of film more people need to see, listen to, and think about, particularly with the 2008 Presidential election on the horizon.
In promoting the film, producers write:
I.O.U.S.A. boldly examines the rapidly growing national debt and its consequences for the United States and its citizens. As the Baby Boomer generation prepares to retire, will there even be any Social Security benefits left to collect? Burdened with an ever-expanding government and military, increased international competition, overextended entitlement programs, and debts to foreign countries that are becoming impossible to honor, America must mend its spendthrift ways or face an economic disaster of epic proportions.
Throughout history, the American government has found it nearly impossible to spend only what has been raised through taxes. Wielding candid interviews with both average American taxpayers and government officials, Sundance veteran Patrick Creadon (Wordplay) helps demystify the nation's financial practices and policies. The film follows U.S. Comptroller General David Walker as he crisscrosses the country explaining America's unsustainable fiscal policies to its citizens.
Uncounted: The Movie took a fairly dry subject of black box voting and turned it into a dynamic and passionate film done well enough to inspire political change. I.O.U.S.A. tries to follow that path to success but falls a bit short, a bit flat in the dryness of its subject matter. Granted, they have a more-than-valid concern to play out to the American public, but in the assemblage of suits, ties, talking heads and financial charts they both make a point and occasionally lose viewer interest. Nonetheless, it is a film worth seeing and remembering as we make decisions about who will lead our country out of its financial morass.
This critically-acclaimed documentary film was conceived of, co-written and executive produced by Agora Financial's Addison Wiggin. In July 2008, the film was acquired by the Peter G. Peterson Foundation.