The statistics showing the extent of hunger in the United States are grim but, worse yet, the faces behind those statistics are often not visible to us. If we don't feed our neighbors the cost to our community is great.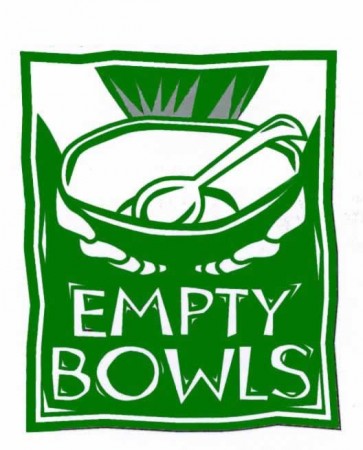 Did you know that:
Every day in Clarksville more than 225 persons rely on local hunger relief agencies for a noon meal.
More than 200 persons rely on local congregations for their Sunday Lunch!
Hundreds of children in our schools rely on the F.U.E.L program for food on week-ends.
Hundreds of families visit local churches for food donations every month.
Several local organizations have joined hands to raise awareness and funds to feed our neighbors. Empty Bowls 2009 is scheduled to be held on February 12, 2009 with all proceeds benefiting local food banks and feeding agencies.    Empty Bowls is a nationally recognized event to help eliminate hunger and raise public awareness of hunger problems in communities across the U.S. and around the world.
Before that national event occurs, though, representatives of local churches and their ministries, and delegates from local organizations are invited to an informational session to learn about the Empty Bowls project on Thursday, October 16  at 11:30 a.m. at Trinity Episcopal Church,  317 Franklin Street, in Clarksville. To reserve a spot at the table, call  Tara at 648-8007 by October 14.
APSU Art students have made 250 handmade bowls that will be decorated by local seniors and Project Excel (Inner City youth, YMCA program) and local artists; twelve bowls will be made into celebrity bowls for a Gala and silent auction at the Museum. A Soup Supper will be held on Feb. 12, 2009. Ticket holders will pick out a handmade bowl and will be served soup, bread and a dessert. If you are an artist or know of someone who might want to hand paint a bowl for this project, please call Rita at 931-648-6133.
The Empty Bowls Porject is sponsored by the APSU Student Art League, Senior Citizens from Walking Horse Meadows, YMCA Project Excel Program, City of Clarksville Office of Housing and Community Development, Trinity Episcopal Church, and Clarksville Montgomery County Customs House Museum.