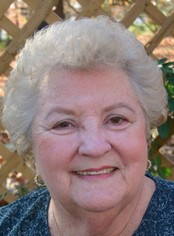 Ila Clements will appear at Hastings Books, 1600 Fort Campbell Boulevard, on Saturday, October 25, from 1-4 p.m. for a signing of her new book, The Lady Lobscouster. Clements, formerly of Clarksville and a Leaf-Chronicle journalist in the 1970s, was a finalist in an Amazon.com sponsored competition and recalls her years spent as a professional fisherman. Signed copies are priced at $15.
In describing the book, an online sales point reads:
"A rainy night in the Florida Keys changed Selma's life forever. Slipping out of bed to go and check on their boat, Selma's husband, Ware, never returns. Finding his bloodied body a few hours later, she seeks answers. Trying to continue their lobster fishing business alone, Selma becomes embroiled in a poaching scheme, in the transporting of illegal Cubans to US waters, and with the CIA.
"Two very different men enter her life. Selma learns who she is and knows she must make a final decision for her daughter and herself. Finding herself alone for the first time in her life and suddenly responsible for making all the decisions for herself and her daughter, Selma embarks on a life changing course.
"This story is set in the Florida Keys in the early sixties during the turmoil of the Cuban crises and the heroine of this story finds herself caught up in the middle of it as she becomes the pawn of the CIA. Her innocence and lack of experience keeps her going from one turmoil to another; fighting to stay on top.
"The two men that enter her life are very different.  The feelings she has for them are equally as different. She has to allow herself to grow and become the independent woman she wants to be."