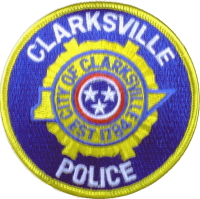 Clarksville Police arrested Sammy Lee Seebree, 40, (B/M, DOB: 5/7/68), who claims to be homeless in Clarksville, on November 21 on three counts of Vehicle Burglary, Unlawful Carrying of a Deadly Weapon, Evading Arrest, Counterfeit Drugs, and Unlawful Drug Paraphernalia. Bond was set at  $63,250.
According to police reports, on November 21 at 8:30 a.m., officers responded to a possible vehicle burglary in progress called in by citizens, in the area of Bailey Street and Eighth Street. The citizens gave a detailed description of the male subject, clothing, and the suspect's activities.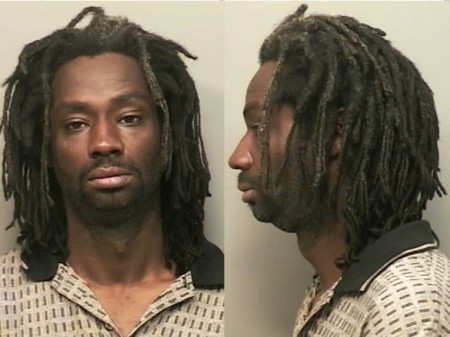 When officers arrived in the area, the suspect got out of a vehicle and fled on foot from the officers. Citizens on the scene help direct officers in the direction which the suspect fled. Officers were closing the gap when one citizen physically confronted the suspect on the run, enabling officers to take the suspect in custody. The suspect was identified as Sammy Lee Seebree.
The officers' investigation revealed three vehicles had been entered without permission and items removed. When Seebree was searched after arrest , it was discovered that he had drug paraphernalia, a substance which resembled an unlawful drug, and an illegal knife in his possession. He was booked in Montgomery County Jail.
According to Public Information Officer Jim Knoll, this is not Mr Seebree's first encounter with Clarksville Police Department. He has a history of drug and theft charges.