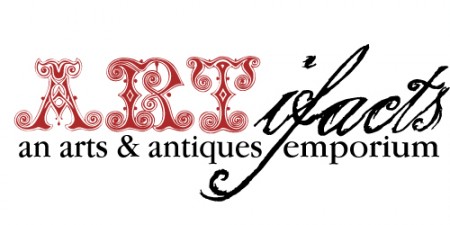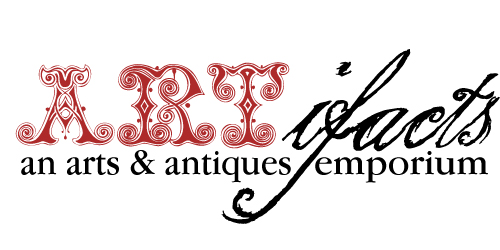 Paige King, owner of Hodgepodge, is pleased to announce a new business venture for the Historic Downtown Clarksville area.  ARTifacts: an arts & antiques emporium had its soft opening on Tuesday, December 3rd.
ARTifacts is a new business addition on the recently renamed and renovated Strawberry Alley; the entrance is at 124 Strawberry Alley near the new fountain—above Hodgepodge.  ARTifacts features artists' work and antique dealers from the local area.
As owner of Hodgepodge, Paige had become aware of the lack of venues for artists to display and sell their work.  Most work full-time and cannot operate a studio/gallery.  The same is true of those with the urge to share their creative antiquing finds and decorating ideas with others.  Paige and her sister, Kendall Welsh, Manager, view ARTifacts as the perfect marriage of creative people and a retail venue for their wares.  In this classic, urban environment, the vendors can highlight their art and antiques, as well as design and decorating ideas.
Paige's commitment to Historic Downtown Clarksville and her desire to see the area storefronts filled with retail and dining venues prompted the plans for this business.  The opening of ARTifacts will add another level of excitement to the Historic Downtown shopping experience, complimenting the expanding businesses in the area.
ARTifacts will be hosting their first Holiday Open House Saturday, December 20th from 10am to 6pm.