This monthly column on the Tennessee Department of Transportation is prepared by TDOT Commissioner Gerald Nicely.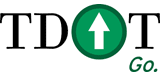 It is a fact that a competitive and growing economy requires a quality transportation system.   For a decade the nation's truckers have recognized the volunteer state as one of the top five roadway systems in the country and for the past two years I-40 in Tennessee has been recognized as the best segment of roadway in the nation.  That is a major vote of confidence in our transportation network, considering the fact that freight systems in the U.S. transported approximately $15 billion in goods in 2005, nearly 80 percent of which moved by trucks on the roads.
It's not just truckers who have noticed the quality of our roadway system.   TDOT recently participated in a national study on pavement smoothness conducted by the American Association of State Highway and Transportation Officials.  Of the 32 states who participated in the study, Tennessee ranked as number one.   The study states that Tennessee had the smoothest overall system and was ranked first in most categories, further confirming what the truckers have already said about our roadways.  As the report noted, achieving pavement smoothness does not just happen.  It requires a clear focus by the agency, and policies and programs that support that focus.  TDOT includes smoothness targets, which were developed with industry input, in our incentive-based specifications.  To achieve an incentive for paving, contractors must pass acceptance testing conducted by TDOT personnel.
During winter months, keeping our roadways smooth is a challenge.  Rain water seeps into cracks in the roadway and freezes creating a pothole.  Asphalt, which is normally used to repair roads, requires warmer temperatures, so during winter months TDOT uses temporary cold patch to repair potholes.  That can lead to a bumpy ride, but once warmer weather returns we will once again resurface roads to restore their rideability.
TDOT is currently developing a pavement preservation program that focuses on maintaining and extending the life of our roadways.  During the past seven years, TDOT has been recognized with five national Perpetual Pavement Awards for three Interstate routes and two state routes.  Only one state has won more, Minnesota with six awards.  Award winning roadways include:  State Route 11 in Marshall County which opened to traffic in 1956, a section of I-65 in Marshall County which opened in 1967, I-181 between Kingsport and Johnson City which opened in 1969, a section of I-24 in Coffee County which was constructed in 1966, and State Route 14 in Tipton County which opened in 1963.  Each roadway has performed well for more than 35 years without major intervention.
As our infrastructure ages, it is essential that, even in the face of escalating costs, we continue to sustain the quality of our system.  So as you take your next drive along one of Tennessee's interstates or state routes, remember that the smooth ride you enjoy was not provided by chance, but through study, hard work and a dedication to quality.