A suspicious package is found outside the headquarters of the 101st Airborne Division… The call goes out… Emergency crews and first responders are mobilized… A second package is found. White powder… 21 soldiers may be injured … or have been contaminated… Facts are slowly coming in… The area is cordoned off… A decontamination station is setup… EOD responds…
If this were a real world situation and the emergency responders at Fort Campbell were not properly trained, confusion would be the order of the day. But due to realistic training exercises like the one held today, they are indeed ready to handle a real world WMD situation anywhere on the military base.
Danny Green served the role of the Site Coordinator. He also serves as the Emergency Manager for Fort Campbell. He explained that this is an ongoing exercise involving the Southeast Homeland Security Region, complete with fake intelligence. "It (the exercise) tests the emergency responders capabilities in a real world situation," he said
In addition to the Fire Department other organizations across Fort Campbell were taking part included CID; the military police (MP); Directorate of Plans, Training, Mobilization and Security(DPTMS); Explosive Ordnance Disposal (EOD), the Public Affairs Office (PAO), Blanchfield Army Community Hospital (BACH), and of course lets not forget the soldiers serving as the victims.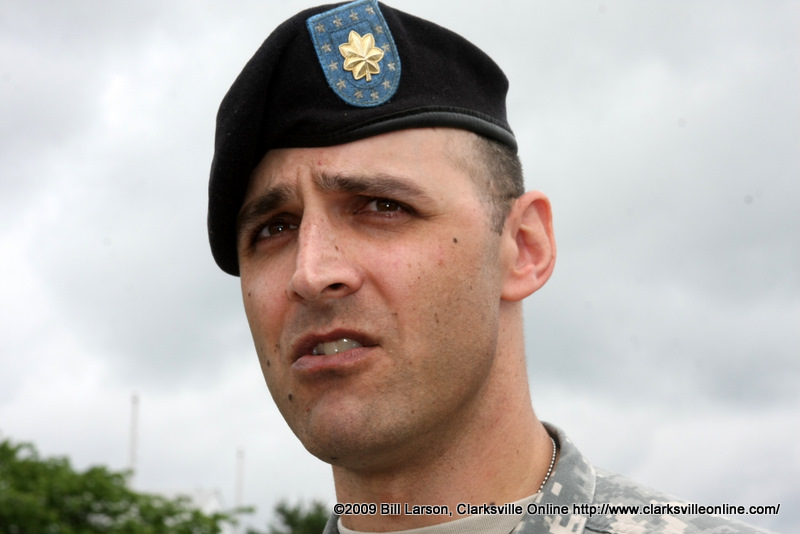 Major Reyman the Director of Emergency Services for Fort Campbell explained that the real work begins after the exercise is completed with the after action review. They will go over the lessons learned and modify how they respond to future incidents of this nature. "I am happy with the initial response," he said, "Any time you can conduct training, it's a good thing."
Patrick Crane the incident commander highlighted the compressed nature of exercises such as this and pointed out that what happens during an exercise in minutes would likely take hours in a real situation. He felt that there was good coordination between the various organizations involved in the exercise. But as he pointed out, "You always find something that you could have done better."
In the end realistic exercises such as this one helps the emergency preparedness of the various military organizations which are charged with protecting those who protect us on a daily basis.