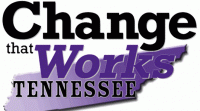 Another kind of change is happening in America since the Obama Administration took office – a change in how corporations and their shareholders conduct business.
On April 29, during one of the most contentious annual shareholder meetings in Bank of America's history, shareholders called for new leadership and greater accountability as 50.3 percent voted in favor of a resolution forcing Chairman Ken Lewis to resign as Chairman of the Board.  "Today, we saw a vote of no confidence in Ken Lewis who has overseen record losses in stock value and whose short-sighted business plans have put personal gain ahead of shareholders and the long-term health of the company," said SEIU Master Trust Chairman Andy Stern.
Andy Stern also happens to be the President of the Service Employees International Union, or "SEIU", one of the largest labor unions in the world and arguably the most powerful politically in the U.S.  Stern and SEIU have developed a new strategy in combating large corporations who mistreat their workers or their customers.  They are using the power and resources of organized labor to become corporate shareholders who have a voice in how a company conducts business.  The SEIU Master Trust is a consortium of funds that has total assets of more than $1.3 billion and is an active proponent of sound corporate governance as a vital means to protect and enhance shareholder value.  The resignation of Ken Lewis follows more than three years of SEIU Master Trust advocacy and engagement with Bank of America to improve its corporate governance practices.  For the first time ever, shareholders have been able to amend the corporate by-laws in a proxy vote of an S&P 500 company and the SEIU Master Trust resolution required that the Board of Directors appoint an independent Chairman to its board.  "Bank of America investors are calling for swift, fundamental reform of a bank that has lost its way. Appointment of a new Chair is just the first step; in coming weeks, Bank of America must make fundamental changes to restore shareholder trust and to build a banking governance model that will succeed over the long term," said Stern.
Ken Lewis' resignation is only the latest in a series of victories for the SEIU Master Trust and this new way of doing business.  Last year, the Trust made a shareholder proposal to separate the combined positions of Chairman and CEO at Washington Mutual ("WaMu").  That proposal received a majority vote by shareholders, resulting in a major corporate restructuring at one of Wall Street's highest profile mortgage-lending firms.  And in 2004, the SEIU Master Trust asked the board of Intel to adopt a policy that made a significant portion of future stock option grants to senior executives performance-based.  That proposal won 40% approval, resulting in a non-binding resolution supporting the practice.
While the SEIU is the first major union to use these tactics successfully, they aren't the only one.  In fact, what SEIU has accomplished so far may eventually pale in comparison to what the United Auto Workers may accomplish.  As part of a negotiated deal between the UAW and the failing American auto manufacturers, the UAW may end up owning 55% of Chrysler stock, 39% of GM, and a significant stake in Ford pending an agreement to trade stock shares for Ford's pension obligations to the union.  According to the Financial Times, "the UAW has given no inkling of how it will behave as a shareholder.  But union watchers predict that it will be less confrontational at the boardroom table than at the bargaining table.  "I suspect that the union will find it a sobering responsibility", says Peter Feuille, director of the Institute of Labour and Industrial Relations at the University of Illinois.
Despite the success of SEIU and the UAW so far, only time will tell how if this 21st century, free-market version of a picket line will be a sustainable model for empowering workers.  One thing's for sure though – this isn't your father's labor movement anymore.