TDOT to fund bridge repair and replacement projects across Tennessee, including two bridges located in Montgomery County.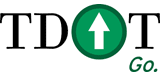 The Tennessee Department of Transportation has identified 111 bridges across the state which will be either replaced, repaired or rehabilitated as part of a new initiative to reduce the number of structurally deficient bridges in the state.
TDOT's Better Bridges Program is a four-year program approved in the General Assembly's 2009 session that will issue bonds to pay for the repair or replacement of more than 200 structurally deficient bridges in the state.
TDOT has presented its list of bridges targeted for inclusion in this first year of the program to Governor Phil Bredesen and leaders of the Tennessee General Assembly. This action is required of TDOT by Public Chapter 552. Governor Bredesen stated that the projects slated for this year of the program will improve safety and reliability on more than one hundred Tennessee bridges.
The Federal Bureau of Labor Statistics reported that steel and scrap prices fell nearly 57 percent from June 2008 to June 2009. Cement prices also declined 15 percent over the same period. Governor Bredesen further stated that undertaking these projects now, rather than later, allows the state to take advantage of today's lower construction material costs.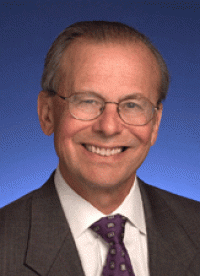 TDOT Commissioner Gerald Nicely stated that without this program, much of this critical structural repair work on deficient bridges would have to be deferred for many years. Future generations will reap lasting benefit from bridges rebuilt today with this investment. These bridges can be expected to serve the state for decades to come.
The 111 bridge projects selected for this first year of the bonding program are spread evenly across the state's three grand divisions and include five projects costing $4 million each and one project that costs over $20 million separately.
Projects costing over $4 million include: rehabilitation of Cocke County's E. Broadway bridge on SR-9 (over the French Broad River), originally built in 1928; replacement of a Perry County bridge built in 1952 that crosses the Buffalo River on SR-13; replacement of the Montgomery County bridge, built in 1931, over the Red River on SR-13/US-79 (Wilma Rudolph Blvd.); replacement of a Shelby County bridge, built in 1932 on SR-14 (S. Third St.) over the Illinois Central Railroad; and replacement of a bridge built in 1956 in Sevier County on SR-53 (Chapman Hwy) that crosses Gists Creek.
The $20 million project will replace a bridge in Union County built in 1936 on SR-33 (Maynardville Hwy) over the Clinch River (Norris Lake).
TDOT also today identified four large bridges that will be funded during the second year of the program.  They are: SR-33 (Henley Street) over the Tennessee River in Knoxville; SR-73 (US-321) over the Tennessee River in Loudon County; SR-109 over the Cumberland River in Sumner & Wilson Counties; and SR-57 (US-72) over SR-23 and the CSX & ICG railroads in Shelby County.
A complete listing of bridge projects in available pdf format: