The Clarksville Parks and Recreation Department's weekly recreation report provides Clarksvillians with a glimpse at the activities and events that are available from the Parks and Recreation Department for them to enjoy together as a family. This weeks highlights include:
Facility rental
Youth League meetings
Following Parks and Recreation on Social Networks
Reserve a Parks and Recreation facility for your next event

Many of our readers probably already know that the City of Clarksville offers the community 22 parks, 3 community centers and 5 public swimming pools to enjoy with their family and friends. But did you know that many of these facilities, or areas within them, can be rented for birthday parties, family reunions, and other special events?
We take reservations for park pavilions, amphitheaters, and swimming pools through our main office, or you can visit any one of our community centers to reserve a date for your event.
If you're having trouble deciding which one of our parks or pools meets your needs, or you already know what you're looking for and you want to reserve your date please call Beverly Rocket at 645-7476 to schedule a rental consultation. When the office is closed or if you prefer to receive a call back later from us, you can request your rental date online at www.cityofclarksville.com/parks&rec/res.php. Please note that reservation dates are not guaranteed through this request form. Reservations for pavilions and park areas are being accepted now but we will not begin taking reservations for pools until May 1.
If you are interested in reserving space at one of our community centers, you may contact them in person or by phone at the following numbers.
Burt-Cobb Community Center – 552-1263
1011 Franklin Street
Crow Community Center – 647-3071
211 Richview Road
Kleeman Community Center – 647-3056
166 Cunningham Lane
Youth Baseball, Softball and T-ball League Meeting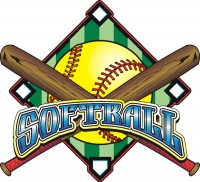 If you are interested in registering your child for the city's Youth Recreation Baseball, Softball and T-Ball league for the first time you won't want to miss our parent and coaches' meeting this Tuesday at 6pm at Kleeman Community Center. This year we are opening up the league to three and four year olds so this will be a great opportunity for parents of new players to ask questions and also for parents of returning players to learn more about the new age divisions for younger siblings.
Registration for the youth league begins February 8 and the cost is $35 for ages 5-12 and $30 for ages 3-4. This includes a shirt, hat and team picture. Games will be played at Heritage Park beginning in May.
For more information about spring and summer sports leagues, please call 645-7476 and speak with Tina Boysha.
Follow us on Facebook and Twitter or receive our e-newsletter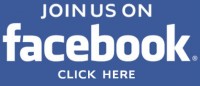 Did you know the Clarksville Parks and Recreation Department is on Facebook and Twitter? If you want to stay informed about up-coming events and activities or weather cancellations, become a fan or follower by searching Clarksville Parks and Recreation and stay "in the know."
You can also sign up online to receive our monthly e-newsletter which is packed full of information about upcoming events and programs.  To sign up, please visit our website at www.cityofclarksville.com/parks&rec.