On Tuesday April 13, at 7p.m. the Roxy Regional Theatre will host some of Nashville's funniest comedians who will perform as part of "Comedy on the Cumberland," a benefit for Project F.U.E.L. The show is the brainchild of Hank Bonecutter, host of WJZM's The Bone Show, and a local comedian.
Comedy on the Cumberland will bring awareness to and raise money for a program that feeds hungry children in the Clarksville/Montgomery County school system. "Over twelve hundred school children leave school on Friday, and don't have a solid meal again until they return to school on Monday", said Bonecutter, "This is embarrassing and unacceptable".



Project F.U.E.L is the life's mission of one woman, Denise Skidmore, who was led to this effort by her Christian faith. "I was searching for a purpose in my life, wondering what would be my footprint if I were to die today" said Skidmore. "I want to feed every child I can. I won't stop until they are all taken care of".
When asked about how he came up with the idea for Comedy on the Cumberland, Hank Bonecutter said " I have been working on this idea since last fall,trying to figure out how I could use use the connections I have generated with other comedians to host stand up comedy events in our community. Comedy on the Cumberland is the beginning of what we hope will be a series of comedy benefits in Clarksville," Bonecutter continued, "There currently is not any place in Clarksville to enjoy stand up comedy, but that's about to change!"
Bonecutter is the owner of Clarksville's oldest radio station WJZM broadcasting at 1400 AM. WJZM is Clarksville's only radio station committed to local News, Sports, and Talk Radio. "Finding ways to help support our community is just a natural fit for WJZM, it's what my career has been focused on," said Bonecutter
Tickets

Tickets for this event are $40 each, or $75 a pair, and are 100% tax deductible. You can pick up tickets at the main branch of F&M bank in Historic Downtown Clarksville, and at the central office of the Clarksville Montgomery county school system on Gracy Avenue. A limited number of tickets are available for this event, so be sure to purchase your tickets as soon as possible.
Sponsors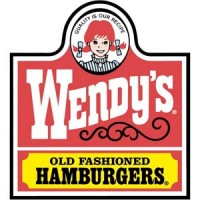 F&M bank and Wendy's of Clarksville are the primary sponsors for this event, with Clarksville Online, Discover Clarksville, Ad One and Clarksville's Best Buys, along with CDE Lightband are serving as the media partners for the event. "All of our partners agreed to support this effort without hesitation", said Bonecutter, "We just couldn't do it without them". Both John McDonald and Tom Thayer from the Roxy Regional Theatre are very supportive of this effort, offering the use of their theatre as the venue for this charity benefit.
The Performers

"The comedians I have signed for this event are close personal friends of mine, who are not only very funny but very excited about supporting this kind of effort". Rik Roberts is the headliner of Comedy on the Cumberland, and has been a Stand up performer for 19 years. Rik is best known for his dead-on impersonation of the legendary Barney Fife. His combination of music and jokes makes him one of the most "in demand" working comics in the country. Dustin Laughtery, Jonnie W and Barb Neligan round out the nights performers. Hank Bonecutter will emcee the event.
For more information

For more information about Comedy on the Cumberland, listen to WJZM radio, or visit Clarksville Online, Discover Clarksville, or watch Clarksville's Best Buys. You can also follow the Comedy on the Cumberland series via Facebook.