Tennessee Arbor Day Poster Contest Winners Announced – Winners will receive plaque, savings bond and other prizes

NASHVILLE, Tenn. – Emma Kerley, a fifth-grader at Nolan Elementary School in Signal Mountain was recently named state winner in the 2010 Tennessee Arbor Day Poster Contest.  Second place honors went to Trenton Hodges of Northfield Elementary School in Sparta. Kayla Lowe of H.Y. Livesy Middle School in Harrogate was the third place winner. The annual contest was open to all Tennessee fifth-graders.
"The annual Arbor Day Poster Contest is a great way to raise awareness of the importance of agriculture and natural resources through education," said state Agriculture Commissioner Ken Givens. "I extend my congratulations to our winners and to all the fifth-graders who invested their time and talent in recognizing the value of trees in our environment."
Kerley's poster was selected for its interpretation of the contest theme "Trees are terrific…and energy wise!" Her poster has been sent to the National Arbor Day Foundation in Nebraska to compete in the national contest. The national winner will be announced at the National Arbor Day Awards Ceremony later this spring.
All three state winners will receive a certificate, a savings bond and other prizes from the Tennessee Department of Agriculture Division of Forestry and the Tennessee Urban Forestry Council.
Approximately 1,250 fifth-grade students from across Tennessee participated in this year's poster contest, which is held annually by the Tennessee Department of Agriculture Division of Forestry. The contest is designed to help promote the importance of Arbor Day, tree planting and conservation of our natural resources.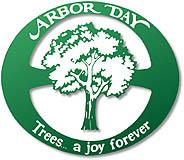 Arbor Day is a nationally-celebrated observance that encourages tree planting and care. Founded by J. Sterling Morton in Nebraska in 1872, National Arbor Day is celebrated each year on the last Friday in April. A number of state Arbor Days are celebrated at different times of the year to coincide with the best tree planting weather. Tennessee celebrates Arbor Day the first Friday of March every year.
Visit www.tn.gov/agriculture/forestry/arborday.html to view the winning posters and to learn more about Arbor Day in Tennessee.