The weekly Clarksville Parks and Recreation Department Recreation Report provides Clarksvillians with a glimpse at the activities and events that are available from the Parks and Recreation Department for them to enjoy together as a family. This weeks highlights include:
Spring/Summer Recreation Guide
Zumba
Senior Olympics
Queen City Road Race
Women's 25+ Recreational Basketball League
Youth Recreation League needs Coaches
Spring/Summer Recreation Guides now available!
Want to find out when pool passes go on sale or how to reserve a pavilion for your child's birthday party?  All this information and more can be found in our 2010 Spring/Summer Recreation Guide that are available now. Pick up your FREE copy at our main office at 102 Public Square or any of our three community centers.
Zumba is back!
The popular program, Zumba, combines music and dance in an effort to make exercise fun! Classes begin April 28th and meet every Wednesday, 6:30p.m.-7:30p.m at the Crow Center. The cost for the entire 6-week program is $15, or $3 per class.
2010 Senior Olympics Kick Off Monday

The Clarksville Senior Olympics promotes healthy lifestyles for senior adults through fitness, sports, and active involvement in life.  The event takes place on April 26-29 at various locations.  Sporting events include badminton, bowling, golf, horseshoes, archery, shuffleboard, table tennis, and track.  The event concludes with a closing dinner and sock hop complete with a costume contest and ice cream- slicked back hair and beehives are strongly encouraged!  One dinner ticket is included with each paid Senior Olympics Registration- additional tickets are $8 at the door.
Register TODAY for the 32nd Annual Queen City Road Race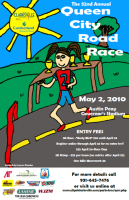 This event is a Clarksville tradition promoting fitness and fun for all ages. The 5K race route takes runners through the streets of Historic Downtown Clarksville beginning and ending at Austin Peay State University's Governors Stadium while the One Mile Movement takes you on an exciting tour of a portion of the campus of Austin Peay.
Registration for the Queen City Road Race is simple. Those registering in the 5K have the option to register online or in person. There is no extra fee to register online for the 5K race. Participants in the Wilma Rudolph 5K Relay and One Mile Movement can register by mail or in person at the Clarksville Parks and Recreation office at 102 Public Square, Clarksville, Tennessee, 37040.
The Queen City Road Race is not just a running competition, but a promotion for fitness and health in the Clarksville community. This year the Queen City Road Race will include a non-competitive, one mile event. Participants can complete the mile at any speed or rate they choose. It doesn't matter if you run, walk or skip the mile; just as long as you are up and moving!
Women's 25+ Recreational Basketball League to Begin May 16th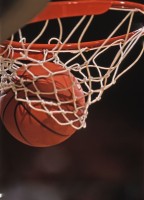 Registration for the Women's Recreational League has begun. The eight week program is open to women 25 years and up. The league will meet Sundays beginning May 16 from 1:30 to 4:30. The cost is $335 per team. If you are not part of a team, you can still register and then you will be placed on a team. Contact the Crow Center, 647-3071, for more information.
Youth Recreation League In Need of Coaches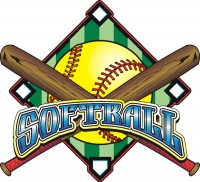 The Clarksville Parks and Recreation Department's Youth Recreation Baseball, Softball, and Teeball league is in need of volunteer coaches for teams this upcoming summer season.  Teams are made up of children ages 3 to 12.  Beginning May 3rd, teams will practice twice per week.  Once the season begins on June 7th, teams will continue to meet twice a week, but once for practice and once for games. All games are played at Heritage Park.  It is important to fill these volunteer coaching spots in order to allow the children registered in the league the opportunity to play in each game.
For more details on how to become a coach, please contact the Clarksville Parks and Recreation at 931-645-7476 or visit www.cityofclarksville.com.